Recent Afterschool Snacks
AUG
21
2017
On August 1, updated juvenile justice bill (S. 860) passed the full Senate by voice vote, representing a large step forward in the long overdue reauthorization of the legislation. Last year in the 114th Congress, bills to reauthorize the Juvenile Justice and Delinquency Prevention Act (JJDPA) passed through the House and the Senate Judiciary Committee before getting stalled on the Senate floor.
The updates in the Senate juvenile justice bill would match current knowledge on evidence-based best practices in the field, including using adolescent development-, mental health-, and trauma-informed practice and encouraging alternatives to incarceration. The bill also seeks to reduce or eliminate dangerous practices, including—when possible—keeping youth out of contact (both sight and sound) with adult offenders. The bill would establish changes to enhance reporting and accountability measures. The full list of goals for updated legislation from the National Juvenile Justice and Delinquency Prevention Coalition can be seen here.
AUG
14
2017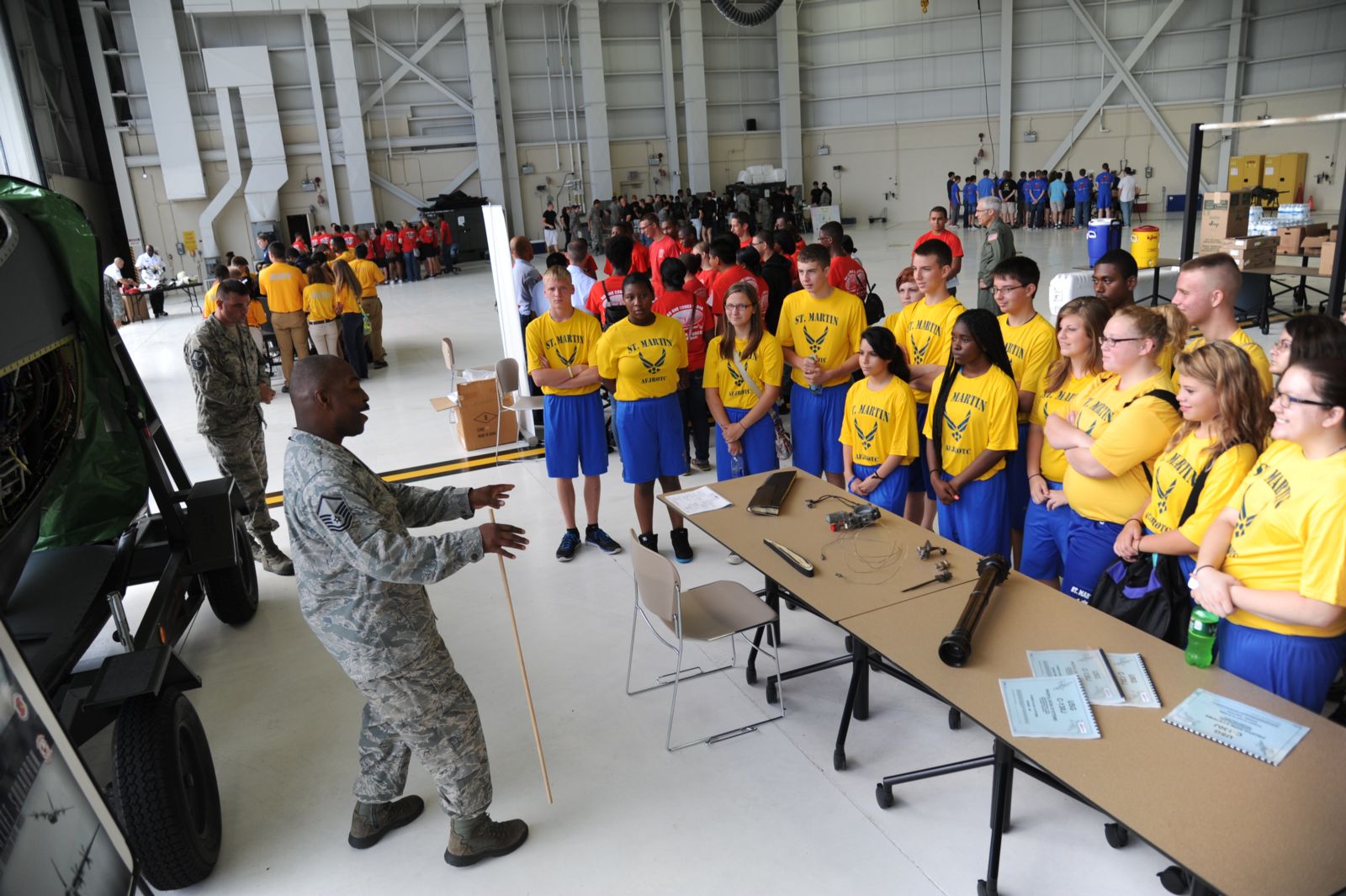 U.S. Air Force photo by Kemberly Groue
In 2016, the Council for a Strong America released America Unprepared, showing data that more than 70 percent of young adults in the United States would not qualify for military service due to obesity and other health issues, poor academic performance, drug abuse, or involvement in crime. As a solution to this lack of "citizen-readiness," the council suggested support for voluntary home-visiting programs, high quality early education, science-based nutrition standards for school foods, and the reinstitution of physical education programs.
We have one more suggestion: quality afterschool programs. Many afterschool programs are already tackling the issues of health and wellness, academic achievement, and child safety.
Fighting fit
60 percent of young adults are overweight or obese. For the military, this translates to 31 percent of all young adults who apply to serve being disqualified from service. Furthermore, lifetime obesity is determined during school-age years. While obesity remains a large problem in the United States, the percentage of schools that require students to take physical education has declined to only 77 percent.
AUG
1
2017
By Rachel Willis, research project manager at the Kansas Enrichment Network.
After celebrating early successes, the Spartan Explorers afterschool program will continue through the 2017-2018 school year. Begun in January 2017, the program is a partnership between Emporia High School and the Fifth Judicial District Community Corrections in Emporia, Kansas, developed to better engage high school youth who are involved with the judicial system, truant, or on probation.
Both school administrators and community correction officers recognized the need to keep youth safe and busy between the hours of 3 and 6 p.m., when juvenile crime is most likely to occur. During the 2017 spring semester, 17 youth attended the program where they were given the opportunity to engage in hands-on activities.
"It was important to connect with the students socially, emotionally and educationally," says Community Corrections Director Steve Willis.
JUN
8
2017
By Luci Manning
After-School Programs Are a Lifeline for Kids and Parents (Boston Globe, Massachusetts)
Former Treasury Secretary and Harvard University President Emeritus Lawrence Summers and Citizen Schools CEO Emily McCann argue that afterschool programs are a key part of America's educational system in a Boston Globe op-ed: "We need to recognize as a nation that education is about more than the school day and school year. It is about what happens before children are ready to enter school, what happens during half the days in the year when they are not in school, what happens after school ends and before a parent comes home, and about how students transition from school to work…. The reality is that a significant majority of Americans support federal funding for after-school programs because those programs measurably benefit students, working families, and the broader economy – and that's good for all of us."
Trump's Proposed Budget Targets After-School Program in 12 St. Louis-Area School Districts (St. Louis Public Radio, Missouri)
Under President Trump's budget proposal, some 600 students in the St. Louis area would lose out on tutoring, healthy meals, educational opportunities and more benefits of a popular afterschool program. Judy King, the leader of St. Louis Public Schools extracurricular activities, told St. Louis Public Radio that afterschool programs "provide just a really safe place for our kids to be, keeps them off the streets, gives them some place to go." The program relies on federal funding, which is in jeopardy under the president's budget.
Money Well Spent: Area Before- and After-School Programs Are Worth the Investment (Keene Sentinel, New Hampshire)
A Keene Sentinel editorial urges local school districts to continue funding afterschool programs: "Before- and after-school programs offer students from kindergarten thought middle school a chance for extra learning and homework help, raising test scores and academic skills…. at a time when federal and state support of public education seems shaky, at best, programs that give students – and parents – a needed boost are more important than ever."
After-School Programs Investment in Safety and Security (East Bay Times, California)
In an East Bay Times op-ed, Alameda County District Attorney Nancy O'Malley and retired U.S. Coast Guard vice admiral Jody Breckenridge urge California legislators to prioritize funding for afterschool in the state's FY 2017-18 budget: "After-school programs make us safer and stronger in the short term, by keeping kids off the streets and in productive and healthy environments during peak hours for crime by and against children. Over the long term, these programs improve attendance and keep students on track to graduate – increasing the odds that they will become productive, law-abiding citizens.… The safety and security of our communities in Alameda County and across the state depends on keeping after-school programs adequately funded."
JUN
1
2017
Last week the House of Representatives passed two pieces of juvenile justice-related legislation that will have a positive impact on young people in and out of afterschool programs.
On Monday evening, Congressmen Mike Bishop (R-Mich.) and Adam Schiff's (D-Calif.) bipartisan Child Protection Improvements Act of 2017 (CPIA), H.R. 695, passed the House of Representatives. CPIA ensures youth-serving organizations in every state can access FBI background checks for prospective staff and volunteers. On Tuesday, the House passed H.R. 1809, the Juvenile Justice Reform Act of 2017, a bipartisan bill that would reauthorize the Juvenile Justice and Delinquency Prevention Act and enhance the focus on prevention.
MAY
30
2017
Last month, the Wyoming Afterschool Alliance hosted representatives and program leaders from more than 100 organizations in the juvenile justice field from across the state of Wyoming at their Statewide Summit on Juvenile Justice. Attendees included city and state government officials, youth service providers, prevention coalition members, and many other leaders from across the state.
Over the course of the day, experts in juvenile justice and afterschool spoke about ways to develop opportunities for youth in the justice system to succeed and thrive, engaging both juvenile justice and afterschool professionals. Resources from the event are accessible through the Wyoming Afterschool Alliance.
Here are two ways Wyoming afterschool programs are working with the juvenile justice system to benefit kids.