Recent Afterschool Snacks
MAY
14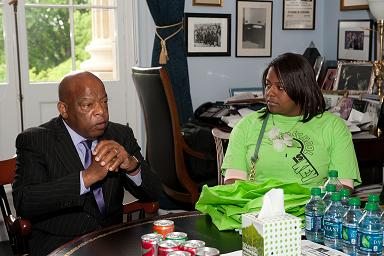 Last Wednesday an amazing thing happened.
More than 300 parents, young people, educators, administrators and community leaders took a day out of their schedules to walk the halls of Congress in support of the engaged learning that happens every afternoon in afterschool and summer learning programs. From inside the offices of 200 Members of Congress you could hear the passionate discussions taking place as senators, representatives and their staff listened to the first-person accounts of afterschool programs changing the lives of young people.
In one meeting, a member of the Texas Congressional delegation heard from several Houston students about how their afterschool program brought them from the cusp of dropping out of high school to A and B students, while helping them come out of their shells and find their voices. In another meeting a mother of a 12-year-old talked about the lifeline that afterschool programs have become in supporting her child academically, while also inspiring him to take up the trumpet.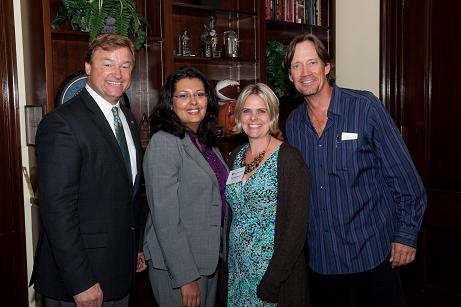 Also on the Hill last Wednesday were acclaimed actor Kevin Sorbo along with high school chess player, youth advocate and star of the documentary film Brooklyn Castle Pobo Efekoro. Pobo and Kevin each spoke passionately about the difference that afterschool programs make in the lives of young people: strengthening their bodies, minds and character.
A central theme of the meetings was the importance of maintaining or increasing funding for the 21st Century Community Learning Centers (21st CCLC) initiative and the Child Care Development Fund (CCDF), both of which provide vital support for students and parents—keeping young people safe and providing them engaging learning experiences. Advocates also touted the bipartisan Afterschool for America's Children Act (S. 1370/H.R. 3821) which would further strengthen the 21st CCLC initiative as part of the Elementary and Secondary Education Act reauthorization process.
This week there are a lot fewer young people on Capitol Hill, but their voices still need to be heard. Take action now by emailing your Members of Congress in support of the life-changing experiences that happen daily in our nation's afterschool programs.