MAY
27
2016
By Robert Abare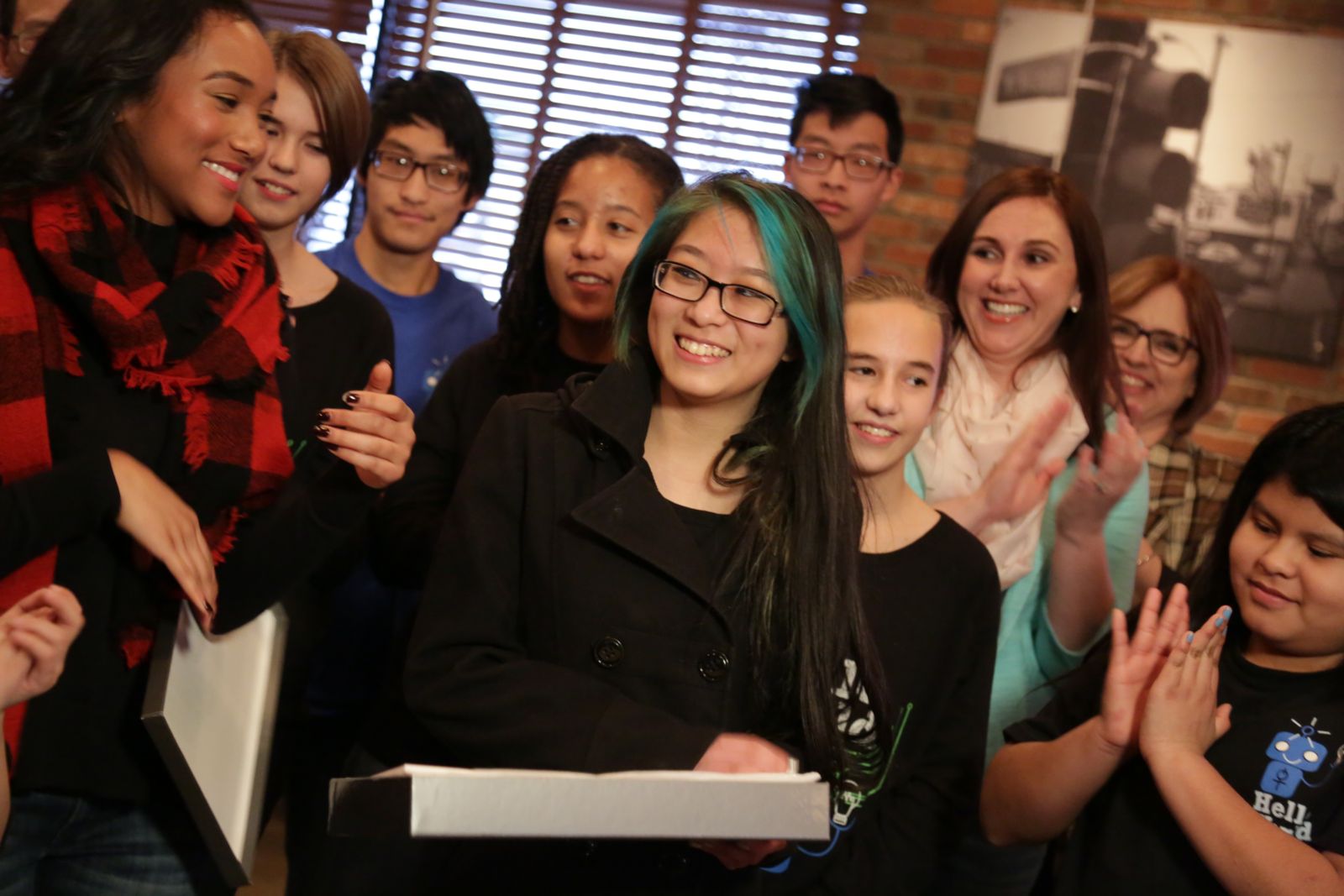 Christina Li appears on The HALO Effect
The HALO Effect is a new live action show from Nickelodeon that tells the story of extraordinary teens who are working to improve our world. Each episode features the story of a "Champion" who is Helping And Leading Others to make a positive difference, like Jaylen Arnold of February's episode or Jessica Collins of the show's January premiere.
This month's episode, which aired on May 20th, featured the story of 17-year-old Christina Li of Sterling Heights, MI. When Christina was only 8, she and her friends picked up a copy of HTML for Dummies and began building websites for fun. Christina and coding "clicked," and after she joined her school's Robotics Club, she found a coding mentor in her computer science teacher.
Since those early days, coding has taken Christina to a number of amazing accomplishments. She has won scholarships to attend summer sessions at Stanford; she won Microsoft's Youthspark Challenge for Change; and she attended a summer program at MIT where she researched drone technology.
Coding isn't just for boys
Out of nearly 100 attendees at the MIT summer program, Christina was one of only two girls. That's when she decided to make a change. Christina learned about other women who had set up events to teach young girls how to code. When her school's mostly male Robotics Club showed little interest in hosting an all-girl event, Christina decided to do it by herself by creating the coding camp Hello, World.
In mid-February of this year, during Winter Break, Christina hosted her 2nd annual Hello, World workshop for 30 middle school girls in her school district. Christina organizes and leads the entire week-long event. She teaches the girls how to complete projects in game design with Scratch, develop apps with MIT App Inventor, create robotics programs with Finches, and design websites with HTML/CSS. This year, the group will also travel to Ann Arbor, where they will get tours of Microsoft, Google, and the University of Michigan's Engineering Campus, to see where careers in computer science can take them.
Now, it's your turn to take the #HALOEffectChallenge!
This month's HALO Effect Challenge is to beat 3 levels in a coding game of your choice, and then share a screenshot or victorious selfie on social media with the hashtag. This is a great activity for an entire afterschool program to explore a valuable STEM activity—and possibly get featured on Nickelodeon's or the Afterschool Alliance's official social media accounts!
Not sure where to start? A number of coding games designed for beginners are available at Code.org.