Snacks by Tiereny Lloyd
MAR
16
2016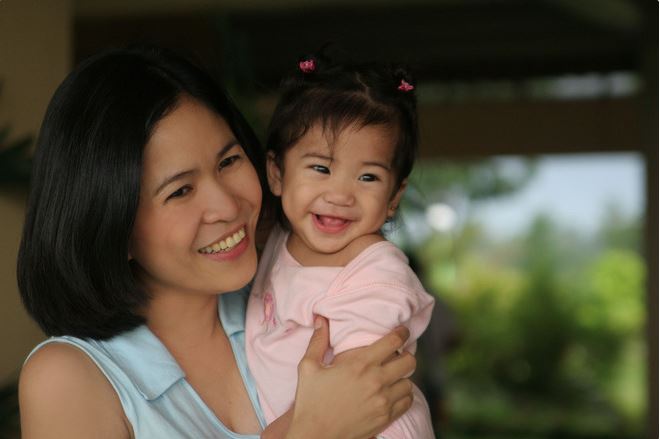 Healthy Eating Research recently released a new issue brief on the impact of the first 1,000 days, or the period from conception through the age of 2, on childhood obesity. The issue brief is based on two review papers that examined evidence from selected studies published between January 1980 and December 2014. One paper reviewed the evidence on risk factors, while the other reviewed the evidence on the interventions in the first 1,000 days of life.
What does the evidence show?
Childhood obesity originates in early life.
The first years of life have a substantial impact on the disproportionate rates of obesity seen later in childhood, especially among racial and ethnic minorities.

Among 2-5 year olds, Hispanic children have rates of obesity five times higher than non-Hispanic white children.
Non-Hispanic black children have rates three times higher than white children.
FEB
23
2016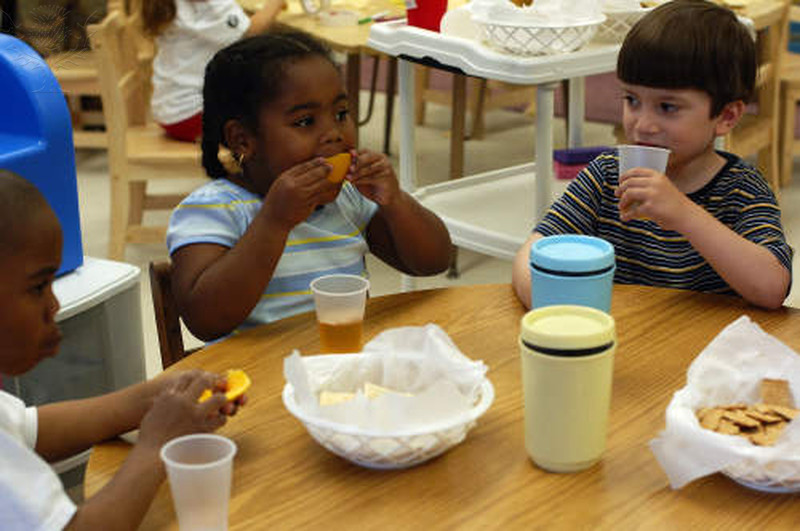 Coloradans are joining the fight to end childhood obesity! The Colorado Board of Health unanimously passed new rules that will require licensed Colorado child care centers to serve meals and snacks that meet current USDA nutrition guidelines, prohibit children from being served sugary drinks, and engage children in more physical activity and limit their screen time.
As new data on obesity rates shows that nearly a quarter of children in Colorado are overweight, the proposed rules had overwhelming bipartisan support. The new rules regulating child care centers implemented by Colorado Department of Human Services (CDHS) Office of Early Childhood are:
Regulation 7.702.55.A.1, requiring all meals and snacks provided by the center must meet current USDA child and adult care food program meal pattern requirements and be offered at suitable intervals.
Regulation 7.702.55.A.2-3, restricting child care centers from serving juice and other sugar-sweetened beverages to children
Regulation 7.702.58.A.2-7, requiring child care centers to provide preschool age and older children no less than sixty (60) minutes total for full day programs of physical activity, with outside activity preferred
Regulation 7.7.02.58.B.1-6, preventing child care facilities from giving television and video time to kids under the age of two, and restricting screen time for kids over the age of two to fifteen minute increments up to twice per week.
FEB
18
2016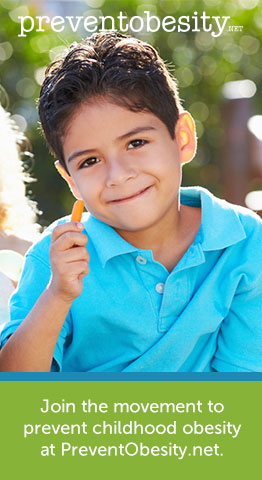 Did you hear? The Afterschool Alliance is working with Voices for Healthy Kids®, an initiative of the American Heart Association and Robert Wood Johnson Foundation, to build a consortium around increasing physical activity and healthy nutrition habits in early childhood care and out-of-school time settings! See the full announcement.
An integral part of our Voices for Healthy Kids early childhood and out-of-school time consortium is continual support of our afterschool and early child care leaders' efforts in the field. To ensure that practitioners stay abreast of the latest and greatest research, resources and strategies to create healthier environments, the American Heart Association has launched PreventObesity.net. This site was designed to support you: the people who are working every day to ensure children everywhere become more physically active and consume nutritious meals. PreventObesity.net offers free tools and services, and is the only online national network of people solely dedicated to reversing the childhood obesity epidemic.
How do you become a part of this network?
It's as simple as signing up to become a Prevent Obesity.Net Leader.
Who is considered a Leader?
Anyone who is actively working in his or her community to change policies and environments toward reversing childhood obesity. See additional Leader requirements.
What are the benefits of becoming a Leader?
As a Leader, you will have complete access to all of the tools and services provided by PreventObesity.net, including the exclusive database of activists and more than 3,500 fellow Leaders working to prevent childhood obesity around the country. See a full list of Leader benefits.
FEB
17
2016
The Afterschool Alliance has recently collaborated with Voices for Healthy Kids®, an initiative of the American Heart Association and the Robert Wood Johnson Foundation, to build a consortium around increasing children's physical activity and nutritious food consumption in early childhood and in out-of-school time settings. The consortium will utilize stakeholders and subject matter experts to reverse the childhood obesity epidemic by advancing state and local public policies that improve nutrition and increases physical activity in out-of-school time and early childhood settings.
As the early childhood and out-of-school time consortium's lead organization, the Afterschool Alliance will coordinate, manage and engage a poll of experts and leaders to provide technical assistance to state and local networks that develop physical activity and nutrition campaigns within the out-of-school time and early childhood fields. The Afterschool Alliance will also connect afterschool and early childhood leaders with the research and resources available on PreventObesity.net, a hub for all things healthy launched by the American Heart Association.
To support this new collaboration, the Afterschool Alliance has hired Tiereny Lloyd as Director of Health and Wellness Initiatives. Lloyd brings to the Afterschool Alliance extensive experience in advancing health and wellness among children most in need, at both a national and program level. Lloyd will support efforts in both the out-of-school time and early childhood communities.
The Afterschool Alliance is excited to help build healthier environments for America's youth during the most formative times of their lives by joining in the mission of Voices for Healthy Kids: "We are working to ensure that the places where children live, learn, and play make it easy and enjoyable for them to eat healthy foods and be active."
FEB
5
2016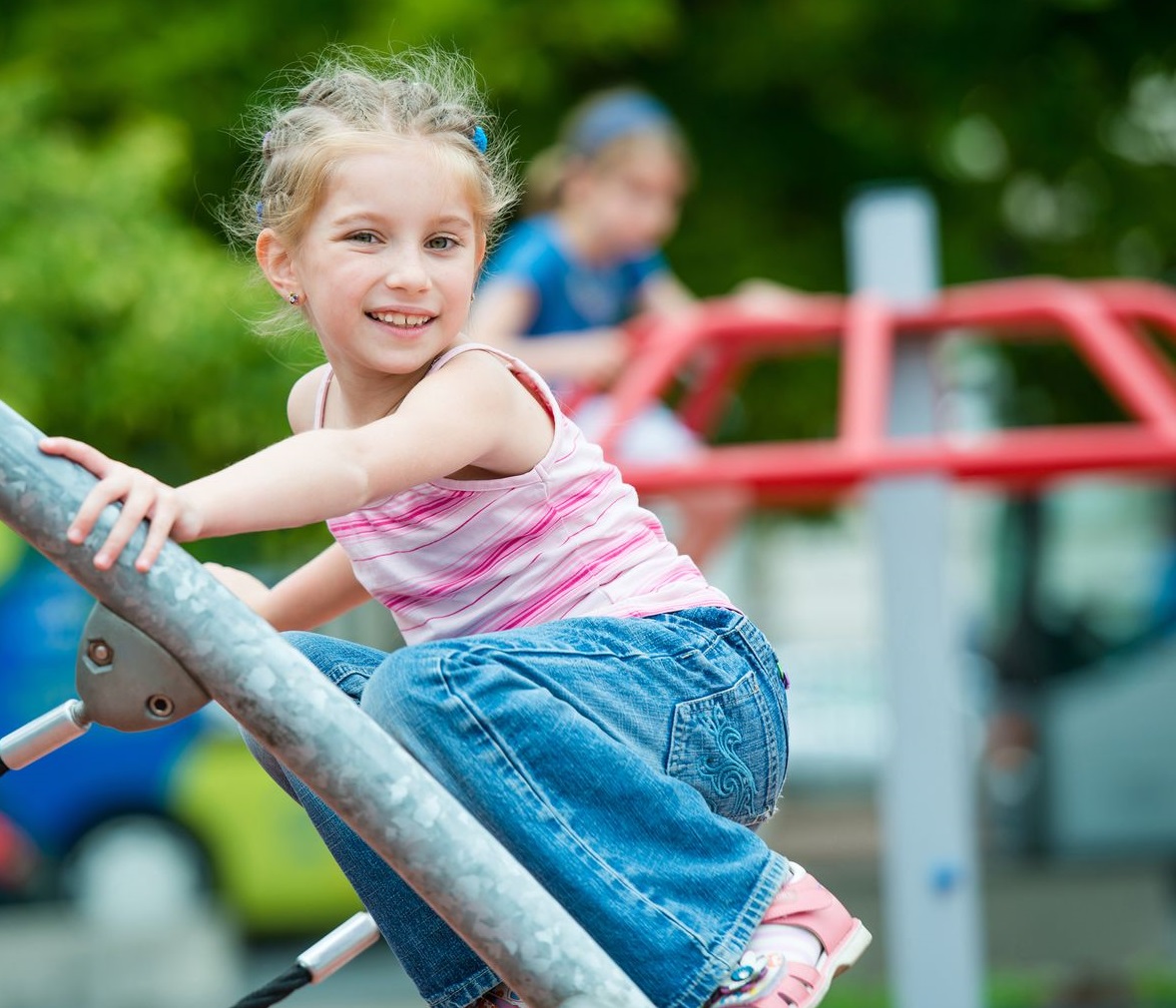 The National Recreation and Park Association (NRPA) recently announced a new funding opportunity, through the Walmart Foundation, to support park and recreation agencies in their efforts to benefit children's health. The one-year grants are expected to range from $25,000 to $35,000 and will focus on four main goals:
Increase the number of healthy meals children in low-income communities receive through the Summer Food Service Program (SFSP) and the Child and Adult Care Food Program (CACFP) during out-of-school times;
Provide nutrition literacy to children and families that creates behavior change by teaching the importance of healthy eating;
Implement nutrition standards that increase access to healthier foods and support a healthy eating environment; and
Promote meal and program efficiencies that will decrease food waste and lead to more sustainable meal programs.
All local park and recreation agencies (large and small) are encouraged to apply. Grant funds can be used to support your out-of-school time program's expenses such as transportation, equipment, staffing, marketing, supplies, etc. The funding cannot be used to purchase food.
Applications are due at midnight ET on Monday, March 7, 2016. It is anticipated that NRPA will notify all applicants by April 4, 2016. Visit NRPA's website to review full eligibility guidelines and to submit your application.
Park and recreation agencies are the health and wellness leaders in their communities. Having a safe place to go after school, being active and eating healthy are vital services park and recreation agencies provide. That's why NRPA created Commit to Health—a campaign that supports the implementation and evaluation of Healthy Eating, Physical Activity (HEPA) standards in park and recreation sites across the country.
JAN
15
2016
Hello, Hello, Hello! I am Tiereny Lloyd, the new Director of Health and Wellness Initiatives at the Afterschool Alliance. As the Director of Health and Wellness Initiatives, in collaboration with the Policy team, I am charged with directing a national, state and local level effort to progress health and wellness policy for children and youth in afterschool, summer learning and early care and education programs. In this role, I have the unique opportunity to not only work on behalf of the out-of-school time community but also support the early childhood community as well.
I have a deep commitment to advancing the comprehensive health and wellness of children, particularly those most at risk. Before coming to the Afterschool Alliance, I implemented a national physical activity program for Head Start children while working at the National Head Start Association, managed an oral health campaign to decrease pediatric dental disease while working at the National Children's Oral Health Foundation, and most recently served as the Senior Manager of Strategic Relationships at SHAPE America for Let's Move! Active Schools. Although those roles afforded me a national perspective of child health and wellness' standards and practice, it was through my previous roles as a local pre-school teacher and director that often grounds, influences, and provides practical meaning to my advocacy work.
Given the Afterschool Alliance's successful track record of afterschool advocacy and true commitment to increasing access to quality programming, it is an honor to become the newest member of the Afterschool Alliance policy team. I am energized and ready to support the out-of-school time and early childhood program providers and organizations with the promotion of campaigns that will advance state health and wellness policy. Together, let's make our kids healthier!!