Recent Afterschool Snacks
DEC
17
2013
Our new issue brief, "Computing and Engineering in Afterschool," explores how afterschool programs are offering innovative, hands-on computing and engineering education opportunities. Both these subjects have emerged as priority areas within the "STEM" fields.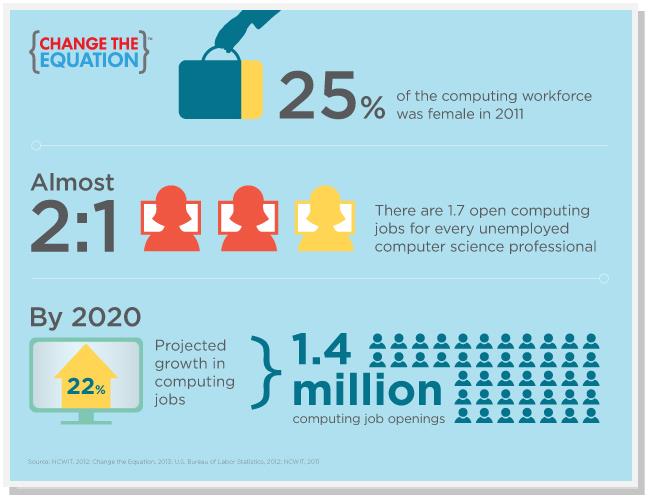 Computing and engineering occupations make up the bulk of future STEM jobs—almost 80 percent—but there are significant issues of equity and access to these opportunities, as women and minorities are vastly unrepresented in these fields. Neither subjects are taught with regularity in schools and most students do not develop enough interest during their K-12 years to elect a computing or engineering major in college.
Computing is one of the fastest growing industries, and yet current rates of college graduation in computer science do not keep pace with the projected number of job openings over the next ten years. Many high-profile efforts have been launched to raise awareness of this issue and get students interested in computing. Most recently, the "Hour of Code" campaign launched during Computer Science Education Week attracted more than 15 million students to try their hand at computer programming.
Engineering faces similar challenges. Despite the availability of well-paying jobs, few students graduate with a degree in engineering. There is also an equity issue, with few women and students of color majoring in these fields. Similar to computing, students and teachers are unsure of to what exactly engineering is. Both subjects are often viewed as advanced topics and relegated to the realm of post-secondary education. While we know students need the academic background and skills necessary to be ready for college-level STEM courses, student interest is key to pursuing and persisting in further STEM opportunities and this has to start well before students enter college.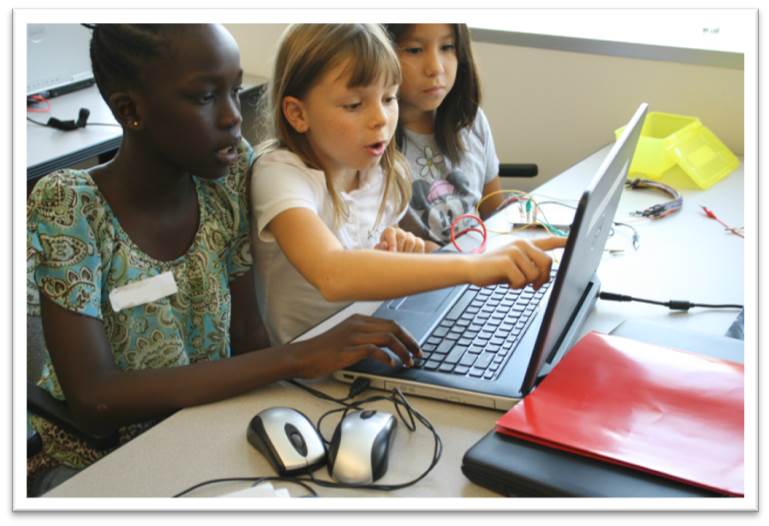 Tech Reach, an afterschool program in Austin, Texas, engages kids in "creative computing." Students design and program animations collaboratively.
While there is much work to be done to integrating computing classes in schools and connecting those experiences to higher education and the workforce, afterschool programs offer an immediate opportunity to engage young people in computing.
Through several examples, the issue brief demonstrates how computing and engineering afterschool programs are reaching diverse audiences, bolstering interest, and connecting these experiences to careers. In fact, the winner of our 2013
Afterschool STEM Impact Awards
—
Project GUTS
in Santa Fe, New Mexico—is a computing program that teaches middle school students how to model and program simulations of real-world scenarios. Our issue brief features Project GUTS and other exemplary afterschool programs that are offering rigorous computing and engineering educational experiences for elementary, middle, and high school students.
This is the second in a series of issue briefs based on our Afterschool STEM Impact Awards. In case you missed it, read our first brief, "Partnerships with STEM-Rich Institutions," for more examples of outstanding afterschool programs making an impact.