Recent Afterschool Snacks
JUN
5
2013
Sarah Cruz is the director of expanded learning opportunities for the Statewide Network for New Jersey's Afterschool Communities, NJSACC. NJSACC promotes and supports the development, continuity and expansion of quality programs for children and youth during the hours after school.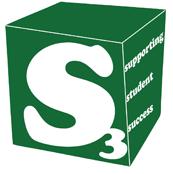 We know that many afterschool programs engage youth in great hands-on experiences from arts and crafts and basketball to chess and step teams. What we need to know and promote to our colleagues and communities, policy makers and parents is how high-quality afterschool activities can support learning that takes place during the school day.
In New Jersey, we learned how this is possible from our pilot Supporting Student Success (s3). Funded by Charles S. Mott Foundation—in partnership with the National Conference of State Legislatures, Council of Chief State School Officers, and the National Governors Association Center for Best Practices—we learned that afterschool programs can align and support school day learning when program leadership is intentional about the activities, experiences and interactions youth have while attending afterschool programs.
While New Jersey is clearly making bold moves to improve public education, significant budget cuts have forced school districts to seek ways to do more with less. Increasingly, school districts are looking at the out-of-school-time hours to meet their goals in a cost-effective way.
In came the 10 afterschool programs that volunteered to participate in a year of working on this project with us. They varied greatly: 21st Century Community Learning Centers, the YMCA, Boys and Girls Clubs, and community education and faith-based expanded learning opportunity (ELO) providers all participated.
Each program was asked to develop a vision and a project that would ultimately help prepare students for the challenges of the Common Core. We supported their efforts by providing resources, guidance, introductory training and ongoing communication to answer any questions that arose.
During the 2012-2013 school year, the 10 sites worked on reaching the goals of s3, which were to:
Get to know what the Common Core State Standards (CCSS) are
Determine how the Common Core relates to their program
We wanted the programs to demonstrate linkages between the Common Core and their program activities. We also hoped that the work they did at their sites would lead to stronger relationships with principals and teachers.
Ten different projects arose out of the groups that signed up to participate. They varied from working on professional development for the ELO and school day staff, to developing clubs that specifically addressed a particular grade group's English/language arts and math standards, such as STEM and chess clubs. One program used their year of work to educate the students and families about what the expectations will be when the Common Core becomes fully implemented.
NJSACC supported these goals with professional development and prescriptive technical assistance based on each site's project. Below is a program snapshot that gives more detail about the work that took place.
South Brunswick Community Ed/Club 678
South Brunswick Community Ed/Club 678, operated by the Board of Education/Community Education Office, has 80 students participating in the afterschool program and is staffed by a team of eight. The program is fee-based and receives a small number of grants to support its mission.
The afterschool program's vision for the s3 team was to work with the administration at two local middle schools, providing afterschool support and resources in the areas where the school could use assistance meeting the CCSS for afterschool program participants.
To do this, the s3 team—made up of the afterschool director, site director and school curriculum specialist—did the following:
Evaluated existing afterschool activities related to the CCSS
Identified the potential to enhance the scope of activities that provide greater support for academic success and engagement
Implemented new clubs and designed lessons with intent to address the CCSS
Enhanced the existing homework club, and based on collaboration with the school, identified 31 students to participate
The project achieved its general goals in a short period of time and much was learned along the way. I was able to witness the programs in their efforts to be key partners helping students perform better in school. The afterschool programs—after engaging in purposeful professional development on Common Core integration—did it through fun, creative hands-on activities that are intentional in encouraging children to be engaged and interested in learning! They are still doing it, even after the pilot ended, because they see how important the work is.
Major takeaways after one year of work on the s3 project are:
Build strong relationships between afterschool and school day staff. Relationships between afterschool and school day staff need to be strong and communication should flow well and frequently. Student information should be shared in a way that is appropriate and with the intention to help children succeed. It is important to establish and build relationships first—ELOs with established school relationships had more success communicating students' academic needs.
Professional development is a key factor in success. Non-certified teaching staff have a greater challenge comprehending the CCSS, but it can be taught. Common Core implementation requires careful analysis and proper training for all involved.
Trainings can be shared. The staff working before 3 p.m. and after 3 p.m. need the same quality of professional development and can share the resources on both sides of the bell to help students.
Select the right staff. Programs that choose staff with a strong interest in supporting student learning by connecting fun and engaging activities with academics have more success with students.
Listen to your students. Getting students interested in academic related activities was a challenge for programs at first. Programs learned that students enjoy activities that include social elements, such as book discussions, as well as activities that they select and design themselves. Giving students input and the opportunity to choose and create activities gets higher participation rates and has better outcomes for activity success.