Recent Afterschool Snacks
FEB
26
2016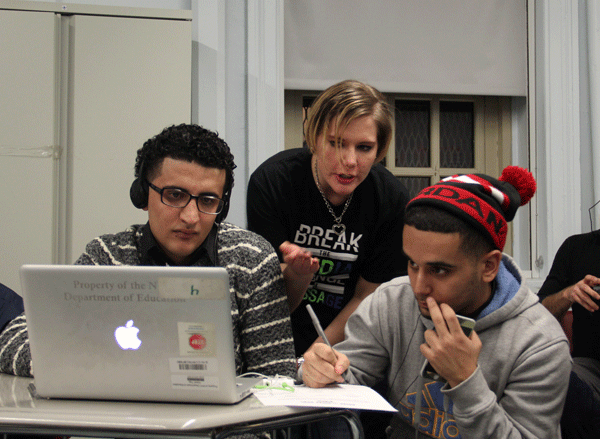 Written by Emily Long, Director of Communications and Development for The LAMP. Follow The LAMP on Twitter at @thelampnyc.
A few years ago, we at The LAMP (Learning About Multimedia Project) hatched an idea for an event called "Break the Super Bowl." Ever since, our young people have gathered over food, prizes and the biggest sporting event of the year to remix (or "break") copyrighted commercials worth millions of dollars.
Participants of "Break the Super Bowl" piece together segments of Super Bowl commercials into new videos, photos, memes and parodies that challenge stereotypes, point out persuasive tactics, and demand more responsible and fair content from our mass media. Participants are no longer passive couch potatoes absorbing a televised media extravaganza—they're producers and critics learning to question a powerful industry of communications and entertainment.
Almost immediately after starting "Break the Super Bowl," we fielded questions from other groups and organizations eager to get involved. We started by expanding the event to cover other popular media like music videos (Break the Video Music Awards), political ads (Break the Election) and movie trailers (this weekend's Break the Oscars). We call these events "Break-a-thons."
Now we've gone a step further to get more people talking back to mass media by creating Break-a-thon in a Box: an online toolkit with everything you need to host your own Break-a-thon program or event. Years of experience have been distilled into a free PDF with tips, templates, examples and step-by-step instructions.
Break-a-thon in a Box has been designed so you can produce an event completely independently. You don't have to let us know you're doing a Break-a-thon, but we hope you do! We're excited to see how you hack the toolkit to make a Break-a-thon of your own, and we want to share what you produce. We're also here if you have questions or ideas for how we can make Break-a-thon in a Box even better.
Ready to start breaking? Then get Break-a-thon in a Box today!