Recent Afterschool Snacks
MAY
30
2014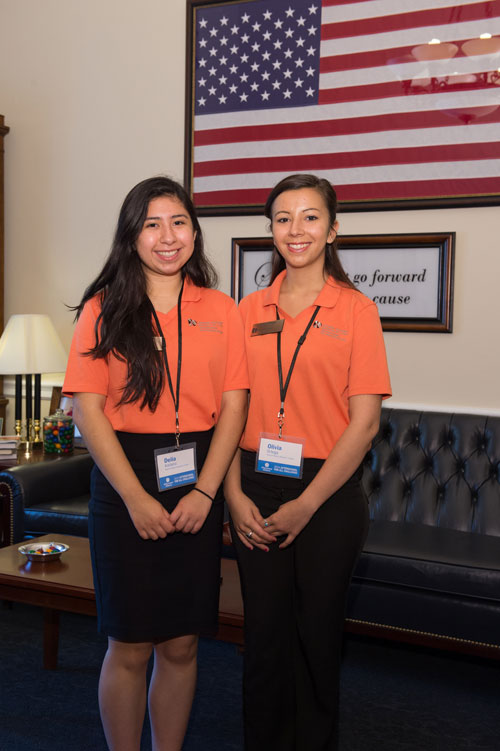 This year at the
Afterschool for All Challenge
, we had a particularly strong STEM presence at the workshops as well as during the visits with policy makers.
Thanks to our partnership with the Association of Science-Technology Centers (ASTC), nearly 20 young people and their adult chaperones joined us from the New Jersey Academy of Aquatic Sciences in Camden; the Newark Museum in Newark, N.J.; The Franklin Institute in Philadelphia, Penn.; the National Aquarium in Baltimore, Md.; and the Natural History Museum of Utah in Salt Lake City. Check out the blog ASTC has posted about their experience. We envisioned this year's participation as a pilot effort and hope to make it even bigger next year with more science centers participating in the Afterschool for All Challenge. A big thank you to our ASTC partners for working with us to make all of this happen. Join the ASTC STEM Afterschool Community of Practice if you'd like to engage in this conversation with us.
We had a really strong session about partnerships with STEM-rich institutions that highlighted some great efforts in Chicago: the Chicago Museum of Science and Industry has engaged local afterschool practitioners and is also working closely with the Indiana Afterschool Network; Northwestern University's Science in Society program highlighted their partnership with the Pederson-McCormick Boys and Girls Club around their Science Club program. See our issue brief on partnerships with STEM-rich institutions to learn more about such partnerships.
Finally, we organized meetings at the National Science Foundation (NSF) and the Smithsonian Institution so that the statewide afterschool network leads could meet some of the key agency personnel. As you may know, NSF has long been a champion of informal science education and afterschool and it was important for them to hear about the sophisticated structure of the statewide afterschool networks and meet some of the people doing this great work. The Smithsonian has been tasked as the lead agency for informal science education in Pres. Obama's proposed plan for reorganizing federal investments in STEM education. We had a very warm and productive meeting with the Assistant Secretary for Education and Access at the Smithsonian Institution as well as some of the other staff there. I look forward to continued productive conversations with NSF, Smithsonian and the other federal science mission agencies as we work to ensure afterschool is an important part of the federal STEM investment portfolio.
Thanks to all our great colleagues for working with us to advance STEM learning in afterschool!