Recent Afterschool Snacks
DEC
18
2015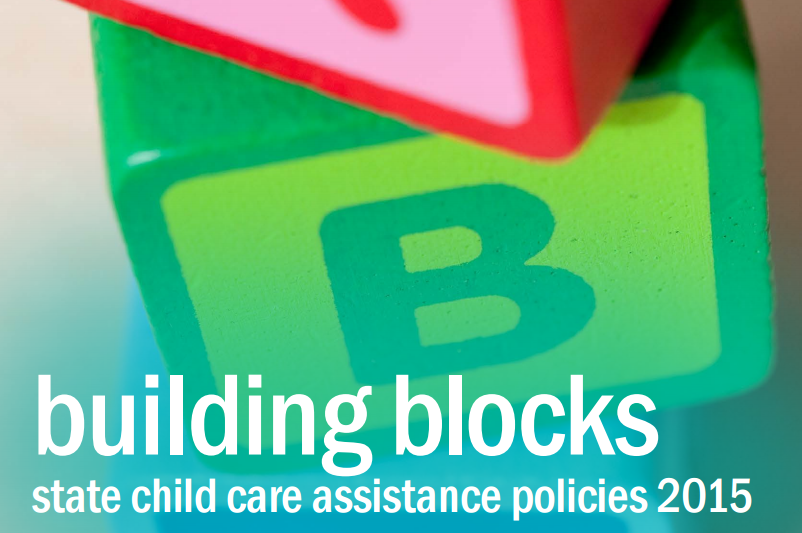 Working parents need access to child care and children need access to safe, high quality environments in which to learn and develop. Estimates place the cost of access between $4,000 to $16,500 annually, which means many low-income working families struggle to balance quality care and their work/career. Child care assistance policies help fill the gap for these families.
Each year, the National Women's Law Center looks at child care assistance policies across states identifying regulations for funding, income eligibility, job search eligibility, waiting lists, copayments and reimbursement rates that determine whether a family can receive assistance and how much they will receive.
The NWLC "Building Blocks" report marked 2015 as "the third year in a row in which the situation for families improved in more states than it worsened" while also noting that "the number of states in which families were worse off in 2015 than in 2001 was greater than the number of states in which families were better off". So, things are trending up, but not quite enough to return to the better conditions that kicked off the millennium.
Among some of the progress from 2014 highlighted in the report:
In 2015, 33 states improved services to families in one or more of the report's focus areas, compared to 13 states where families were worse off in one or more area than 2014
More states (39 as compared to 37 last year) have developed tiered reimbursement rates that provide higher reimbursements to providers meeting higher-quality standards
More states (35) increased their income limits for eligibility, providing greater access to families, than lowered it (2)
Among some of the challenges highlighted in the report:
21 states have waiting lists or frozen intake for child care assistance, waitlists range from less than 6 months to more than a year
Only one state had reimbursement rates at the federally recommended level (the 75th percentile of current market rates)
Reports indicate families need 200% of the poverty level to meet their basic needs, while in 39 states these families are not eligible to qualify for assistance
In 25% of states, family copayments where higher than the national average amount any family pays for childcare (7.2% of income).
The report concludes by mentioning that the number of children receiving childcare assistance has declined by about 400,000 since 2001 even while the number of children living in low-income families has grown. More support is still needed to serve the population.
Federal supports for child care include the Child Care Development Block Grants (CCDBG) which help children of working families from birth to age thirteen access quality care providers. The CCDBG law was reauthorized in 2014, enhancing components on health and safety, information transparency to parents, quality, access and eligibility. The new law did not designate any new funding to the states in support of the enhanced measures. States are currently forming implementation plans to comply with the new requirements. Formal plans are due in March 2016. States will be soliciting input through public hearings from all stakeholders to create their plans. Many of these hearings have yet to be scheduled.
Afterschool programs are an important component of child care, providing enriching educational experiences to school aged children while their parents work. Providing a voice for these programs in the new state plans will continue to make these programs accessible to the students, families and communities who depend on them to bring safe, engaging, quality experiences for our youth.