Recent Afterschool Snacks
APR
15
2015
A few weeks ago we began highlighting stories of how 21st Century Community Learning Centers are providing high quality after school learning and enrichment for children and youth across America. We started with a story from Kingfisher, Oklahoma followed by Deborah Vandell highlighting the growing afterschool research base. This week, Ed Week jumped in on the action with a story about the 21st CCLC program in Walla Walla, Washington. Below is the latest in the series from Shannon Stagman, Program Director of Evaluation Services at TASC (The After-School Corporation). TASC, a nonprofit dedicated to increasing education and enrichment opportunities to kids in underserved schools, serves as an external evaluator to nearly one-third of 21st CCLC programs in New York City.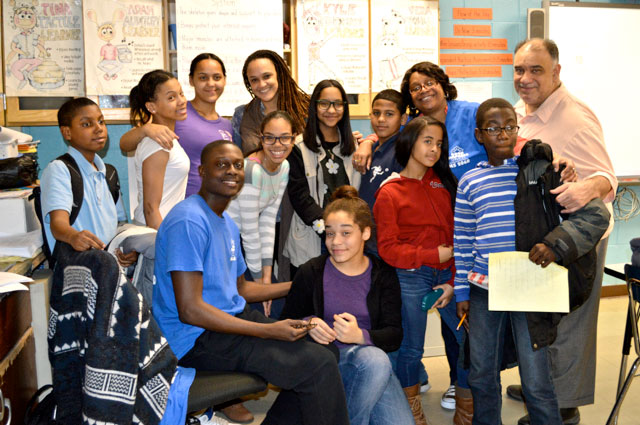 As longtime evaluators of numerous 21st Century Community Learning Centers, TASC has seen many programs in action. Features that are always present in high-quality programs include strong school partnerships, dedicated staff and a deep commitment to the academic success and social-emotional wellbeing of students. We asked the directors of two of the grants we evaluate to share their perspective on what makes for a great program.
"A great 21st CCLC program is a vibrant, safe space for creative learning," said Rachel Chase, Program Director of Hunter CASE, which provides 21C programming at three elementary and middle school sites in the Bronx. "After-school programs offer opportunities for self-expression via art, theater and dance; physical activity via sports and games; and academic support offered with fun, skill-building learning. 21st CCLC allows us to expand learning beyond lectures and examinations; we have the freedom and flexibility to teach students about engineering careers by creating polymers, instill a lifelong relationship with books by traveling to our local library, and learn math skills by breaking codes."
This flexibility and creativity in programming leads to strong outcomes, with participants at two sites performing three times better in math and two times better in English Language Arts in comparison to students in similar after-school programs.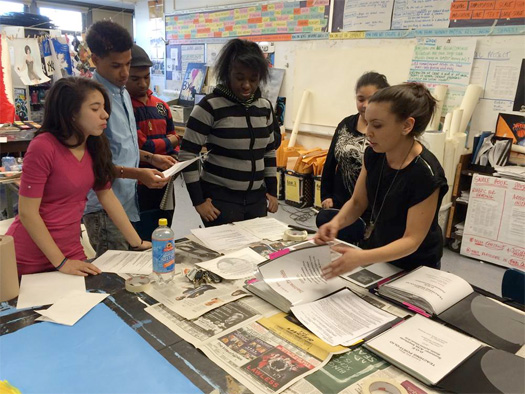 Kenyatta Funderburk, Executive Director of Community Change, Inc., echoed this sentiment about his program, offered at two high schools in the Bronx. "There would be no CareerVisions Institute without 21st CCLC funding and our school partners. 21st CCLC funding has enabled us to provide a more effective and popular program to students and families in need. With this funding, our staffing model has evolved over the years from having mostly college students leading activities to where we now have school day teachers as activity leaders. In addition to staff selections, our school partners provide space, security and snacks. They also participate in monthly planning meetings, supporting our program planning and quality improvement efforts."
Mr. Funderburk believes this close relationship with school partners and unique staffing model has been essential to maintaining their program's high quality. "Without question, our staff makes our program strong. Our program is staffed entirely by the most popular and creative teachers in each of our schools. They in turn offer attractive club activities based on their strengths and interests. The combination of attractive club activities and skilled educators has resulted in a popular and effective program."
The effectiveness of their program is reflected in their academic outcomes, with participants performing three times better in math and nearly four times better in English Language Arts in comparison to students in similar afterschool programs.
Ms. Chase also sees program staff as absolutely vital to their success, and credits 21st CCLC with giving them the capacity to run programming in a high-needs area with strong community ties. "Our community educators are from the bilingual community we serve and they make sure that ALL students have access to the learning opportunities we offer. Each student participates in at least two hours a week of science, technology, engineering, and math hands-on learning. This year our Bronx students have built digital cameras and then used them to learn about digital media careers, learned HTML and CSS web coding to create original websites, and used forensic science to solve 'crime scenes.' In addition to the STEM work, our youth have written and performed in bilingual plays, created intricate salsa dance choreography, and performed in band and chorus. Our schools aren't able to offer these enriching opportunities from 9-3, so we as a community partner are fulfilling a vital component of our students' education."
The program's close connection to the surrounding community also contributes to strong parent engagement, with more than two-thirds of participants reporting that they often talk to their parents about their after-school experience, and that their parents attend program events.