Recent Afterschool Snacks
JUN
7
2016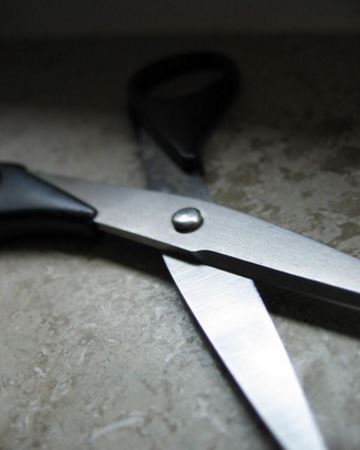 The FY2017 appropriations process started once again this week with the Senate Labor, Health and Human Services, Education (LHHS) Appropriations Subcommittee marking up and passing by a voice vote their FY2017 education spending bill today. The full Senate Appropriations Committee is expected to mark up the bill this Thursday, with the House Committee likely to tackle their own version of the bill later this month. The bill sets funding levels for all federal education, human service, health and labor programs—including the 21st Century Community Learning Centers initiative, which provides federal funds leveraged by local school-community partnerships to provide quality afterschool and summer learning programs.
While bipartisan (the first time a bipartisan bill has been passed out of the Subcommittee in 7 years, to be exact) the Senate LHHS FY2017 spending bill includes cuts to education and other programs that provide necessary supports to children and working families due to a spending allocation that was $270 million less than FY2016 and tremendous competing pressures for funding. It also must be noted that no "poison pill" policy riders were included in the bill, thus further ensuring bipartisan passage of the measure.
Proposal cuts afterschool by $117 million
With regard to key federal efforts that support afterschool and summer learning programs, the 21st Century Community Learning Centers (21st CCLC) initiative was funded at $1,050,000,000—a cut of $117 million below the current FY2016 level of $1.166 billion. The proposed level is slightly above the level authorized in last year's ESSA bill, however it represents about a 10 percent cut from the current funding level. If the Senate bill were to become law, approximately 117,000 children would lose access to quality afterschool and summer learning programs next year.
The Senate LHHS bill provides $161.9 billion in base discretionary spending, which is $270 million below the FY2016 level and $2 billion below the President's budget request. The bill funds the U.S. Department of Education at $67.8 billion, a $220 million decrease below the comparable FY2016 level. In addition to 21st CCLC, funding levels for a number of other programs that support afterschool include:
Title I Grants to Local Education Agencies: $15.4 billion, a $50 million increase above FY2016, including consolidation of the School Improvement Grants program. Title I provides basic and flexible funding to low-income school districts that allows states, local school districts, and schools to decide how to best use limited resources to improve student outcomes. Schools are able to spend Title I funds on afterschool and summer learning programs.
Title IV Student Support and Academic Enrichment Grants: $300 million for this new formula block grant to school districts to help support activities to provide students with a well-rounded education, ensure safe and supportive learning environments, and use technology to improve instruction, and includes support for afterschool STEM. This level is significantly lower than the authorized level of $1.65 billion and the President's request of $500 million. The Afterschool Alliance supports funding at the authorized level of $1.65 billion.
Child Care and Development Block Grant (CCDBG): $2.8 billion, an increase of $25 million above FY2016. The Afterschool Alliance supports a significant increase in CCDBG funding to help implement the CCDBG Reauthorization Act of 2014. In addition to supporting child care for children ages birth through 5, the CCDBG funds afterschool programs for just under one million school age children.
Corporation for National and Community Service: $1.03 billion, a decrease of $65 million. The bill includes $386 million for AmeriCorps grants and $202 million for Senior Corps programs, level with FY2016. In addition, the Committee includes expanded resources for state commissions to build the capacity of national and community service programs at the local level. AmeriCorps and VISTA support are a key support for hundreds of afterschool programs.
"A big step in the wrong direction"
According to America After 3PM data, about 10 million low-income students would participate in afterschool and summer learning programs if cost and access were not barriers to them and their families. Decreasing funding for 21st CCLC and other key supports for afterschool and summer learning is a big step in the wrong direction, and could negatively impact more than 11,000 communities nationwide that rely on 21st CCLC funding to keep young people safe, support working parents and provide engaging learning experiences for children and teens.
Take action: send a message to your representative
The full House and Senate could take up their LHHS bills this fall. Reach out to your members of Congress today in support of modest increases to funding for afterschool and summer learning programs, and affirm that America's kids don't deserve a funding cut.