Recent Afterschool Snacks
MAR
25
2016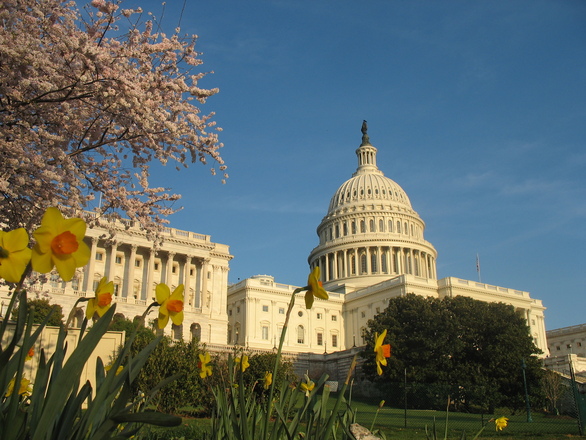 While the House of Representatives is now in recess until April 12, the appropriations process continues as appropriations subcommittee staff start working on drafting spending bills. A challenge for appropriators will be meeting the needs of children and families given the constraints of lower spending levels and the pressure of potentially more spending cuts as a result of a pending House Budget Resolution for FY2017. Funding for the 21st Century Community Learning Centers (21st CCLC) initiative is at risk following the president's proposed $167 million cut to the program announced last month.
House and Senate appropriations committees have begun holding hearings on the FY2017 spending bills, including a House Appropriations Subcommittee on Labor, Health and Human Services, Education, and Related Agencies (LHHS) hearing on March 22, featuring testimony by Education Secretary John King. Representatives Cicilline (D-RI) and Barletta (R-PA) are circulating a "dear colleague letter" calling on appropriators to fund 21st CCLC at $1.3 billion for FY2017.
In the Senate, a full quarter of sitting Senators signed a similar "dear colleague letter" organized by Senator Boxer (D-CA) and addressed to Senate Appropriators to fund 21st CCLC at that same increased level. 21st Century Community Learning Centers play a vital role in communities across the nation in providing out-of-school time services to students and families through unique collaborations between schools and community based organizations, which provide a balance of academic and social and emotional interventions to students in need.
A wide array of national, state and local organizations also expressed support for funding 21st CCLC this week by uniting to send a letter to House and Senate appropriators in support of $1.3 billion for 21st CCLC. Signees to the letter include Americans for the Arts, the American Library Association, the American Federation of Teachers, AFL-CIO, After-School All-Stars, the Association of Children's Museums, the Association of Science-Technology Centers, the Boys and Girls Clubs of America, Camp Fire, Girl Scouts of the USA, Lutheran Services in America, MENTOR: The National Mentoring Partnership, the National Association of Elementary School Principals, the National Council of Youth Sport, the National Farm to School Network, Save the Children, United Way Worldwide, YMCA of the USA and dozens more.
Make your voice heard, too—take action now.
Individual afterschool advocates are also weighing in on the need for additional federal funding for afterschool programs, having sent more than 210 emails to Members of Congress this month. There is still time to take action and make your voice heard: contact Congress via email, Facebook or Twitter to express support for federal afterschool funding as part of the FY2017 appropriations process.