Recent Afterschool Snacks
MAY
28
2013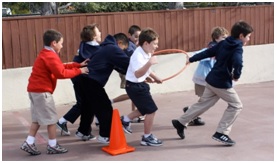 @paulrosengard is the Executive Director of SPARK , developer of the world's most-researched and field-tested health and wellness programs for youth. SPARK provides After School, Physical Education, Early Childhood, and Coordinated School Health professionals with evidence-based resources, dynamic leadership training, and age-appropriate equipment.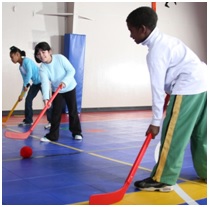 During my first "real job" at the Chula Vista Parks and Recreation Department, I gained a lot of experience running afterschool programs. I realized afterschool leaders are blessed with the opportunity to teach youth valuable life lessons, like the importance of leading a healthy lifestyle. Our nationwide obesity epidemic makes it even more important for afterschool programs to work closely with schools and parents to ensure youth move a lot and make good food choices.
Part of this team effort includes fostering opportunities for youth to engage in structured and unstructured physical activity after school. As a former youth leader, I know there are a lot of challenges to making afterschool programs movement-rich including limited time, places and spaces to move safely, a lack of equipment, and/or sometimes just the wrong equipment (not age-appropriate). After conducting multiple research projects to develop and test the effectiveness of physical education lessons, I wrote my first afterschool curriculum. In the years following, our team has updated the curriculum to help afterschool leaders overcome the challenges they face implementing physical activity programs and developing environments that support youth wellness.
There are many factors to implementing a successful physical activity program. A few are planning, variety and flexibility.
Planning ahead by choosing activities before students arrive makes it easier to begin quickly and allows more time for movement. This is also a great time to prepare and place equipment for quick access and actions.
Leading a variety of activities not only prevents youth from getting bored, it gives them access to equipment and skills they may not have experienced before and presents new choices that could become favorites—maybe for a lifetime.
As an afterschool leader, being flexible and adjusting activities is essential for success. Fine-tuning activities for varying age and skill levels, using smaller groups, fewer rules and more equipment makes it easier to get everyone engaged and moving.
Afterschool staff have a unique opportunity to make a positive impact on the lives of America's youth. I hope you will take a few minutes to reflect on your program and what steps you might take to make it as physically and emotionally healthy as it can be. Our kids deserve it don't they?
To review research on the importance of physical activity for youth, click here. To learn more about the obesity epidemic and what schools and parents can do to help, check out these informational videos: "Childhood Obesity: Quality Physical Education as a Solution" and "More PE."