Recent Afterschool Snacks
NOV
9
2012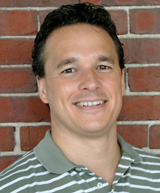 Jon W. Dudas is president of FIRST® (For Inspiration and Recognition of Science and Technology), a not-for-profit organization that inspires an appreciation of science and technology in young people. FIRST designs accessible, innovative programs to build self-confidence, knowledge and life skills while motivating young people to pursue opportunities in science, technology and engineering. With support from three out of every five Fortune 500 companies and nearly $16 million available in college scholarships, FIRST hosts four robotics programs for students K – 12 and the annual FIRST Championship. For more information, visit www.usfirst.org.
I can remember when afterschool activities meant meeting the neighborhood kids for a game of kick ball in the street or at the local playground. Most of us stayed outside until our parents called us in for dinner. However, in today's fast-paced society with many parents working outside the home—and even more negative influences preying upon our children—kickball and playgrounds no longer suffice. Parents are looking for more structure to keep their kids safe, to inspire learning, and to ignite new passions and interests. Parents want to get (and keep) their kids on the right path, and they need structured and engaging afterschool programs to achieve this. Unfortunately, the need for such solutions outpaces the supply. In communities nationwide, 15 million children are alone or unsupervised after school.
More than ever, today's kids need a place to go after school where they can not only unwind but also recharge. They need activities that are enriching, constructive, and rejuvenating. At FIRST®, we believe our mix of robotics programs —for kids ages 6 to 18—is the answer.
FIRST® is a not-for-profit organization that inspires young people to become leaders through exciting, hands-on robotics and science challenges held during afterschool hours throughout the school year. FIRST® offers four programs:
Each year FIRST® offers exciting new scientific challenges and game themes. An example of one of this year's challenges is FIRST® LEGO® League's Senior Solutions project, where teams of up to 10 kids work with mentors, researchers, and engineers to improve the quality of life for seniors by helping them continue to be independent, engaged, and connected in their communities. Teams research the real-life topic of aging and also compete in robot competitions themed around it.
This summer, to prepare for Senior Solutions, one Massachusetts-based FLL team called the "Brainstormers" developed a suit that helps youth to simulate being a senior citizen, so they could experience how it feels to accomplish everyday tasks as a senior. The suit, stemming from their research at the MIT AgeLab, hinders sight, hearing, and stability — many faculties that become compromised as we age. Through this project, the team identified common problems that seniors face, and they are now working on solutions to the barriers that our older generations face. This is a classic example of how FIRST® creates ideal conditions for learning: FIRST® teamsinfuse research projects with what kids know best – how to have fun! Watch this short video, created by the Brainstormers, to see fun-infused learning in action.
Students in other FIRST® programs are working on equally innovative projects, such as:
Developing an iPhone application that helps NASA engineers test drive the Mars Rover;
Building a robotic arm controlled entirely by leg movements that assists the special needs population who have limited use of their upper bodies; and
Working with doctors to find ways to improve the kidney cooling process during robotic surgical transplants.
Our mission at FIRST® is to help young people transform our culture by pursuing the disciplines of science, technology, engineering, and math (STEM), and applying what they learn to become the science and technology leaders of tomorrow. In addition, FIRST® is also about overcoming challenges and becoming adept at critical life skills such as creative problem solving and teamwork — at FIRST®,we call that Gracious Professionalism®— skills that will guide our youth as they head down the path to leadership in pursuit of careers in STEM-related fields.
Afterschool hours offer the perfect opportunity for young people to explore what it is like to collaborate, innovate, succeed, have fun, and even fail in these endeavors. All of these experiences will better prepare them for the real-world experiences they will face as working adults. FIRST® programs help guide the next generation to transform our world through innovation and technology. The need is critical, and the benefits are incredible.