Making Afterschool an Election Issue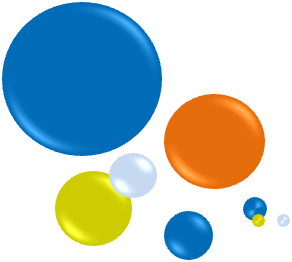 Candidate Forums
The earlier you make contact with the candidates, the better. Communicate with a representative from each campaign and request meetings to brief the candidates. Be sure to:
Document all attempts at communication, successful or otherwise.

Attempt to contact all the candidates, regardless of party affiliation.
Candidate forums and town hall meetings present an excellent opportunity to raise awareness among candidates and the community about theneed for and importance of afterschool programs. If there isn't already a candidate event happening in your community, you can organize one!

Give yourself ample time to plan, make sure that you have adequate staffing and/or partnerships to pull together all of the pieces, and give the candidates plenty of notice as to the date and location ofthe forum. It is very important to invite all major candidates in the district where the forum or meeting is held and do everything that you can to generate a large audience. If this means that afterschool will be one of a few issues discussed, that's OK. Collaborate with other organizations as much as possible.
Forum Formats:
Panel and Moderator - Questions for candidates can be asked by a moderator, a panel of stakeholders (afterschool providers, school officials, parents or youth) or from the audience. You can also combine these elements. For example, have a moderator or panel lead off the questioningand then open it up to the audience. You need not ask each candidate the same set of questions, but be sure to give them equal amounts of time to respond.
Debate - For a more debate-style format, send the candidates questions prior to the event that elicit specific responses. Candidates can answer these questions and then move on to those that arise from theaudience and moderator during the debate.
Town Hall Meeting - Organize your event asa town hall meeting if only one candidate has agreed to attend. Members of the audience ask questions and educate the candidate about afterschool and other important issues in the community while also giving the candidate a chance to state their opinions and policy proposals on the issues.
Forum Participants:
Candidates - Send out personal letters inviting candidates three months prior to holding the forum. Emphasize that this is a nonpartisan event put on by the afterschool community in the candidate's district/city/town. Include information about the impact of afterschool programs in the district. Follow up with candidates each month after sending the invitation using different methods of contact (phone, face-to-face, email).
Moderator - Select a moderator, preferably a person who lives outside of the voting district and can serve in a nonpartisan role. Ideally, this would be someone who iswell respected within your community, such as a local journalist. Get a commitment from this person early-on and prepare them in advance (questions, review with them, do practice runs). Have a back-up in mind.
Timekeeper - This should be a staff person with the main objectiveto keep the forum on schedule and enforce any predetermined time limits on candidate responses if applicable. This person should be able to interrupt people in order to keep time.

Planning Ahead: Forum Timeline