Elevating the Voices of Youth for Advocacy and Change
Across non-profit, advocacy, and youth-serving organizations, "youth voice" has become an increasingly popular topic. But what does this work look like and how do organizations interested in incorporating youth voice into their mission and scope of work do so in meaningful ways? This resource has been designed to be a collection of currently existing resources, spotlights of partners in the education and youth advocacy space, and useful definitions and terminology for this work. Additionally, in an attempt to model some of the promising practices outlined by currently existing resources, this piece is framed by direct recommendations of youth and has been supported by a youth advisory board that has contributed to, designed, and edited the final versions of this toolkit.
Who is this resource for?
This resource is for programs and organizations at the beginning of their youth voice journey. This page is designed for programs to explore the spectrum of youth voice work and tools and examples from partners at each level of youth involvement and best practices to begin your work.
Overview and Our Takeaways
1

Meet youth where they are

This recommendation is a big one and extends to many elements of youth voice work. Whether it be in your recruitment practices or your engagement strategies, being mindful of how youth are coming into your space is critical. This means understanding that youth may not have a background or experience working with non-profits or doing advocacy work, providing a safe space to be a young person and to make mistakes, and to establish a common ground and mission between you and the youth you work with. Effective communication with young people is key - and yes that means that email isn't always the best tool.

2

Train adults to exist in youth spaces, as well as youth to exist in adult spaces

There are best practices for engaging with youth and the low bar is not causing emotional or personal damage to the young people that you work with. Not all adults are prepared to work with youth and unintentional harm can happen. However, this can be mitigated with proper training and preparation for any adults that intend to work with youth. Additionally, it can be helpful to prepare youth on the nature of the spaces they are entering and ensure that they are comfortable and capable of working with adults. This does not mean expecting youth to act like an adult or an adult to act like a youth, but for there to be general understanding of norms and culture across all parties - And ultimately consider what would a truly intergenerational space look like for your work.

3

Listen more

Youth right now have things to say but feel like adults don't want to listen. Even worse, youth feel like when adults stop to hear them they discount their thoughts and opinions because of their age. Listening and having young people feel like they have been truly heard is invaluable to any youth voice work and initiative. The results are that you are more confident in their thoughts, in the way they speak about their experiences, and they begin to feel like what they have to say is important. On a smaller scale, there are obvious benefits to individual youth development that come from being heard, but on a larger scale, this can change the way that other adults perceive youth and start to change society.

4

Let youth take the lead

It can be disconcerting to let youth take initiative on a project or an idea, but without their input, guidance, and direction you run the risk of tokenization, adultism, and losing the opportunity for truly authentic youth engagement. Letting youth take the lead is one of the final steps from youth voice to youth-adult partnership. This also comes with treating youth like professionals and experts in adult spaces and compensating them for their time and experience.
The Spectrum of Youth Voice
The first place to start diving into youth voice is identifying the kind of youth engagement that is authentic to and supportive of your work.
It is important to view youth voice work as a spectrum, rather than a scale - regardless of the level of youth engagement your organization is working at, ensuring that that engagement is a quality and empowering experience for the youth involved is key.
This resource is organized using the Texas Network of Youth Success's Definition of Youth Engagement, which is based on a ladder of engagement developed by Dr. Roger Hart of the Children's Environments Research Group and on a Continuum of Youth Participation developed by Jack Nowicki, LCSW, of TNOYS.
If you aren't sure where your work falls on the spectrum, take a look at these resources:
Center for American Progress
The Neutral Zone
National Council for Mental Wellbeing.
Culturally Responsive Youth Voice
No matter where you are on the youth voice spectrum, it is essential to ensure your work is responsive to the reality that every youth comes to the table with a different history, perspective, and experience. As your organization continues to incorporate youth voice using the resources above, it is crucial to recognize the importance of culturally responsive framing and the variety of communities youth are coming from. By utilizing these different lenses in youth voice development, you will also be able to recognize common mistakes adults make and how to avoid them.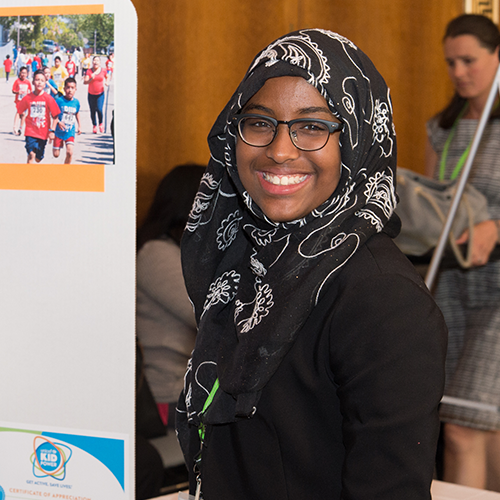 Cultural Competency Learning Plan
Learning for Justice
It is crucial to incorporate the lens of cultural humility, cultural competency and sovereignty when working with youth. Learning for Justice's learning plan features articles, strategies, and tasks all focused on developing cultural competency.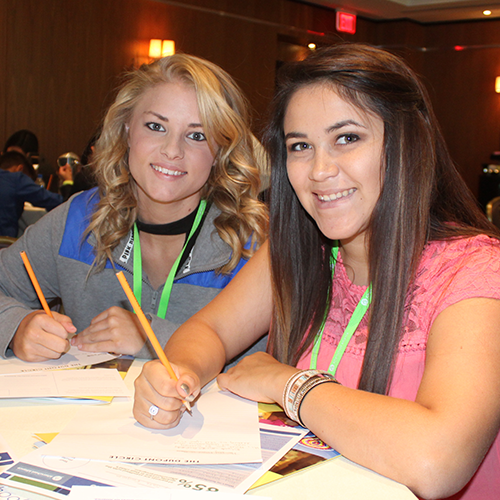 Cultural Competency Resources
Ohio Department of Education
When working with youth, adults must make conscious efforts to use equity and inclusion in creating environments where every student is seen and heard. The Ohio Department of Education has created this resource to help adults, specifically educators, develop a framework of cultural competency when engaging with youth.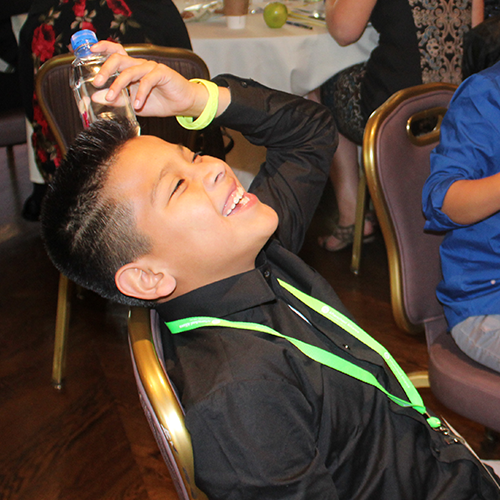 Multicultural Youth Leadership Curriculum
SOAR & Marina Espinoza
As organizations engage youth in leadership training to develop their youth voice, this curriculum from SOAR outlines how to incorporate multicultural work and age-appropriate analysis of different aspects of our society into leadership development.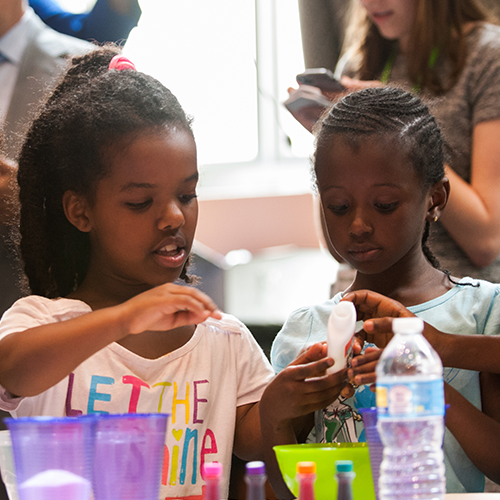 Avoiding Tokenism When Engaging Young People
Center for Social Innovation (C4) & the Conrad Hilton Foundation
Leadership can present in many forms. As adults engage with youth, they need to recognize their own styles of communication and leadership to avoid falling into the common traps, like tokenism. This tip sheet, created by adult and youth leaders, walks through different strategies to avoid tokenism in youth voice work.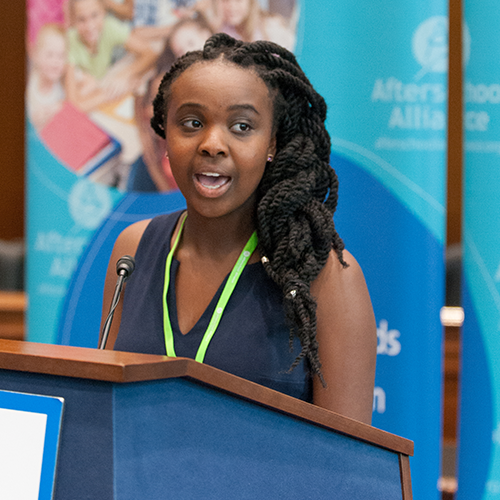 How Culture, Diversity, and Prior Experiences Can Influence Positive Youth Development
Youth.gov
Especially in light of the COVID-19 Pandemic, youth leaders experience diverse circumstances and challenges as they develop their voice. As organization leaders, adults can and should recognize those differences in order to fully engage all young people and create space for positive youth development.
Meet our Youth Advisory Board
From the beginning we knew that it was important to include youth in the conceptualization and design of this resource. As a result, this project was completed with guidance from an advisory group of youth that discussed, provided guidance on, and reviewed this resource.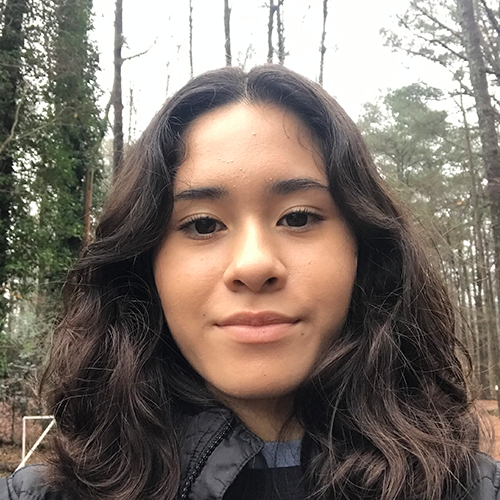 Gabriela Rodriguez
Million Girls Moonshot Inaugural Flight Crew Member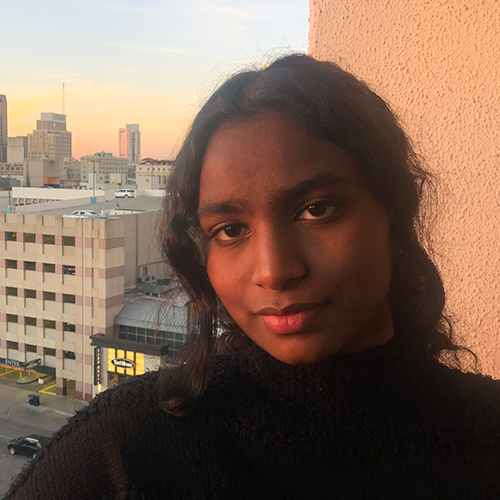 Shrika Paramasivam
Million Girls Moonshot Inaugural Flight Crew Member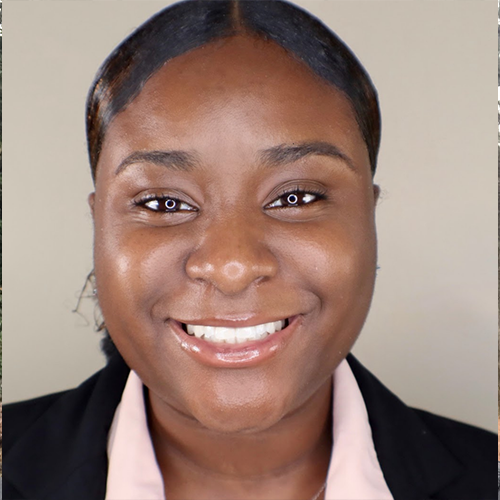 Ramaya Thomas
Emeritus Afterschool Alliance Youth Ambassador
Acknowledgements
This toolkit was supported by the Grantmakers for Education Afterschool and Summer Recovery and Opportunity Fund. Contributing funders included: S.D. Bechtel, Jr. Foundation, Bezos Family Foundation, Charles Stewart Mott Foundation, New York Life Foundation, Overdeck Family Foundation, Susan Crown Exchange, The Wallace Foundation. For more about the Fund, please visit the EdFunders Out-of-School Time Impact Group webpage.
The toolkit was produced by the Afterschool Alliance in cooperation with: Every Hour Counts, IEL/Coalition for Community Schools, the National Afterschool Association, National Indian Education Association, and National Summer Learning Association and the National Urban League.
These organizations contributed to the project design, suggested effective practices for the toolkit and nominated young people to serve on an Advisory Board for the project. The Advisory Board reviewed, edited, and approved the toolkit. The toolkit's authors also received and incorporated feedback from young people who participated in a listening session, providing their views on youth voice and how adults and non-profits can improve. The quotes throughout are from young people who attended the listening session.
This toolkit is meant to be a dynamic resource. Please contact lsilverberg@afterschoolalliance.org with feedback and additional resources to add.