Recent Afterschool Snacks
AUG
1
2017
By Rachel Willis, research project manager at the Kansas Enrichment Network.
After celebrating early successes, the Spartan Explorers afterschool program will continue through the 2017-2018 school year. Begun in January 2017, the program is a partnership between Emporia High School and the Fifth Judicial District Community Corrections in Emporia, Kansas, developed to better engage high school youth who are involved with the judicial system, truant, or on probation.
Both school administrators and community correction officers recognized the need to keep youth safe and busy between the hours of 3 and 6 p.m., when juvenile crime is most likely to occur. During the 2017 spring semester, 17 youth attended the program where they were given the opportunity to engage in hands-on activities.
"It was important to connect with the students socially, emotionally and educationally," says Community Corrections Director Steve Willis.
MAY
30
2017
Last month, the Wyoming Afterschool Alliance hosted representatives and program leaders from more than 100 organizations in the juvenile justice field from across the state of Wyoming at their Statewide Summit on Juvenile Justice. Attendees included city and state government officials, youth service providers, prevention coalition members, and many other leaders from across the state.
Over the course of the day, experts in juvenile justice and afterschool spoke about ways to develop opportunities for youth in the justice system to succeed and thrive, engaging both juvenile justice and afterschool professionals. Resources from the event are accessible through the Wyoming Afterschool Alliance.
Here are two ways Wyoming afterschool programs are working with the juvenile justice system to benefit kids.
JAN
24
2017
The Afterschool Alliance is pleased to present this post as part of the Afterschool & Law Enforcement blog series. For more information on the ways afterschool programs are partnering with local police, check out our previous blogs on building relationships and trust, the motivations for partnerships, tools for working with school resource officers, and a Lights On Afterschool event that forged a new relationship with law enforcement.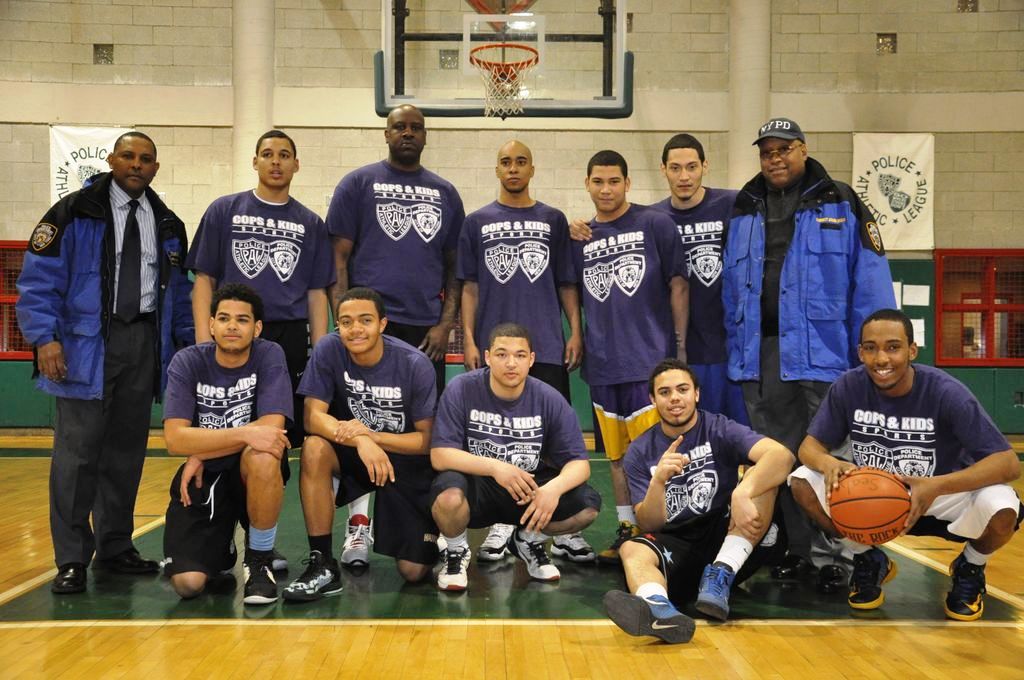 Cops and kids come together to shoot hoops after school at the Police Athletic League.
In 2016, the Afterschool Alliance talked to police officers and afterschool programs about partnerships between law enforcement and afterschool. Throughout the process we learned that law enforcement can be an important and unique partner for afterschool programs. To help jumpstart new partnerships in communities across the country, the officers we spoke with offered advice for other officers and afterschool programs looking to collaborate.
Be passionate.
When choosing officers to get involved in this work, include those who are passionate about the mission. At the Burlington Police Department in Burlington, Iowa, officers are encouraged to be involved with PIECES, their local afterschool program, but not required. Major Darren Grimshaw, the officer in charge of community engagement, sends officers who want to be involved to the program while on duty. The department supports this initiative as a large facet of their community relations work. Some officers even work with the program when they are off duty.
Officer Jeff Hedtke, who runs the California Gang Resistance Intervention and Prevention program (CalGRIP) through the Corona Police Department, says the reason his program is successful is that his officers are sincere with the kids who participate. "If they don't think you care, they won't buy in," he explained.
Consider stakeholder needs.
Officers, kids, parents, and the community are all affected by afterschool programs. Consider as many stakeholders' needs as possible when designing a new program or programming. When the Child Center of New York at Basie Beacon IS 72 decided to invite police officers to their program, they worked together with their youth council to design the event to fit students' needs.
DEC
19
2016
This post is presented as part of the Afterschool Spotlight blog series, which tells the stories of the parents, participants and providers of afterschool programs. This post is also an installment in our new Afterschool & Law Enforcement series, which explores the ways afterschool programs are partnering with police to keep communities safe and growing strong. Our latest installment of the Afterschool & Law Enforcement series focused on a Lights On Afterschool event that fostered a new connection between the NYPD and a New York City afterschool program.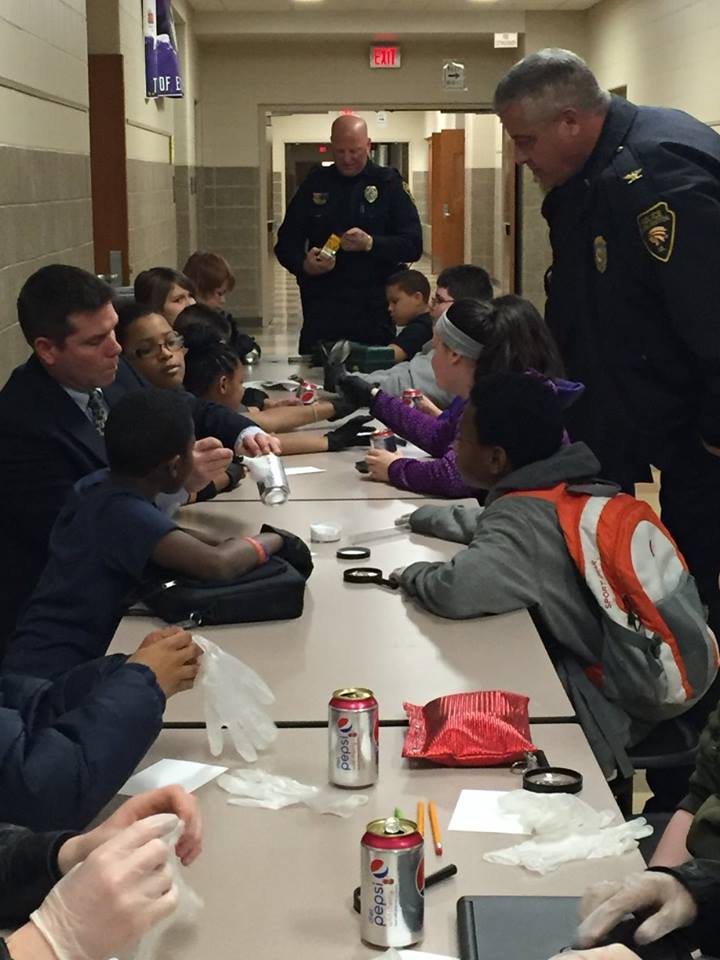 A police officer out of his uniform, running a flag football club in sweatpants and a t-shirt. Detectives mentoring students in a Crime Scene Investigation club. Female police officers talking with girls about what it's like to be a woman in law enforcement. These are just a few glimpses into the ongoing activities spurred by the collaboration between PIECES, an afterschool program in rural Iowa, and the Burlington Police Department.
The partnership began in 2013, when PIECES afterschool program director Jackie Swink approached the local police department to support her application for a 21st Century Community Learning Centers (21st CCLC) grant. Around the same time, Major Darren Grimshaw and the Burlington Police Department were having internal conversations about new ways to engage with the community. This confluence of events led to a strong partnership between the two organizations—ever since, officers have been present in the afterschool program, connecting with students and working to build relationships and trust to break down barriers between youth and the police.
Today, PIECES offers programs at two middle schools and an elementary school in rural Burlington, Iowa, serving about 70 students at each site. PIECES offers diverse programming for students, with an emphasis on developing community partnerships—in addition to the police department's involvement, partners include local hospitals, grocery stores and banks. As Major Grimshaw explained, "It gives all of us an opportunity to sit down with these kids and get to know who they are."
Major Grimshaw and officers in the department are involved with PIECES in a variety of ways and at varying levels that suit the mutual needs of the officers and the program. The school resource officer, who splits his time between the two middle schools, is a consistent presence with his daily participation. Other officers come and go, either informally stopping by or using shared interests to develop lasting bonds with the students, like the investigators who host a CSI club night to teach students the basics of fingerprinting and crime scene investigation.
DEC
9
2016
The Afterschool Alliance is pleased to present this post as part of the Afterschool & Law Enforcement blog series. For more information on the ways afterschool programs are partnering with local police, check out our previous blogs on building relationships and trust, the motivations for partnerships, the law enforcement caucus' briefing on youth mentoring, and on new tools for working with school resource officers.
Last month, local police officers joined the Child Center of New York at Basie Beacon IS 72 for a youth-driven Lights On Afterschool celebration in Queens, N.Y. After identifying conflict with police as a major issue in their community, the program's youth council developed the theme of the evening, "Improvement Starts with 'I:'" a call for everyone in the community to play a role in improving relations with local police.
"We like to speak to the students as part of the Beacon program and get their ideas on current events," said Barry Barclift, Program Coordinator of the Basie Beacon program, explaining the value of youth-led programming.
To bring youth and law enforcement officers together, Beacon hosted a basketball game with youth and officers from the 113th Precinct. Students who weren't interested in playing basketball got involved in the event as members of the dance and step groups that performed at half-time. One student in the program even emceed the game, amusing parent and community spectators.
Lights On event leads to future partnerships
"The event allowed students to see the officers in a different light. When you see them in uniform, you see them one way, but if you see them out of uniform or participating in a basketball game, you look at them differently," explained Barclift. After Lights On Afterschool, the students asked to have monthly events with the officers. These events will continue to be planned with input from the youth council.
Barclift said that the 113th Precinct officers are very supportive and excited to continue working with the Beacon program: "They are going to come and assist anywhere that we need them, so that our students see that [the officers] are invested in the community, even though they don't live here."
While the youth council will continue to plan events, they will also give the officers an opportunity to offer future partnership ideas to guide their work with the program going forward.
Barclift advises programs who are looking to adopt a similar partnership model to follow a youth-led approach. He wants Beacon's law enforcement programming to be a collaboration between the youth council and police officers moving forward, an approach that allows the students to have ownership over the interaction and work hard to create a product they are proud of, while allowing officers to connect with students through an activity that excites them.