Recent Afterschool Snacks
SEP
14
By Ramya Sankar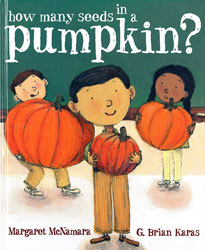 This post was written by our summer intern Teresa Kroeger. She is a senior at the University of California, Santa Cruz.
On September 12,
Reading Is Fundamental
(RIF) hosted a panel discussion entitled "FULL STEAM AHEAD: Critical Connections among STEM, the Arts, Literacy and Early Learning." The discussion centered on the integration of the arts and STEM learning (science, technology, engineering and math).Contrary to popular belief, science and the arts are not mutually exclusive. Reading and writing are tools for the acquisition of knowledge and the inquiry of science, just as science can be used as a context for learning to read and write. Science sharpens writing and oral skills, which are essential tools for a career in STEM subjects.
Art and science also share common purposes: they both seek to develop insight into and knowledge of the world around us, as well as challenge us to think about things in new and different ways. It appears science and art are not so different, after all.
Kids can learn about science while they learn to read. RIF seeks to bring the spark of imagination to the arts and STEM subjects. In partnership with Macy's, RIF has selected 40 children's books centered on STEM topics for their 2012-2013
Multicultural Book Collection
.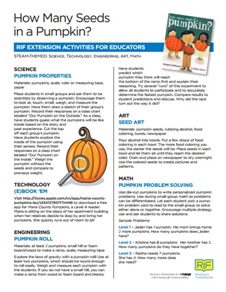 Included in the collection is the story How Many Seeds in a Pumpkin? by Margaret McNamara. In addition to reading, writing and vocabulary, the story teaches math and science concepts through Charlie, the protagonist. Charlie's teacher poses the question, "How many seeds are in a pumpkin?" Charlie and his classmates hypothesize, estimate and set up an experiment. They use counting, even and odd numbers, and multiplication to find the answer. After inadvertently learning science and math concepts, the characters and readers also discover an important life lesson: you can't judge an object by its appearance.
The book is accompanied by
individually tailored materials
for community coordinators, educators, parents and families, children, and STEAM-themed education. The detailed handouts complement the story extremely well. RIF is donating
How Many Seeds in a Pumpkin?
in more than 600 book collections to programs serving children in low-income communities throughout the United States.
How do you integrate science and art? Let us know in a comment below!