JUN
8
2016
By Robert Abare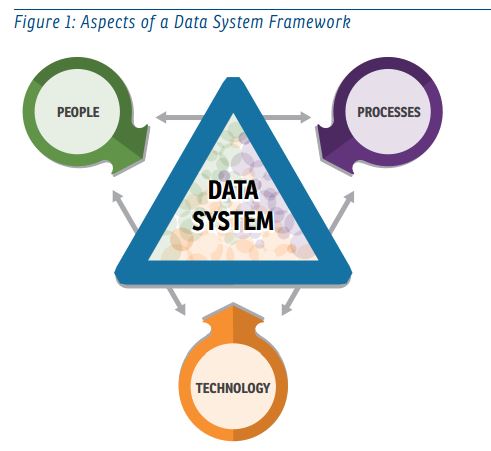 Having witnessed the benefits that afterschool programs provide students, parents and communities, many U.S. cities are building afterschool systems to link and sustain high-quality afterschool programs and boost access for those in need. But to ensure afterschool systems continually improve and effectively impact their communities, these systems need to collect and properly analyze student data.
A new report commissioned by The Wallace Foundation and produced by Chapin Hall at the University of Chicago, titled Connecting the Dots: Data Use in Afterschool Systems, provides research-based strategies to help afterschool systems achieve this goal.
The report's executive summary notes that previous studies have focused on the application of technology to collect data. Connecting the Dots, however, has found that people and practices are just as important to consider when setting up an effective data collection system. The study focuses on nine cities that are part of the Next Generation Afterschool System-Building Initiative, a multi-year effort to strengthen the systems that support access to and participation in high-quality afterschool programs for low-income youth. The nine cities are:
Baltimore, MD
Denver, CO
Fort Worth, TX
Grand Rapids, MI
Jacksonville, FL

Louisville, KY
Nashville, TN
Philadelphia, PA
Saint Paul, MN
Is your city not listed? Interested in learning what Connecting the Dots has to say about collecting and applying student data on a large, city-wide scale?
Here are three basic strategies to implement an effective data system:
Start small. Many cities found that starting with a limited set of goals for data collection and use, or by launching a new data system to a limited group of providers, was an effective way to gain solid footing in data collection before scaling up.
Provide ongoing training. Given that many programs face high staff turnover rates, it's important to have an ongoing training system so that new staff can quickly get a grasp of data collection techniques, technologies and practices.
Access data expertise. There are many ways for cities to locate a data collection partner and capitalize on their expertise. Some cities identified a research partner who participated in the development of their data system, while other cities leveraged the relationship primarily for access to data, analysis and reporting of data collected by providers. Some cities did not develop relationships with external research partners, but instead relied on the expertise of internal staff. The ultimate goal is to ensure that someone with skills in data analytics is providing guidance.
Learn more in an upcoming webinar
The National League of Cities is hosting a webinar on the Connecting the Dots report this afternoon, June 8, at 3:00 p.m. to 4:15 p.m. EDT. You can also read the full report or the executive summary on the Wallace Foundation's website. Speakers for the webinar include:
Erika Pierson, Associate, Afterschool Initiatives, National League of Cities
Hilary Rhodes, Senior Research and Evaluation Officer, The Wallace Foundation
Jennifer Axelrod, Policy Fellow, Chapin Hall, University of Chicago
Lynn Heemstra, Executive Director, Our Communities Children, City of Grand Rapids, MI
Chris Kingsley, Associate Director, Local Policy and Advocacy, Data Quality Campaign