JAN
12
2016
By Dan Gilbert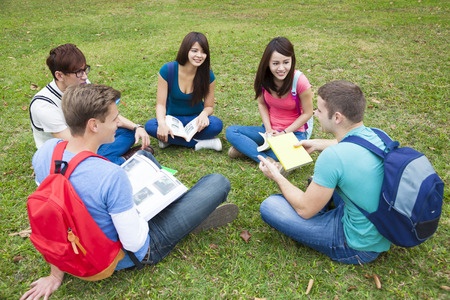 The American Youth Policy Forum (AYPF) has released a new white paper discussing the unique opportunities that are becoming available to the afterschool and summer learning field through the recent rise of the competency-based learning (CBL) movement. The report explores emerging trends in the field and a variety of policy considerations, taking a particular interest in how the combination of CBL and afterschool programs can help youth become college and career ready.
Afterschool programs across the country have been giving youth ownership of their learning for decades, allowing them to explore areas of interest while helping them develop skills that are vital to the innovation economy. This new report, structured around three main trends, discusses how CBL can help programs gain recognition for the great work that many are already doing, while also improving their intentionality and ability to articulate their goals and impact.
The report's first trend, "Understanding and Defining Competencies," illuminates how programs can identify specific skills that employers and colleges look for in applicants. By using examples from programs like Urban Alliance's High School Internship Program, it shows how programs can work directly with employers to identify and define the skills that students need.
The second trend, "Competencies as Currency for Course Credit," offers examples of afterschool programs that have gained recognition in the school community. The report's authors recognize that building the capacity to offer credit required a significant investment of time and effort from program staff, but programs like the Providence After School Alliance have overcome these hurdles to award academic credit to students for out-of-school learning.
The third trend, "Badges as Translator of Competencies," focuses on how badges (and particularly digital badges) are one of the most promising ways to communicate competencies learned out of school to a wide variety of audiences. Many programs are finding that employers and higher education institutions are interested in the skills and experiences that youth gain through afterschool and summer learning programs. To illustrate this trend, the report discusses OregonASK's ongoing efforts and the Kansas Enrichment Network's EPIC project. Both initiatives are working to improve the badge development and issuance process while engaging stakeholders to gain widespread recognition for the competencies that the badges signify.
The report also discusses necessary next steps for the afterschool and CBL fields to work together and help students gain recognition for their learning. The authors recognize that there is arguably no underlying common understanding or common terminology within either of these fields, let alone between them, which may be preventing them from advancing their common agenda. They also recognize that many states and districts need to implement more policies to allow recognition for CBL, and such policies are sometimes not taken advantage of even when they are in place.
While significant obstacles remain, the advancement of CBL offers many opportunities to afterschool programs, and these two fields can learn a lot from each other. Many promising examples show how afterschool programs can leverage CBL to gain more recognition for learning that takes place outside of school, and ultimately better serve their students.