DEC
22
2015
By Erin Murphy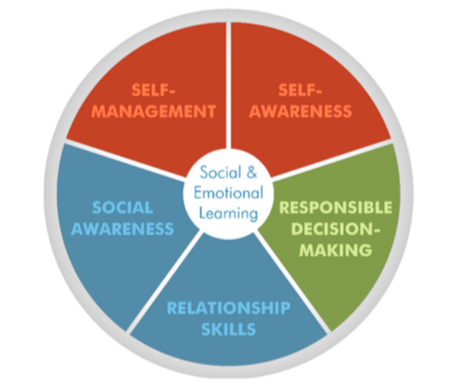 The American Institutes for Research (AIR) has released the second brief in their series "Beyond the Bell: Research to Action in the Afterschool and Expanded Learning Field." This brief evaluates the role of afterschool programs in the development of employability skills through social and emotional learning.
Highlighting research over the last decade that has shown how employability skills—defined as general skills needed for workplace success at all employment levels across all sectors—are important for obtaining and keeping jobs and career advancement, the brief discusses why these skills may be equally or more important than cognitive skills in overall workplace success. This is important, because employability skills are likely more malleable than cognitive skills, meaning they can be developed and improved.
The Office of Career, Technical and Adult Education (OCTAE) organizes these skills into three overarching categories: applied knowledge, effective relationships, and workplace skills. Applied knowledge focuses on applied academic knowledge as well as critical thinking and problem solving abilities. Effective relationships include interpersonal skills, such as collaboration and communication, and personal qualities, such as responsibility and flexibility. Workplace skills include time and resource management and proper use of information and technology.
One of the important findings the authors write about is that many afterschool programs have already been working to develop some of these employability skills—they are just calling them something else. They reveal that over the last decade, afterschool programs have placed increased importance on the development of "non-cognitive" skills, and have implemented social and emotional learning (SEL) programs designed to develop them. These social and emotional skills, outlined in the framework developed by the Collaborative for Academic, Social and Emotional Learning (CASEL) has a great deal of connection with OCTAE's employability skills framework. For instance, the brief makes the connection that interpersonal skills (OCTAE) and social awareness (CASEL) both focus on the ability to understand social norms and work with individuals from diverse backgrounds, communication skills (OCTAE) and relationship skills (CASEL) both require the ability to communicate clearly and resolve conflict, and personal qualities (OCTAE) and self-awareness (CASEL) both relate to emotional control and self-confidence. With such an overlap, afterschool SEL programs could be considered workforce readiness or employability programs, and evaluated as such.
To improve the role afterschool programs play in employability, this brief provides recommendations to researchers and practitioners moving forward. Extensive research evaluating the success of SEL programs in the development of employability skills is needed. Afterschool programs can show they are supporting these skills anecdotally, but there is not enough rigorous evidence to prove these connections. This makes it difficult to identify the best staff and program practices for developing employability skills through SEL. When developing programs, practitioners should work with youth and employers to ensure they focus on student interests and career goals, as well as skills desired by employers. Working with employers can also provide important opportunities for internships and job-shadowing. Additionally, a program's goals should be explicit, comprehensive, and innovative to ensure they adequately prepare youth for the changing needs of the workplace. By focusing on these recommendations, afterschool programs can improve their SEL programs to ensure their participants have success in the workplace, and in life.
For more information about the role of Afterschool and SEL programs in the development of employability skills read the full brief, Ready for Work? How Afterschool programs can support employability through social and emotional learning.