JAN
11
2016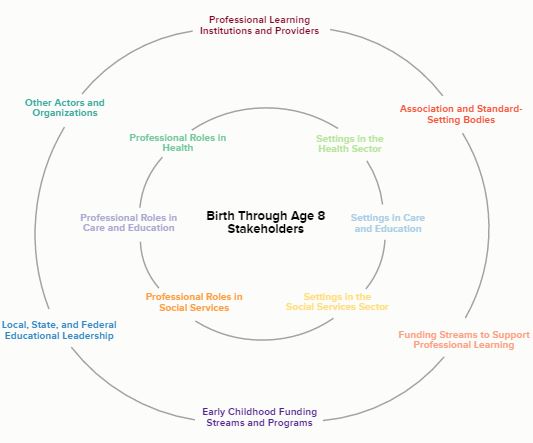 A new online mapping tool illustrates the systems, services and connections that unite to form a workforce that supports young children and their families. The map draws from the report, "Transforming the Workforce for Children Birth Through Age 8: A Unifying Foundation," released last year by the Institute of Medicine and National Research Council, which found that, although the youth development workforce holds shared objectives to improve children's wellbeing, the broad diversity of involved stakeholders poses challenges to improving the workforce as a whole.
The map confirms the complexity of the youth development landscape, revealing the large number of stakeholders from the education, health care and social services sectors—including afterschool—involved in a child's early development. Based on a key finding from the 2015 report that "the relevant professional roles, systems and services are diverse and often decentralized," one goal of the map is to show the various ways stakeholders in child development and early learning can coordinate their efforts and forge collaborations with one another.
The interactive map also allows you to use the existing structure as a template for new visualizations. The map also allows you to modify it and incorporate your local resources to reflect what is available in your community. If you are working on mapping out the services or policies that affect youth development in your community, I hope that you will find this tool useful!