OCT
13
2016
By Erin Murphy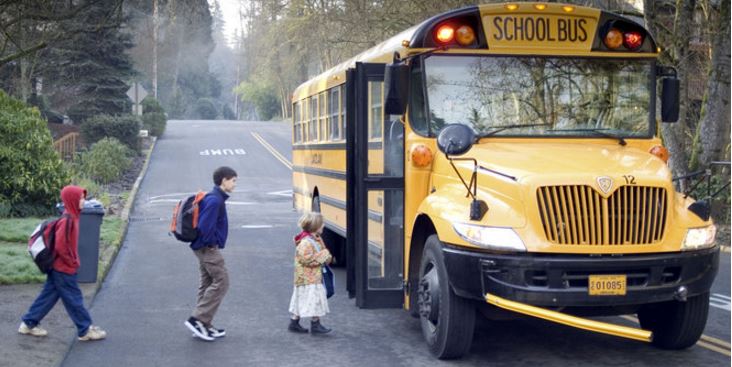 Image by Holger Selover-Stephan
Phi Delta Kappa International (PDK) recently released the results of their 48th Annual PDK Poll of the Public's Attitudes Toward the Public Schools. This report, Why school? Americans speak out on education goals, standards, priorities and funding, identifies what Americans believe should be the primary goals of public education and what standards, priorities and funding should exist to support these goals.
The findings of the report suggest there is not a consensus on what the primary goal of public education should be. Only 45 percent of adult Americans believe that the main goal of education should be preparing students academically. Meanwhile, alternate views of public education are gaining popularity: 25 percent of Americans believe the goal of public education should be to prepare students for work, and 26 percent believe the goal should be to prepare students for citizenship. Additionally, respondents felt that the development of good work habits was a more important goal for schools than providing factual information.
This shift in the public attitude regarding the role of public education—toward success beyond academics—is reflected by the public's preference for offering more career-technical or skills-based classes (68 percent) instead of more honors or advanced academic classes (21 percent). Afterschool has a long history of focusing on youth success beyond academics, reflecting and responding to Americans' expanding desires for public education. Besides providing academic support—such as tutoring, homework help, and academic enrichment—programs are supporting students' passions, introducing students to careers, and developing their 21st century skills. Because of this, afterschool is great a partner for the public school system in supporting education, growth and student success more broadly
Learn more about Americans' perceptions of education:
More than half of Americans support raising local property taxes to improve their community's public schools. The largest priority for increased funding is more teachers and higher pay (34 percent), followed by supplies (17 percent) and classes/extracurriculars (17 percent).
Adults are overwhelmingly against closing schools if they are failing, with 84 percent saying failing schools should still be kept open.
Public school parents graded local public schools higher than other adults. They also graded local schools above public schools nationally. Parents who were satisfied with their schools communication and had frequent opportunities to offer input were more likely to give their school a high rating, suggesting adults who are engaged in schools have better opinions of them.
Sixty percent of parents were extremely or very satisfied with their school's effort to keep them informed, but only 28 percent felt that they were able to give frequent input at school very often. Less than half of parents felt that they could give input very or somewhat often.
Parents are interested in their children's education. Sixty-five percent said that they review homework frequently and 79 percent reported that they review graded work frequently. The majority of parents said that they would like to be kept more informed, invited to visit more often, and given more opportunities for input.
Check out all of the outcomes from this report to learn more about American's perception of public schools.