JAN
21
2016
By Jodi Grant
Executive Director Jodi Grant with Delaware House Majority Leader Valerie Longhurst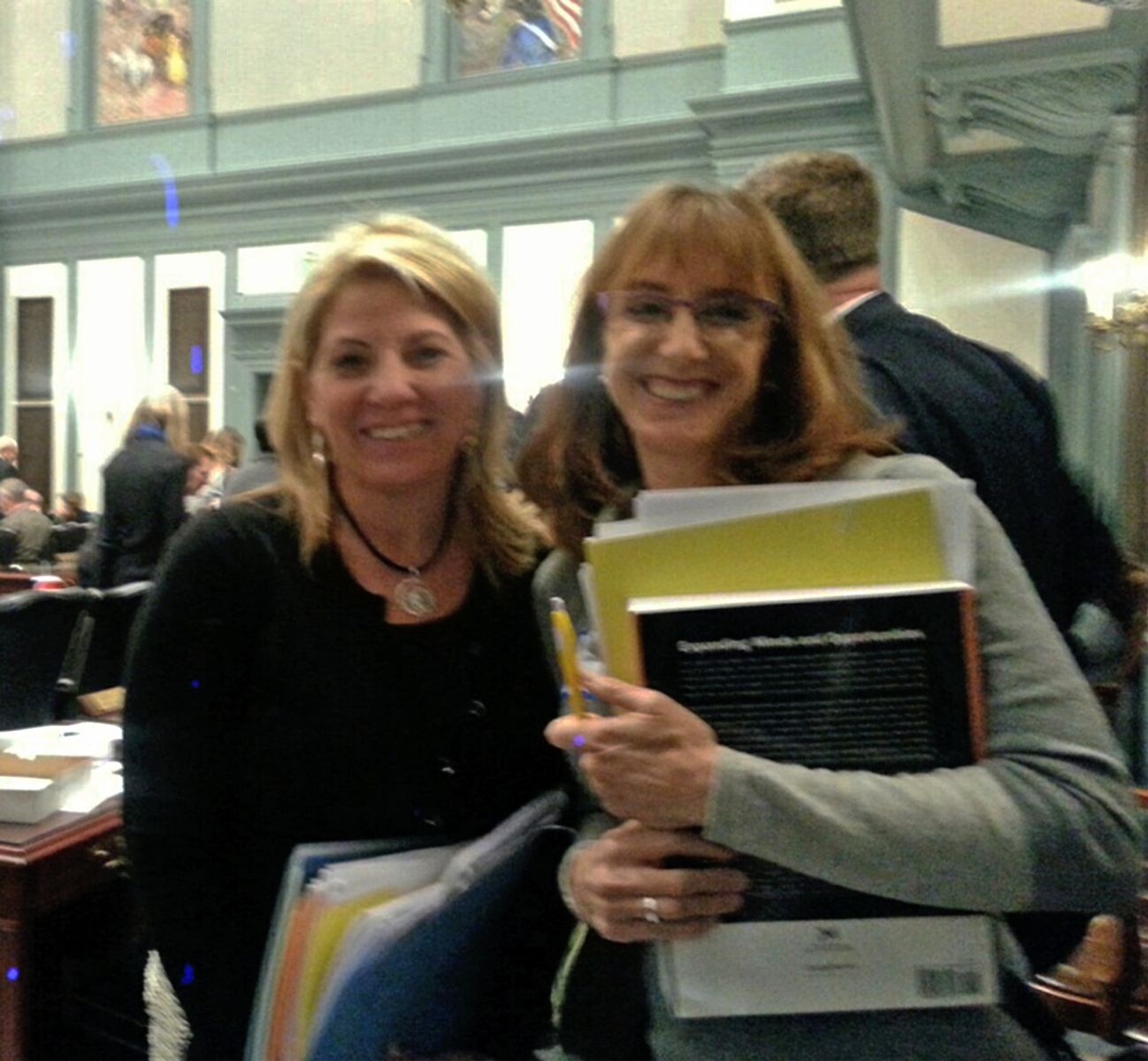 I will forever remember 2015 as a year of momentous achievement for afterschool. Years of advocacy by the Afterschool Alliance and the afterschool field culminated in President Obama signing the Every Student Succeeds Act (ESSA) into law, protecting the 21st Century Community Learning Centers initiative and strengthening afterschool programs across the nation for years to come.
We can't rest on our laurels for long. Even as the Department of Education begins determining how to implement ESSA and fund programs like 21st CCLC, too many students—almost 20 million nationwide—are still left without an afterschool program.
With a major national hurdle behind us, one way to continue expanding access to students in need is by renewing our focus on expanding afterschool and summer learning programs with our partners and afterschool advocates at the state level. Delaware, "The First State," provides a stellar example of one such effort to expand afterschool.
A bill unveiled last Wednesday by State House Majority Leader Valerie Longhurst seeks $7.4 million to establish a network of afterschool programs at high-need schools. The Statewide Afterschool Initiative Learning program (SAIL) would provide grants to support programs at schools with high percentages of low-income students.
I recently traveled to Delaware to provide testimony to legislators of the safety, academic enrichment, and physical nourishment that afterschool programs provide. During my visit, I witnessed the bill pass the education committee with bipartisan support. It was so encouraging to witness legislators galvanizing around the community benefits of afterschool.
Other states, like Hawaii and Indiana, are also leading the way with proposed legislation to expand afterschool programs.
As good as it feels to look back on our achievements, we are committed to the vision of every student in our country enjoying access to the benefits of affordable, high quality afterschool and summer programs. I look forward to working with the entire afterschool field to make major progress toward this goal in 2016.