Snacks by Michael Burke
DEC
13
2016
The Afterschool Alliance is pleased to present the latest installment of "An insider's guide to funding afterschool," a blog series by Mike Burke, Director of Development at the Afterschool Alliance, featuring strategies to successfully fund and sustain out-of-school time programs. Check out the first, second, third and fourth installments.
As the calendar year draws to a close, many of you are busy with year-end fundraising campaigns. Because many people wait until December to make their tax-deductible donations, the year-end appeal is a great opportunity to engage your donors with highlights of the past year, as well as an opportunity to look forward to the coming year. If your afterschool program reached significant milestones, or has exciting plans to expand or begin a new initiative in the coming year, the year-end appeal is the perfect time to ask your donors to continue and/or increase their support.
In the digital age, there are many different approaches to how you can go about conducting your year-end appeal. Don't discount the traditional direct-mail letter—it's still an incredibly effective method for raising valuable funds. Some programs may opt instead to engage donors through email or social media.
Whether you are engaging your donors through direct-mail, via email, or using a combination of both, there are several key things to remember as you wrap up your year-end campaign.
Compare your year-end appeal to other campaigns
You're probably receiving a lot of appeals from other organizations in both your mailbox and your email inbox. Take some time to examine their requests for support and ask yourself the following questions:
What do you like in their request for support?
Is there anything in their messaging that rubs you the wrong way?
Do you feel connected to their mission? If so, what makes their messaging effective? If not, what are they lacking?
What makes their appeal stand out from so many others?
The bottom line: Would you give to them?
Then, take what you've learned and use it to refine your own outreach.
JUL
21
2016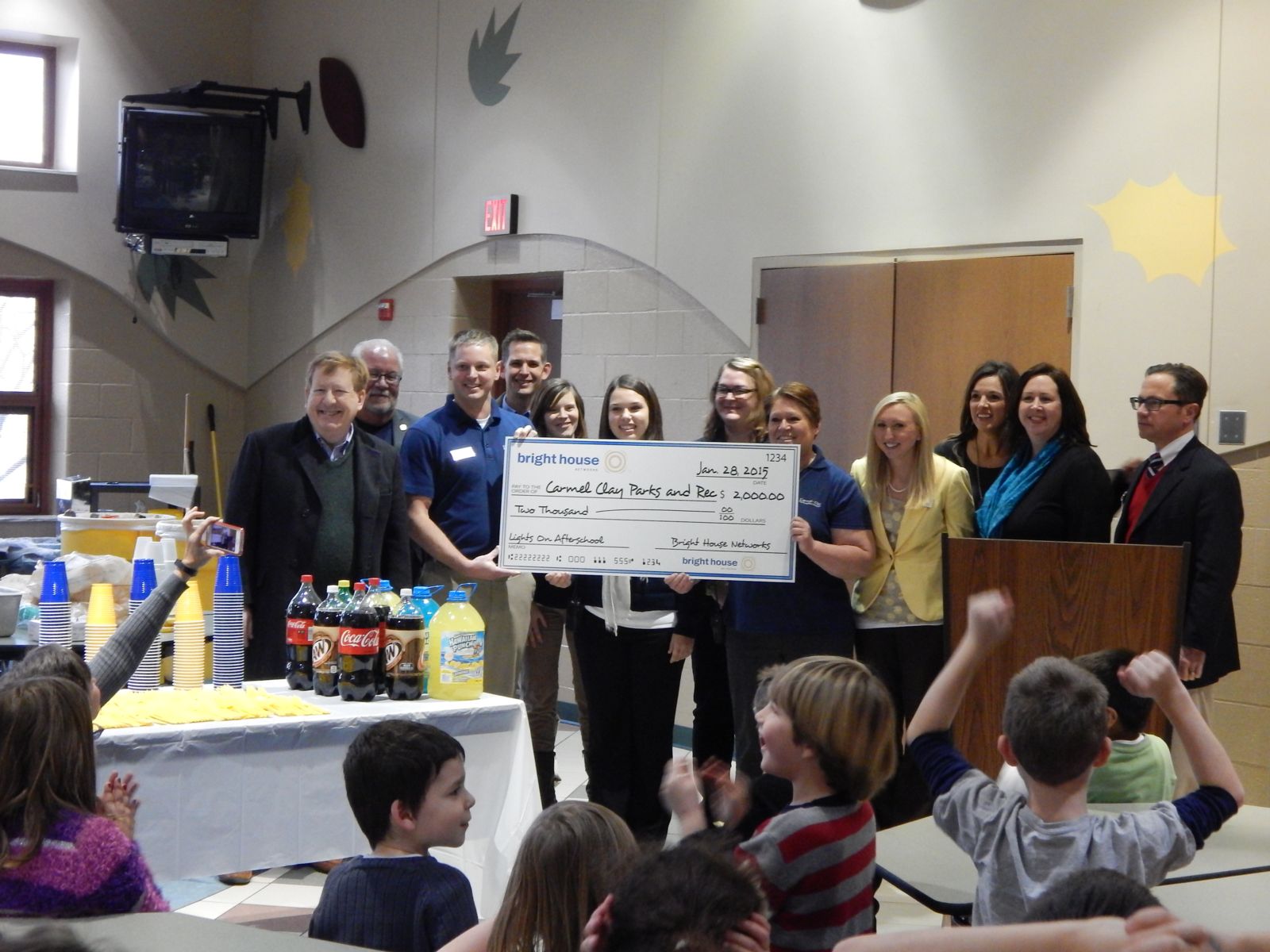 The Afterschool Alliance is pleased to present the third installment of "An insider's guide to funding afterschool," a new blog series from the development team at the Afterschool Alliance, featuring strategies to successfully fund and sustain out-of-school time programs. Check out the first and second installments.
As Grants Manager at the Afterschool Alliance, my role is to research, explore and help cultivate funding opportunities, and prepare and submit grant proposals to a wide array of potential funders.
One of the challenges your development team likely faces is: "How do we most efficiently maximize our fundraising efforts with limited time and human resources?" One key step is setting time aside to conduct thorough prospect research.
Why Research?
Because of the sometimes complicated nature of putting together a quality and persuasive grant proposal, it is important to target potential funders with the greatest chance of success. Taking the necessary time to find out whether the donor is a good fit will result in a higher chance of success once you have submitted your proposal.
Instead of spending time crafting grants cold, it is far more effective to spend that time researching those donors that:
Fund, or have a history of funding, afterschool programs
Provide funding for programs in your geographic area
Have a philanthropic focus on areas such as STEM or health & wellness that align very well with your program focus
After you've narrowed your prospect list by the criteria above, don't forget to:
Look for personal connections: Spend some time researching whether your organization has a connection to a potential donor (e.g. perhaps a member of your Board of Directors was once an employee of a prospective corporate donor).
Revisit old research: If you have lost a funder who has refocused their philanthropic efforts or put a prospect aside because it doesn't seem to fit, do not just assume that the donor is gone forever – spend some time researching whether the donor has pivoted back to an area that aligns with your program.
Fundraising Resources
You can find valuable research resources at:
The following digests can also keep you up to date with what is happening in the world of philanthropy, and can highlight donors that might be very strong potential funders for you:
Prospect research takes time, just as preparing a grant proposal takes time. Setting time aside, however, on the front end to identify the strongest possible targets will maximize your human resources so that your development team has the best chance of success in acquiring the necessary funding for your afterschool or summer leaning program.
MAY
4
2015
The Youth Opportunity Fund, led by the Citi Foundation and America's Promise Alliance, has announced the availability of grants to nonprofits working in innovative ways to place low-income young adults on a path towards college and career success. The $3 million Fund will award one-year grants up to $250,000 to nonprofit organizations in 10 target U.S. cities: Boston, Chicago, Dallas, Los Angeles, Miami, New York City, Newark, St. Louis, San Francisco and Washington, D.C.
The Fund is part of the Citi Foundation's Pathways to Progress initiative – a three-year, $50 million commitment to give 100,000 low-income youth in the United States the opportunity to develop the workplace skills and leadership experience necessary to compete in a 21st century economy. The Citi Foundation has selected America's Promise, the country's leading alliance of organizations and communities committed to improving the lives of young people, to provide technical assistance and convene grantees to collaborate on the most effective ways to expand youth economic opportunity in their communities.
The Citi Foundation works to promote economic progress and improve the lives of people in low-income communities around the world. The Foundation invests in efforts that increase financial inclusion, catalyze job opportunities for youth, and reimagine approaches to building economically vibrant cities. The Citi Foundation's "More than Philanthropy" approach leverages the enormous expertise of Citi and its people to fulfill its mission and drive thought leadership and innovation.
To learn more, please refer to the following guidelines or contact opportunity@americaspromise.org for information about eligibility or how to apply.
MAR
14
2014
More and more corporate partners and foundations are recognizing the important role that afterschool programs play in helping kids reach higher academic achievement and college readiness, and develop essential skills for the 21st century workplace, particularly among low-income children and families. To help augment the work that is already taking place in afterschool, the New York Life Foundation recently awarded a $4 million, four-year grant to After-School All-Stars. The grant will help After-School All-Stars expand its programming to middle school youth in six cities across the nation.
As part of its broader mission, The New York Life Foundation is committed to educational enhancement by supporting programs that focus on academic achievement for disadvantaged children and youth, and that help children during the critical out-of-school hours. The foundation places a special emphasis on the needs of middle and high school students, which makes its partnership with After-School All-Stars an exemplary collaboration because it will leverage the ongoing work of both organizations.
Afterschool and summer learning programs are ideal places to provide kids with educational opportunities that help them improve academic performance and develop the skills they need to succeed in college and in life. Thanks to the valuable investments of corporate foundations such as the New York Life Foundation, afterschool programs across the nation are more able to provide vital educational opportunities beyond the school day that otherwise may not have existed.