Snacks by Faith Savaiano
DEC
22
2017
As the Afterschool Alliance team wraps up the last of our 2017 to-do items, we reflect back on a year that can only be described as 'eventful'!
News from the Hill
In March, the president proposed complete elimination of the 21st Century Community Learning Centers initiative – the primary source of federal funding support for local school and community based afterschool and summer learning programs. In response, 2017 also saw the largest advocacy push on record by afterschool advocates – with tens of thousands of Americans making the case for continued federal afterschool support. Afterschool allies reached out to Congress with more than 79,400 calls and emails, energized supporters to turn out at town halls in their communities, and prompted more than 1,400 local, state, and national organizations to sign a letter in support of Community Learning Centers.
Thanks to the efforts of dedicated after school advocates, the final appropriations bill for FY2017, passed in early May 2017, increased 21st Century Community Learning Centers funding to $1.192 billion, a $25 million increase over the FY2016 level, and a record amount of funding for the program. The funds mean almost 2 million children in all 50 states will have access to quality, locally-run afterschool and summer learning programs. While funding for FY2018 is still uncertain as the country is operating under a continuing resolution that expires on December 22, 2017, support for Community Learning Centers in Congress remains strong. (Read more about state and federal policy in 2017.)
Growing the field
The Afterschool Alliance also had a productive year training volunteers and advocates who continue to work hard to bring quality afterschool programming to youth all over the country. In 2017, we hosted 38 AmeriCorps VISTA members serving in 18 states across the country in programs that focus on afterschool sustainability, afterschool and summer meals expansion, afterschool STEM expansion, or young men of color mentoring and literacy.
Additionally, we trained 15 new advocates who make up the 2017-2018 Afterschool Ambassador class. We also announced an inaugural class of five Youth Afterschool Ambassadors. The youth ambassadors are working in their local communities to help others understand the value of afterschool and summer learning programs. Each student is supported by an adult mentor who is an alumnus of the Afterschool Ambassadors program and will complete a project in their community advocating for afterschool and summer learning programs. Their year will culminate in April with when they will attend the Afterschool for All Challenge with their ambassador mentor — check the blog in the coming weeks for guest blogs and profiles as our Youth Ambassadors introduce themselves!
Events, projects, and campaigns
Speaking of the Afterschool for All Challenge, this year's June event featured a showcase on the Hill with speakers including Sens. Patty Murray (D-Wash.), Patrick Leahy (D-Vt.), and Lisa Murkowski (R-Alaska), and Reps. Bobby Scott (D-Va.) and Nita Lowey (D-N.Y.). Teams from 45 states and D.C. attended 200 meetings all across the Hill to bring the case for afterschool to the Capitol. And supporters at home kept the phones were ringing off the hook! While we were on Capitol Hill, afterschool supporters made 761 phone calls and sent 3,286 emails to their representatives in Congress.
Our other successful events this year included the third National Afterschool Summit in April, in which we worked with the Schwarzenegger Institute and the After-School All-Stars to host an incredible gathering of sports stars, celebrities, military leaders, education leaders, students and more to voice their collective support for quality afterschool programming.
In October we had a hugely successful Lights On Afterschool included 8,000 registered events across the country. With unprecedented online engagement, thanks to our "My Light's On Afterschool" light bulb challenge and all that posts shared from across the country, #LightsOnAfterschool was trending on both the west and east coasts on October 26.
What's next?
While this year had many successes, we're already looking ahead at the challenges to come. While we expect to again face many of the same obstacles on the Hill in the coming months, we're optimistic that the broad support and passionate advocacy that afterschool programs enjoy will help us fight the battles that may lay ahead. We cannot wait to come back in the New Year ready to continue our mission to bring quality afterschool programs to our nation's youth.
NOV
30
2017
This year we were blown away with the number of Lights On Afterschool 2017 events that celebrated our official Health & Wellness theme through creative, educational activities that got kids active and learning about healthy habits. These events were great examples of everyday work that takes place in afterschool programs across the country, empowering students to be and feel healthier across many aspects of their lives.
There was no shortage of creative Health & Wellness-themed event ideas this year, including:
A climbing competition put on by After-School All Stars New York, which celebrated how health, nutrition, and determination can allow you to succeed in physical endeavors. Water, fruits, and healthy snacks were enjoyed by all at the event!
Healthy cooking demonstrations for the families at the 21st Century Community Learning Center program at Perrymont Elementary in Lynchburg, VA. The event was run in partnership with the Virginia Cooperative Extension, and afterwards there was a "farmers' market" where families could take home the produce and ingredients they saw in in the demonstration.
A "'Fall' into Health & Wellness" event put on by the Boys & Girls Club of Rutherford County in Tennessee, which featured an anti-bullying rally, hula hoop and jump rope competition, zumba, smoothies, and glow-in-the-dark sports games!
Many of these events and programs wouldn't exist without the help of our fantastic Lights On Afterschool Health & Wellness partners. We're deeply appreciative for the work done by Voices for Healthy Kids, the Alliance for a Healthier Generation, Camp Fire USA, the Food Research and Action Center, the National Recreation and Park Association, and all of our other partners who work hard to ensure afterschool is a place where children are active and healthy!
NOV
17
2017
In 1994, a former school teacher in Washington, D.C., began an afterschool soccer program for 15 girls who had little to do after their school days. The teacher, Julie Kennedy, soon realized that the team relationships the girls built on the field translated well to other activities they could pursue during their afterschool time, such as slam poetry and community service. With that, the DC SCORES program was born, and now has been replicated in 12 cities across the United States and Canada.
DC SCORES afterschool programming implements a unique combination of competitive soccer, slam poetry, arts enrichment, and service learning on an alternating year-round schedule. According to the Chief Program Officer, Sean Hinkle, this holistic model combined with a focus on delivering a high-quality experience allows every student to define and achieve their own version of success through the program.
"The different ways that kids can connect with one another, trusted adult mentors, and with the bigger community really sets us apart [with] many different ways for kids to find success," said Hinkle.
OCT
12
2017
With Lights On Afterschool only two weeks away, many programs and coordinators are busy finalizing the creative and fun celebrations that will take place across the country. But while many afterschool providers are experts at planning engaging activities for large groups, all Lights On Afterschool events can stand to benefit from something that they might be less comfortable with: engaging the media. While the task of contacting media and news outlets sounds daunting, taking the time to publicize your Lights On event can be easy and contribute to an even more successful event.
Why should I reach out to my local media outlets?
One benefit of publicizing your Lights On event is obvious: more people will hear about it! Parents, educators, and relevant community figures that consume local media sources will be made aware of your event, which in turn will help drive buzz and boost attendance.
Furthermore, media coverage bolsters the reputation of your event; creating the precedent of a well-documented promotional push will help with event-planning in years to come as you try to attract more community partners and attention. Lights On Afterschool is a great time to build relationships with influential voices in the community; local media definitely count! The connections you make this season can be pivotal players in future initiatives down the line.
OCT
10
2017
Twenty years ago in Charlotte, N.C., a young woman began the first Girls On the Run (GOTR) team as an individual effort. But when the program was covered in Runner's World, a running-focused magazine, the demand for this girls-specific running program exploded. Today, GOTR has more than 200 councils across all 50 states, serving more than 200,000 girls each year.
The program's rapid growth presented the young organization with the challenge and opportunity to develop a more structured curriculum, according to Dr. Heather Pressley, senior vice president of mission advancement.
"The team at headquarters realized that the organic growth was great but it was very fast, [and] we needed to look into the quality and consistency of the program across sites where it was being offered," Pressley said. "We took the original concept of building confidence through running and created an intentional curriculum with measurable physical, social, emotional, and life skills outcomes."
SEP
7
2017
Lights On Afterschool is just seven weeks away, and everyone seems busy and bristling with questions! Are you looking for event ideas? Not sure how to invite your elected officials to your celebration? Need a few tips on what to do after October 26?
Well, we're here to help! Whether this is your first Lights On Afterschool or you've been coordinating celebrations since 2000, we've got resources to make this year's celebration your biggest and best yet.
Need to make the case for a Lights On Afterschool event?
Especially for new programs or programs that haven't participated in Lights On Afterschool before, it can be difficult to explain to parents, media, and community members just what Lights On Afterschool is. If you need top-level points about why Lights on Afterschool is important and the value that hosting an event brings to your community and program, head over to the "Event Planning" overview.
This year, Lights On Afterschool will be an important tool for afterschool advocates when fighting to maintain funding. To learn about the policy and funding challenge afterschool is facing this year and the crucial role your event will play, check out our webinar, "Fight Budget Cuts using Lights On Afterschool."
AUG
11
2017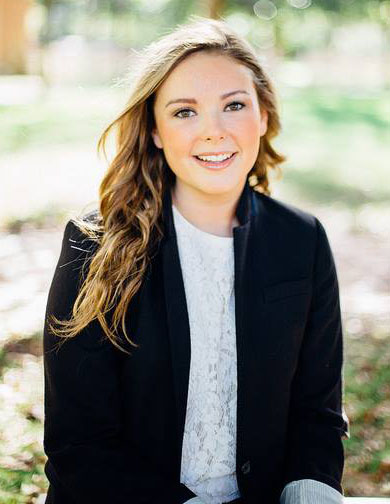 Photo courtesy of Jon Merlino Photography
Hello! I'm Faith Savaiano, the new Communications Associate and the latest team member to be joining the Afterschool Alliance.
I could not be happier to be joining the dedicated and capable team here working to ensure quality and affordable afterschool for all. Growing up in a home with two working parents, the access I had to afterschool programming allowed them to work hard to support my family, while I could learn and grow in a safe environment. I'm looking forward to communicating the incredible value of these programs, supported by the excellent research and policy efforts that are being conducted here on a daily basis.
As a recent graduate of the College of William & Mary in Williamsburg, Virginia, I'm happy to be returning to Washington D.C. after earlier experiences here at U.S. Department of State and public affairs agency, Powell Tate. I'm passionate about supporting public policy efforts that create opportunities for those who are often underserved in our communities. Here at Afterschool Alliance, I'm thrilled to be working toward creating greater opportunity for the most deserving group I can think of—our youth!
In my role, I'll be largely handling the digital media portfolio, meaning that I get to engage with all of you through our site and social platforms. I look forward to connecting with all of you to learn and spread the word about the importance of afterschool in our homes and communities!