Snacks by Faith Savaiano
OCT
12
2017
With Lights On Afterschool only two weeks away, many programs and coordinators are busy finalizing the creative and fun celebrations that will take place across the country. But while many afterschool providers are experts at planning engaging activities for large groups, all Lights On Afterschool events can stand to benefit from something that they might be less comfortable with: engaging the media. While the task of contacting media and news outlets sounds daunting, taking the time to publicize your Lights On event can be easy and contribute to an even more successful event.
Why should I reach out to my local media outlets?
One benefit of publicizing your Lights On event is obvious: more people will hear about it! Parents, educators, and relevant community figures that consume local media sources will be made aware of your event, which in turn will help drive buzz and boost attendance.
Furthermore, media coverage bolsters the reputation of your event; creating the precedent of a well-documented promotional push will help with event-planning in years to come as you try to attract more community partners and attention. Lights On Afterschool is a great time to build relationships with influential voices in the community; local media definitely count! The connections you make this season can be pivotal players in future initiatives down the line.
OCT
10
2017
Twenty years ago in Charlotte, N.C., a young woman began the first Girls On the Run (GOTR) team as an individual effort. But when the program was covered in Runner's World, a running-focused magazine, the demand for this girls-specific running program exploded. Today, GOTR has more than 200 councils across all 50 states, serving more than 200,000 girls each year.
The program's rapid growth presented the young organization with the challenge and opportunity to develop a more structured curriculum, according to Dr. Heather Pressley, senior vice president of mission advancement.
"The team at headquarters realized that the organic growth was great but it was very fast, [and] we needed to look into the quality and consistency of the program across sites where it was being offered," Pressley said. "We took the original concept of building confidence through running and created an intentional curriculum with measurable physical, social, emotional, and life skills outcomes."
SEP
7
2017
Lights On Afterschool is just seven weeks away, and everyone seems busy and bristling with questions! Are you looking for event ideas? Not sure how to invite your elected officials to your celebration? Need a few tips on what to do after October 26?
Well, we're here to help! Whether this is your first Lights On Afterschool or you've been coordinating celebrations since 2000, we've got resources to make this year's celebration your biggest and best yet.
Need to make the case for a Lights On Afterschool event?
Especially for new programs or programs that haven't participated in Lights On Afterschool before, it can be difficult to explain to parents, media, and community members just what Lights On Afterschool is. If you need top-level points about why Lights on Afterschool is important and the value that hosting an event brings to your community and program, head over to the "Event Planning" overview.
This year, Lights On Afterschool will be an important tool for afterschool advocates when fighting to maintain funding. To learn about the policy and funding challenge afterschool is facing this year and the crucial role your event will play, check out our webinar, "Fight Budget Cuts using Lights On Afterschool."
AUG
11
2017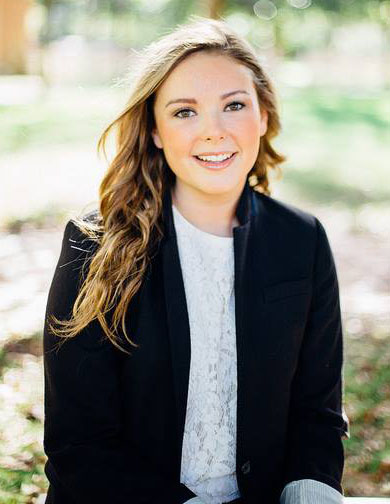 Photo courtesy of Jon Merlino Photography
Hello! I'm Faith Savaiano, the new Communications Associate and the latest team member to be joining the Afterschool Alliance.
I could not be happier to be joining the dedicated and capable team here working to ensure quality and affordable afterschool for all. Growing up in a home with two working parents, the access I had to afterschool programming allowed them to work hard to support my family, while I could learn and grow in a safe environment. I'm looking forward to communicating the incredible value of these programs, supported by the excellent research and policy efforts that are being conducted here on a daily basis.
As a recent graduate of the College of William & Mary in Williamsburg, Virginia, I'm happy to be returning to Washington D.C. after earlier experiences here at U.S. Department of State and public affairs agency, Powell Tate. I'm passionate about supporting public policy efforts that create opportunities for those who are often underserved in our communities. Here at Afterschool Alliance, I'm thrilled to be working toward creating greater opportunity for the most deserving group I can think of—our youth!
In my role, I'll be largely handling the digital media portfolio, meaning that I get to engage with all of you through our site and social platforms. I look forward to connecting with all of you to learn and spread the word about the importance of afterschool in our homes and communities!