Recent Afterschool Snacks
JUN
19
2017
By Thomas Azzarella, director of the Alaska Afterschool Network. This blog was originally published on the Alaska Afterschool Blog on June 6.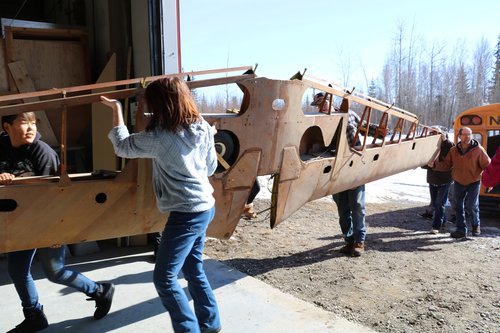 Photo courtesy of Eric Filradi
Nearly two-thirds of Alaska's cities, towns, and villages are accessible only by plane or boat, which makes having a strong aviation workforce critical to having a strong state economy. Qualified and experienced employees in the aviation industry are in high demand throughout the state, especially in rural communities.
The 21st Century Community Learning Center (CCLC) in Nenana is addressing this demand by preparing youth living in rural Alaska for this crucial industry.
Nenana is a small rural town of approximately 400 residents. Nenana City School District is comprised of one K-12 grade school that serves nearly 200 students. Approximately 100 of these students are enrolled in the school's boarding facility, the Student Living Center, for grades 9-12. These students come from villages and towns all over the state, many of which attend school in Nenana because of the limited educational offerings in their home village.
Nenana's Community Learning Centers program expands the school's educational offerings after school by providing tutoring, career-tech programs, and opportunities for building self-confidence and leadership skills. Among these offerings is the school's Aviation Mechanics program, which is preparing high school students for high-paying jobs in Alaska's aviation industry.
MAY
26
2017
By Jodi Grant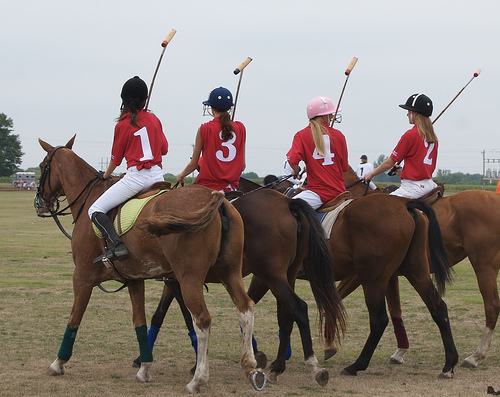 Photo by Pete Markham
Despite a wealth of research showing the importance of afterschool and widespread popularity with parents, students, teachers and community leaders, programs have never been more threatened. This week the president decided to double down on his call to eliminate afterschool funding in his 2018 budget proposal, leaving 1.6 million kids' with no where to go after school. It's a serious matter with implications for Americans across the country. The cut has caught the attention of major national media, local media across the country, and late night comedians and Saturday Night Live.
The Afterschool Alliance isn't exempt from the heightened publicity. On Monday, we had our first mention in The Onion, which wrote a satirical piece on the Secretary of Education's new plan to replace 21st Century Community Learning Centers with afterschool polo programs across the country.
I was flattered to be mentioned, but as in all great satire, the piece contained a lot of truth. If the Secretary of Education did call me, I'd be thrilled to tell her about pretty amazing afterschool programs. I haven't heard of afterschool polo yet, but given the creativity and ingenuity local communities across the nation have developed, I would not be surprised. Afterschool programs keep kids safe, boost student success, and help working families – and quite often, they also blow your mind.