APR
11
2016
By Robert Abare
The Afterschool Alliance is excited to present our first Afterschool Spotlight, a series featuring the stories of children, parents and providers of summer and afterschool programs. Have a story to share? Email Robert Abare at rabare@afterschoolalliance.org.
When Vicky Agapito-Rosas moved to her home of Northfield, Minnesota, 15 years ago, she was confronted by something every native Minnesotan had already learned to accept: a cold winter spent (mostly) indoors. But Vicky was troubled by the lack of activities and resources available to her third-grade daughter, Dalilah, during the cold winter months.
"Other communities have malls or neighborhood centers where kids can gather after school," Vicky explained, "but Northfield had nothing like that."
Vicky Agapito-Rosas and her daughter, Delilah
Vicky decided to take action. She and a group of neighborhood parents who faced similar circumstances came together and approached the leaders of the Northfield Public Schools to find ways to keep kids engaged, learning, and active beyond standard school time hours. The group's enthusiasm was met with equal interest by the public school leadership, and plans took shape for the Greenvale Park Community School, an initiative at Greenvale Park Elementary that offers a wide range of out-of-school time programming for students, parents, their families and the entire community.
Finally, a grant from 21st Century Community Learning Centers in August 2014 turned the Greenvale Park Community School into a reality.
Now, Dalilah rides a complimentary bus to and from the Community School on weekday mornings, afternoons and evenings. A world of activities are now available for her to explore, including cooking classes, creative craft projects, tutoring for her homework, photography, and much more. "If there weren't a Community School, I would just be home watching TV," Dalilah said.
The Greenvale Park Community School has earned praise from a number of people involved with the project, including Superintendent of Northfield Public Schools Dr. Chris Richardson. "I am so impressed with the efforts of Greenvale Park and Community Services staff to collaborate with individuals and community groups to design and provide the broad range of programs and services for the students, siblings and parents of the Greenvale Park Community School," he said.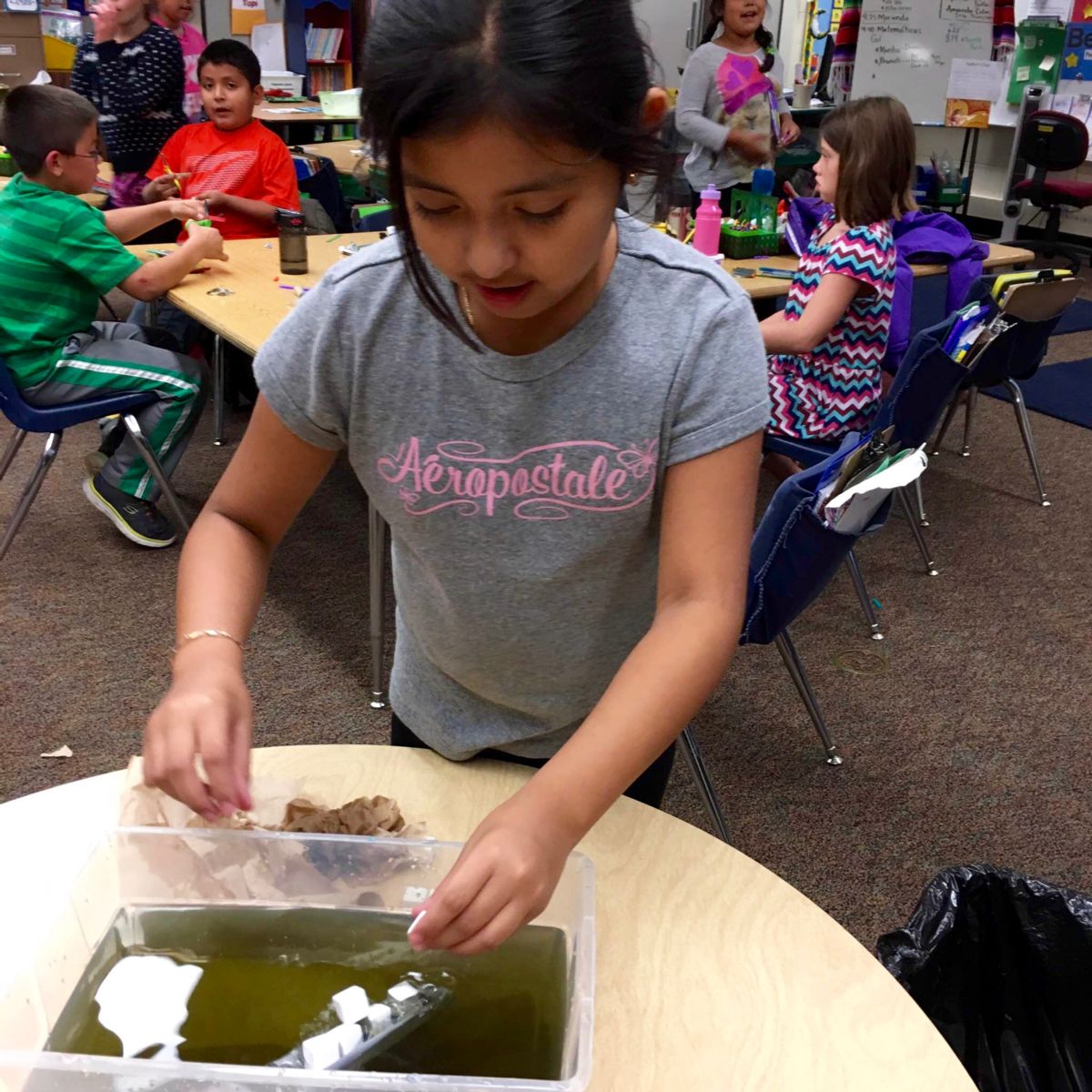 Dr. Richardson added, "The positive energy that surrounds this program since it began has allowed the Greenvale Park Community School to exceed initial expectations and position itself for continued growth in participation and activities."
Diane Torbenson, an instructional coach at Greenvale Park Elementary School involved in the Community School initiative, also praised the program's results. "The exercise classes, clubs, homework help, and special presentations at the Community School all motivate and inspire these students and their parents to reach beyond their current circumstances."
Indeed, the Greenvale Park Community School has generated an impressive impact on the local community. Over 400 students and 600 parents participate in the Community School's programming. Most importantly, 81 percent of students frequently attending the Community School have improved their academic performance.
"This space has allowed our kids to become more active, rather than playing on their tablets or watching the television," said Vicky Agapito-Rosas. Without Vicky's initial desire to open doors for her daughter and willingness to engage with local organizations, the benefits of the Community School would perhaps have never reached the families of Northfield.
For Vicky, the consensus is clear: "The Community School is the best thing that has happened in Northfield for our kids."