MAY
19
2016
By Robert Abare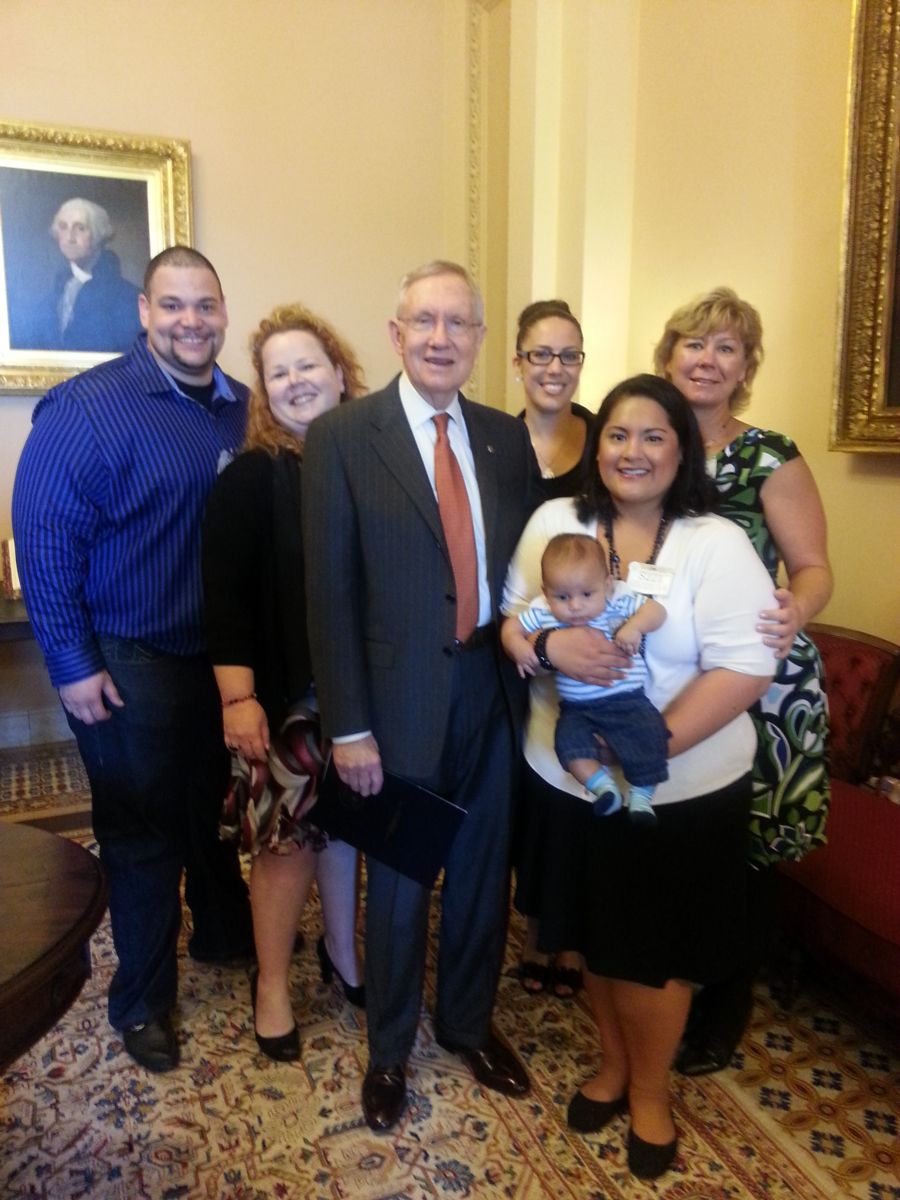 Participants from 2014's Afterschool for All Challenge meet with Senate Minority Leader Harry Reid of Nevada.
Next Tuesday, May 24, more than 150 afterschool advocates from across the country will descend on Capitol Hill for the 2016 Afterschool for All Challenge. This year's Challenge participants will build support for afterschool among national legislators at a critical time, as Congress prepares to determine funding levels for the only federal funding source for afterschool programs, the 21st Century Community Learning Centers inititative.
Here's what we have planned for this year's Challenge:
More than 150 participants from 37 states
Hundreds of meetings with Congressional offices
A number of insightful workshops on the latest in afterschool, including:
Join the excitement! Take the Virtual Challenge
You can play a major role in boosting the voice of advocates visiting Congress by taking the Virtual Afterschool for All Challenge in your community.
Right now, you can help the most by sending a message to your representatives, asking them to increase funding levels for 21st CCLC by $133 million for FY2017, bringing the total to $1.3 billion and allowing 140,000 additional children to access afterschool, before-school and summer learning programs.
In just a single click, you can add your voice to our Thunderclap, which sends a syncronized blast of messages supporting afterschool on social media. If you're seeking a deeper way to get involved—and a lasting impact for your community—learn about setting up a site visit to your program.