JUL
12
2017
By Rachel Gwaltney, Director of Policy and Partnerships at the National Summer Learning Association. Rachel leads development and implementation of services, projects and partnerships that strengthen summer learning policy and build capacity of state and national leaders and organizations.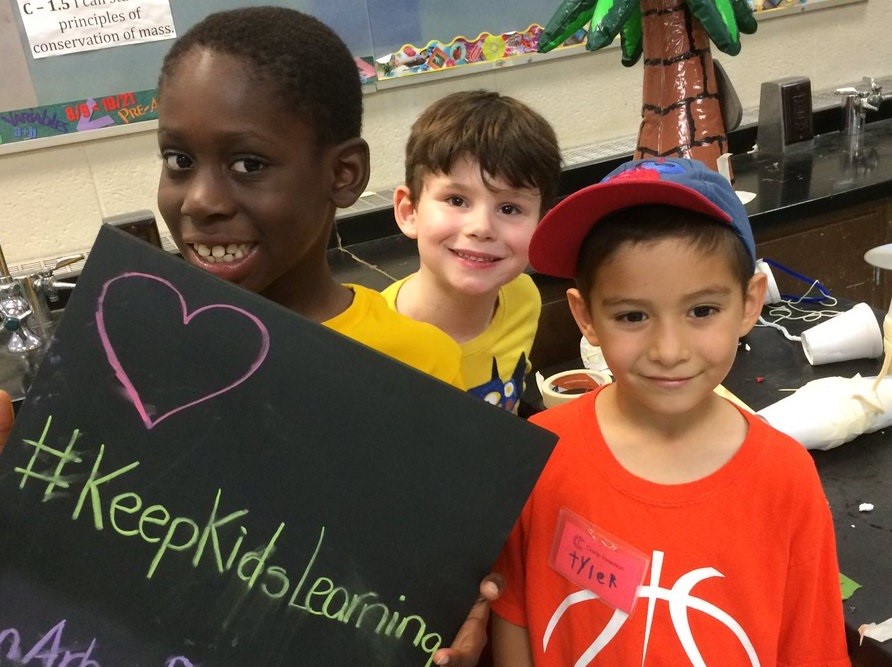 Ann Arbor Rec & Ed celebrating National Summer Learning Day 2016
"Summer learning is a well-documented solution to supporting the academic and social growth of all students, yet, it remains an under-resourced strategy for closing the achievement gap in our country."
-NSLA's Founder and CEO, Matthew Boulay, Ph.D.
The National Summer Learning Association (NSLA) and a network of youth advocates recently came together to raise awareness about the importance of summer learning experiences, advocating for greater resources for local summer programming on Capitol Hill.
26 meetings with staff from offices representing ten states marked a productive Hill Day. Congressional staff from offices on both sides of the aisle reaffirmed the value of summer and afterschool programs and said they would work to maintain funding for the 21st Century Community Learning Center (21CCLC) program.
Tomorrow is National Summer Learning Day and we're counting on you to lift your voices to keep kids learning, safe and healthy! Here are three ways you can help:
20 million families want and need more afterschool and summer learning opportunities. For every child in a program, two are waiting to get in. Eliminating Community Learning Centers funding would mean closing more than 10,000 summer and afterschool programs, hurting families and children in every part of the country. Tell Congress to protect funding for summer and afterschool programs.
Register your summer learning event or program to the National Summer Learning Day events calendar. The events calendar is a valuable resource for families and shows summer learning opportunities all across the nation.
Celebrate National Summer Learning Day with us on social media! Join our Thunderclap and share your own summer learning resources using #KeepKidsLearning! You can follow us on Twitter @summerlearning and on Facebook @SmarterSummers.
Check out NSLA's website at summerlearning.org for a wide variety of summer learning resources for elected officials, communities, families and students.