DEC
2
2013
By Sarah Watson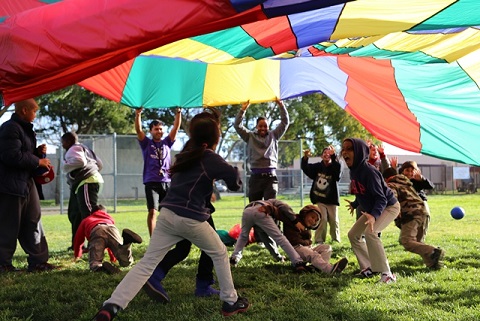 Local housing authorities represent ideal partners for community-based afterschool providers. Often, housing authorities can provide on-site facilities for afterschool programs, while community-based afterschool providers can offer trained staff and curriculum. A Boys & Girls Club and housing authority in Southern California recently entered into a partnership that continues to reap rewards for the local community.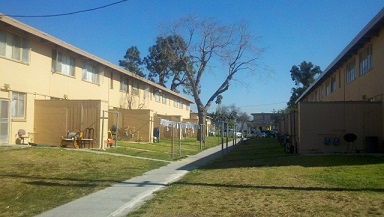 The Boys & Girls Clubs of Santa Monica (BGCSM) has created a sustainable partnership model intended to strengthen communities and meet the needs of local students. In 2011, the Housing Authority of the City of Los Angeles (HACLA) reached out to BGCSM to gauge their interest in taking over out-of-school-time programming at a public housing community—Mar Vista Gardens (MVG)—when a lack of sustainable funding meant that the City of Los Angeles Department of Recreation and Parks and HACLA could no longer offer programming to resident families. MVG is the third-largest public housing site in the city of Los Angeles and struggles with high crime and poverty rates. The community includes more than 600 students who, before BGCSM's arrival, did not have access to engaging learning opportunities in the hours after school.
According to Aaron Young, president of BGCSM, the partnership with HACLA and MVG appeared to offer an exciting new opportunity for the club, but BGCSM needed to ask the following questions before accepting HACLA's proposal:
Does the proposed partnership fit BGCSM's mission?
Can BGCSM afford to undertake this partnership?
Does BGCSM currently have the necessary resources? If no, where could they obtain them?
Do the families in the MVG community even want a Boys & Girls Club?
After reaching out to youth, parents and residents in the MVG community, in addition to extensive discussions with HACLA, BGCSM decided to move forward. One BGCSM board member had previously expressed interest in opening a new afterschool site in an underserved area, and after a tour of the MVG facility he was ready to make a significant commitment toward launching the partnership. BGCSM then managed to leverage that initial private support and secure additional foundation, government and HACLA funding to sustain the new venture.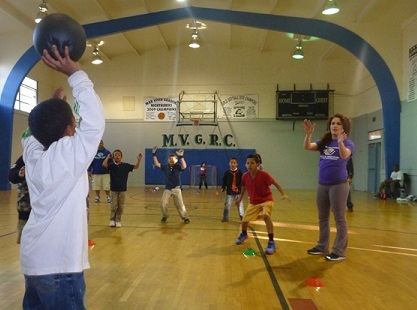 Two of the greatest challenges facing this new partnership included the presence of gangs and some initial apprehension felt by MVG residents. In response, BGCSM redoubled their community outreach efforts and engaged in listening to residents' concerns without judgment. States Young, "we sat down with the gangs, and with mothers, children and other local service providers to discover what was working for them and what wasn't, what hours of operation would fit their lifestyles, and their hopes and dreams for the community."
Nearly one year after the new facility at MVG opened its doors, BGCSM's outreach efforts have paid off. More than 500 young people have registered as members at the program, and the spirit of community has blossomed. Many ingredients went into the success of the MVG public-private partnership, with the most important elements being:
The Right Partners: HACLA and the Community Corporation of Santa Monica (CCSM), a nonprofit, community-based corporation that owns and manages affordable housing, were the perfect partners for building a sustainable model. Each party brought unique skills and resources to the table that, when combined, created a working whole.
The Right Executive Director: BGCSM conducted a nationwide search for an executive director to lead the MVG branch. The individual chosen came from a Boys & Girls Club in Boston and has the confidence and ability to deal with all of MVG's different constituencies, including its gang members. She then hired staff from within the MVG community and set club hours that work for children, families and residents.
The Right Facility: The MVG building was the appropriate size and has excellent amenities, including two baseball fields. In addition, the building has an ideal location within walking distance of two elementary schools, a middle school and a high school.
The Right Preparation: A large part of building a sustainable model was doing the necessary research and then laying the groundwork, including getting buy-in from both the public and private sectors. It is essential to forge relationships with city officials, school districts and other local youth-serving agencies and then strategically position the new program as filling a resource gap.
Do these factors mirror the traits of your program's own successful partnerships? Share your experience partnering with housing authorities in the comments section below.