FEB
11
2016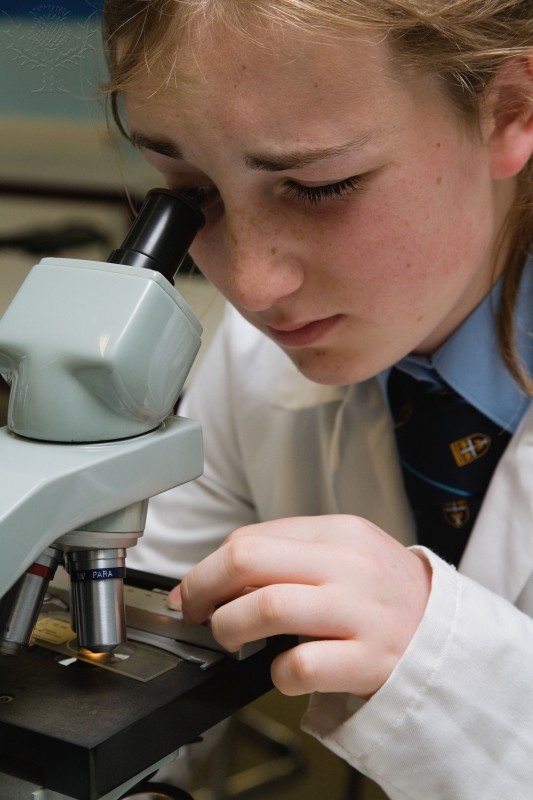 Another year, another budget. But this time, a final budget request from this President. So let's break it down and see how STEM education, and specifically STEM education in afterschool, fares in this budget request.
Just like last year, the overall request for STEM education across the federal science mission agencies is $3 billion. This includes everything from K-12 to graduate education. For more details, you can see the STEM education fact sheet from the White House.
The National Science Foundation's (NSF) Education and Human Resources Directorate, which funds most of the STEM education programs at NSF, will receive an 8.3% increase to $952.86M. Of this, the one dedicated funding stream that targets informal science education and is used to fund afterschool STEM programming—the Advancing Informal STEM Education (AISL) program—will receive $62.5M, which is level-funded from the FY2016 estimate. The budget proposal would continue the AISL focus on supporting research projects that utilize informal learning environments in novel ways to engage students from groups traditionally underrepresented in STEM. Another program that is often used to provide afterschool STEM programs is the Innovative Technology Experiences for Students and Teachers (ITEST) program, which is funded by H-1B visa fees. This program is also level-funded at $25M. NSF is also committing $120M over five years in the new Computer Science for All initiative to enable rigorous and engaging computer science (CS) education in schools all across the country. It is as yet unclear if any of this funding can be utilized by afterschool programs although the U.S. Department of Education's 21st Century Community Learning Centers Program will work with NSF to increase awareness of high-quality CS resources for afterschool programs.
NASA will receive $100M for the Office of Education, down from the $115M requested in FY2016—this continues the trend of steadily declining funds for this office. With these funds, the Office of Education will work to support the federal strategic plan on STEM education and collaborate with other agencies. The Science Mission Directorate at NASA will also receive $25M for education to support programming that brings NASA's science content to students and the public.
The National Institutes of Health (NIH) will receive $17M for the Science Education Partnership Award (SEPA), which is intended to leverage the knowledge and expertise of the biomedical community to support K-12 education. It is nice to see this funding made available, as this funding stream was cancelled a few years ago and active advocacy from many members of the STEM education community brought this back to life. Note that Science Club, our STEM Impact award winner in 2013, was started and supported with funding from this grant.
The Environmental Protection Agency (EPA) will receive $4M for its environmental education grants, which have been accessed by afterschool programs in the past. The Corporation for National Service (CNCS) will also continue to support STEM education through its work in placing AmeriCorps VISTA volunteers with various afterschool STEM education groups and will expand its efforts in FY2017 around the CS for all initiative.
Finally, what is happening with the U.S. Department of Education's commitment and funding for STEM education? You can see our recent blog about the budget request and what it means from an afterschool and summer program perspective. But as we wrote a couple of months ago, in our blog about STEM when ESSA was reauthorized, the only STEM specific program at the Department of Education, the Math and Science partnership program, was eliminated and this budget request reflects that. There is however a request for $10M for a new program, the STEM Master Teacher Corps.
The budget also requests $500 million for a new program, the Student Support and Academic Enrichment Grants in Title IV of ESSA. This new program would provide formula grant directly to districts to assist in delivering a well-rounded education to their students through a range of locally determined activities, including support for STEM education, the arts, student-support services, and effective use of educational technology in schools. The Administration has instead proposed that these funds be awarded to districts through state-level competitions. The Department is also planning to release guidance to states, districts and the broader education sector this year on funding opportunities for STEM and CS.
I want to end by noting that the Administration's FY 2017 budget characterizes a number of new initiatives as being funded through "mandatory spending." This means that this funding has to be approved through new legislation rather than the regular appropriations process and the additional funding required for these purposes would have to be offset through revenue enhancements such as taxes, fees, cost reductions, and other levies proposed elsewhere in the budget. It is unclear that this can happen in this Congress. I have not split out the numbers above regarding what is characterized as discretionary funding and mandatory funding, but instead presented the total. Stay tuned for more excitement around the budget in an already exciting political year!