MAY
26
2017
By Jodi Grant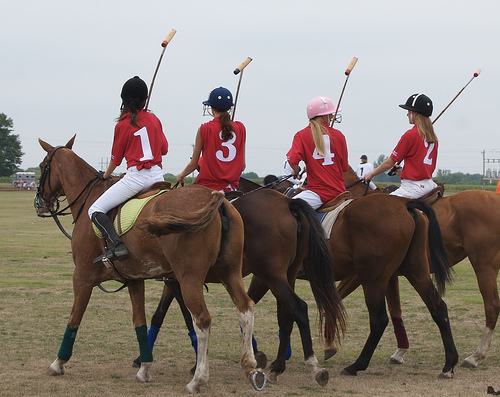 Photo by Pete Markham
Despite a wealth of research showing the importance of afterschool and widespread popularity with parents, students, teachers and community leaders, programs have never been more threatened. This week the president decided to double down on his call to eliminate afterschool funding in his 2018 budget proposal, leaving 1.6 million kids' with no where to go after school. It's a serious matter with implications for Americans across the country. The cut has caught the attention of major national media, local media across the country, and late night comedians and Saturday Night Live.
The Afterschool Alliance isn't exempt from the heightened publicity. On Monday, we had our first mention in The Onion, which wrote a satirical piece on the Secretary of Education's new plan to replace 21st Century Community Learning Centers with afterschool polo programs across the country.
I was flattered to be mentioned, but as in all great satire, the piece contained a lot of truth. If the Secretary of Education did call me, I'd be thrilled to tell her about pretty amazing afterschool programs. I haven't heard of afterschool polo yet, but given the creativity and ingenuity local communities across the nation have developed, I would not be surprised. Afterschool programs keep kids safe, boost student success, and help working families – and quite often, they also blow your mind.
Here's just a few of many programs expanding the worlds of kids in communities across the country:
Afterschool presents a locally-driven solution to close the opportunity gap between children from low- and high-income families – that's why it's so important to preserve federal funding for afterschool. When students participate in quality afterschool programs, they attend school more often, perform better in class, and are more likely to graduate. Fun, engaging, hands-on activities excite kids about learning and cultivate the problem solving, teamwork, and communication skills essential to succeed, whether they are learning to code, manning an underwater vehicle or even playing polo.