MAY
24
2017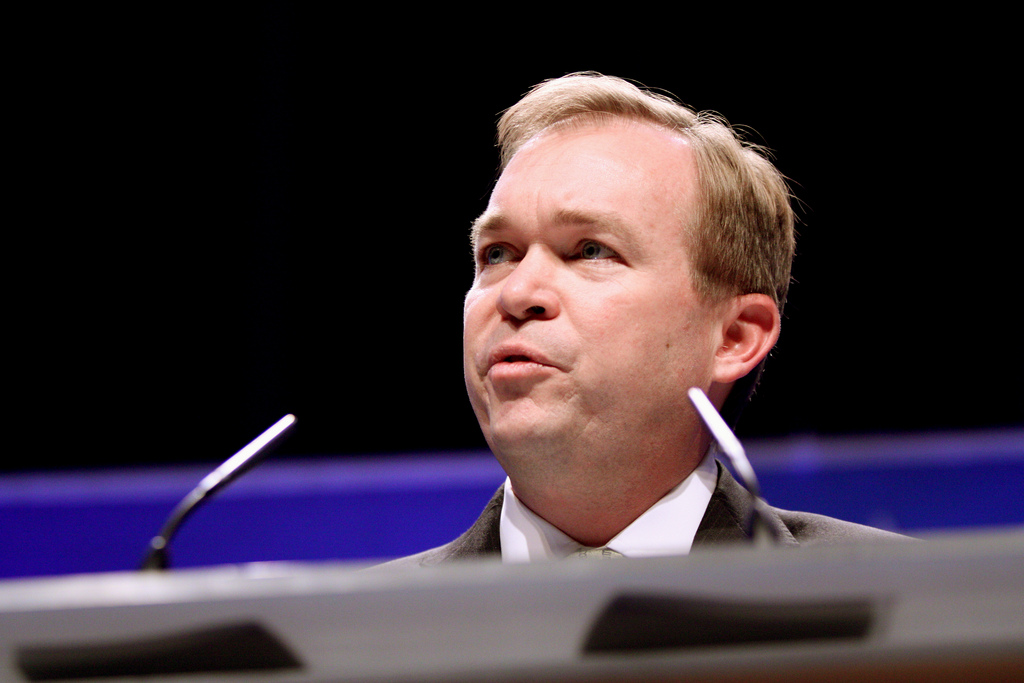 Photo of Mick Mulvaney by Gage Skidmore
Yesterday, Office of Management and Budget (OMB) Director Mick Mulvaney released the Trump administration's fiscal year 2018 full budget proposal, following up on the "skinny budget" outline released in March. The full budget represents the president's vision for how Congress should spend federal funds for the upcoming fiscal year that begins October 1, 2017 (FY18).
Consistent with the skinny budget released in March, the full budget proposal proposes the elimination of the 21st Century Community Learning Centers (21st CCLC) initiative, which funds local afterschool programs in all 50 states. That proposal, which would devastate the 1.6 million children and families, comes in stark contrast to the strong support for afterschool recently displayed in Congress in the passage of the bipartisan FY17 omnibus spending bill last month, which included a $25 million increase to Community Learning Centers.
A budget opposed to research
The budget proposal, titled A New Foundation for American Greatness, attempts to justify the proposed elimination of Community Learning Centers by claiming that a lack of evidence exists that links the program to increased student achievement. In fact, over a decade of data and evaluations provide compelling evidence that Community Learning Center afterschool programs do in fact yield positive outcomes for participating children.
The Community Learning Centers initiative was reauthorized in December 2015 in an overwhelmingly bipartisan vote as part of the Every Student Succeeds Act (ESSA) and saw its funding increased in the 2016 bipartisan omnibus spending bill. However, even with this strong support across party lines and a wealth of research to the contrary, the administration continues to maintain that the Community Learning Centers program is ineffective. The only evidence the administration uses to back its claim is hand-selected data that ignores more than a decade of evidence from numerous researchers showing that afterschool works.
In fact, the Department of Education's most recent report on Community Learning Centers finds that half of the students regularly participating in Community Learning Center programs improved their math and reading grades, two-thirds improved their homework and class participation, and more than half improved their classroom behavior. One out of four students moved from "not proficient" to "proficient" or better in both math and reading test scores. Considering that Community Learning Centers programs work with some of the most disadvantaged children and youth, many of whom would otherwise be unsupervised after school, we should be celebrating these victories.
Who will be hurt?
In addition to the elimination of Community Learning Centers, the president's full budget proposal slashes funding for dozens of programs that are vital for children and families.*
Child Care and Development Block Grant (CCDBG): While the budget lists a $5 million increase, it uses the FY17 Continuing Resolution as the baseline rather than the FY17 Omnibus level for CCDBG. As a result, what seems like a modest increase over FY17 is actually a $99 million cut from $2.896 down to $2.761 billion.
Corporation for National and Community Service (CNCS): Funding is set at $32 million, down from $736 million, with AmeriCorps VISTA funded at only $5 million (down from 90 million in 2016) and State and Local AmeriCorps funded at $2 million down from $388 million in 2016).
Full Service Community Schools: The 2018 budget will eliminate funding for this program, which was formerly funded under the "Fund for the Improvement of Education" (FIE).
Title I: The budget allocates $15.156 billion, not including the $1 billion allocation for the Title I choice program. This is close to the $16.143 billion in FY2017, but constricts funds for the new choice program.
Title IV Part A Student Support Academic Enrichment Grants: This grant will be eliminated, down from $400 million in 2017.
Youth Mentoring Initiative: The budget allocates $52 million for mentoring, down from $80 million in 2017.
Perkins/Career Technical Education: The $1.29 million total is a cut from $1.72 million in FY2016 and includes the elimination of $2 million for performance partnership pilots.
Additional cuts to the National Science Foundation and NASA will also affect educational programming.
The Children's Health Insurance Program (CHIP): This program will be slashed by roughly 20 percent.
Next steps
The president's budget request now goes to Congress, where budget and appropriations deliberations for FY18 are underway.
From both sides of the aisle, the congressional response to the budget has been negative to tepid. Congressional champions of afterschool like Reps. Lou Barletta (R-Pa.), David Cicilline (D-R.I.), Dan Kildee (D-Mich.), Rosa DeLauro (D-Conn.), and Nita Lowey (D-N.Y.), and Sens. Lisa Murkowski (R-Alaska) and Franken (D-Minn.) and many more have been making the case for continued support of Community Learning Center funding.
Secretary of Education Betsy DeVos is expected to testify in support of the president's education budget tomorrow before the House Labor, Education, HHS Appropriations Subcommittee.
What could the elimination of federal afterschool funding mean for families nationwide? Check this interactive map to see how many thousands of children are currently served by Community Learning Centers in your state—and would be left without an afterschool program if the president's budget proposal is enacted.
What can afterschool supporters do?
The response from the afterschool field and the public to the proposed elimination of Community Learning Centers has been loud and swift. In the two months following the release of the skinny budget, advocates have sent nearly 59,000 emails to Congress in support of Community Learning Centers. National media outlets from the Washington Post and CNN to Time magazine and ABC News have covered the proposed cut to afterschool funding. Local media from Utah, Alabama, Wyoming and more have shared the overwhelming evidence that afterschool programs support students.
To make sure our allies in Congress stand strong for afterschool funding, we need to continue to tell them loud and clear: Americans support afterschool and summer learning programs! Add your voice and take action now, and join us on June 7 for a national call-in day to send a clear message of support for afterschool funding for 2018 and for years to come.
*This data is based on a preliminary look at the budget.