FEB
19
2016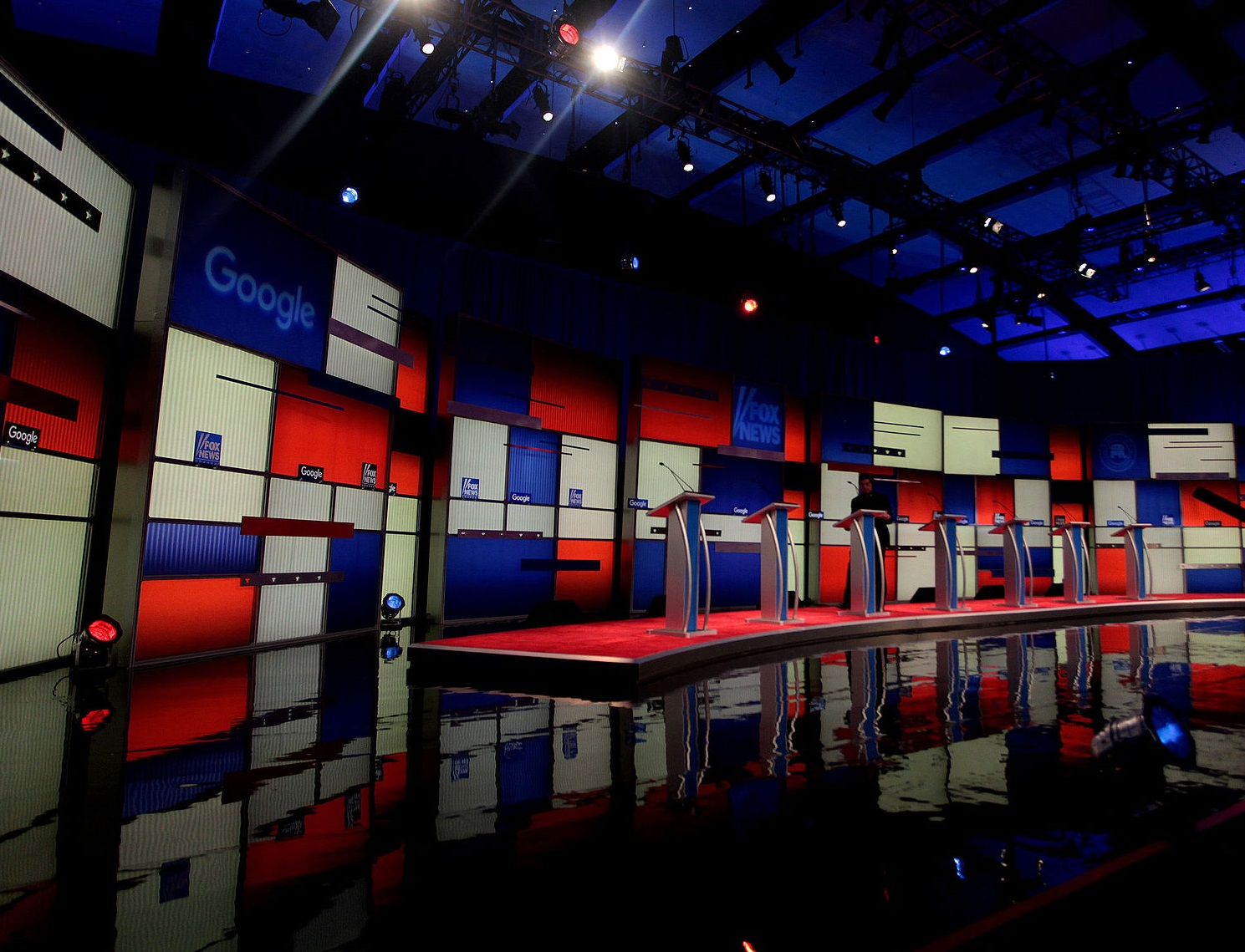 Photo by Gary Skidmore
Primary season is heating up, and the number of presidential candidates in the field is whittling down. The Democratic field has been reduced from six early season candidates to two candidates today, Clinton and Sanders. And the Republican field, which started with a much larger contingent of 17 declared candidates, now has just six remaining: Bush, Carson, Cruz, Kasich, Rubio and Trump. Super Tuesday on March 1st, when 14 states will cast primary votes, is right around the corner.
Election season is time for the public to compare and contrast candidates' views and priorities on issues of governance, but sometimes important issues—such as children's issues—get left out of the national dialogue, and it is the work of an engaged public to raise them to prominence.
Children's issues are a proven national priority. In an Iowa poll conducted in 2015, 77 percent of residents surveyed felt improving the health, education and wellbeing of children should be a high priority for the next president to address. Additionally, over 50 percent of those surveyed felt dissatisfied with the opportunities provided to the next generation of Americans to live better than their parents.
In a January 2016 National Gallup poll on all issues in the election, supporters of both parties placed the same four priorities in the top slots for national attention: terrorism and national security, the economy, employment and jobs, and healthcare and the Affordable Care Act. However, a full 67 percent of Republicans and 90 percent of Democrats rated education as above average importance.
Yet despite this interest in children's issues among the electorate, the conversation on education in debates and town halls, if mentioned at all, has been narrowly focused on issues like free college tuition.
A few organizations are trying to collect information on candidates' support for children's issues to help inform the public. Every Child Matters, a non-profit organization focused on families and youth, created a Digital Dialogue, which collects quotes of what candidates have been saying around children's issues. In a similar manner, the website, On The Issues, allows you to click on a candidate and on a topic area (such as "Education" or "Families and Children") to learn what a candidate has said. Additionally, issue pages on each candidate's websites (linked above) can offer some information on how a candidate views issues of education, children and families.
But for those of us engaged with children's issues on a daily basis, we know the current conversation is not nearly loud or substantial enough. From health care to jobs and the economy, the manner in which we care for our children and families is an essential piece in the puzzle to prepare our nation for a bright future.
"...many of the solutions that benefit children and families are already strongly supported by years of evidence and research, awaiting only resources and attention."
Moreover, unlike the inevitable uncertainly surrounding issues such as international security or economic development, many of the solutions that benefit children and families are already strongly supported by years of evidence and research, awaiting only resources and attention. For example research shows afterschool programs can give students access to introductions to job opportunities, the social skills that employers covet, opportunities for physical activity, and nutritious meals. And these programs can give working parents piece of mind and save billions of dollars in costs incurred when parents don't have reliable places for their children during out of school time.
Primary season is the perfect time to raise awareness—and you can help. During this election season, get children's issues into the dialogue. Register to vote, write to the candidates, or build a coalition of groups in your community around these issues. Write letters to the editors of newspapers, call radio stations, and attend town hall meetings. Let candidates know that you are active and watching to make sure they prioritize children's issues in this campaign. Everyone has a voice.
Together, we can help ensure that the final candidates to emerges from the primaries (and whomever is elected President) will will bear a commitment to a platform that puts our children first.