OCT
30
2015
By Robert Abare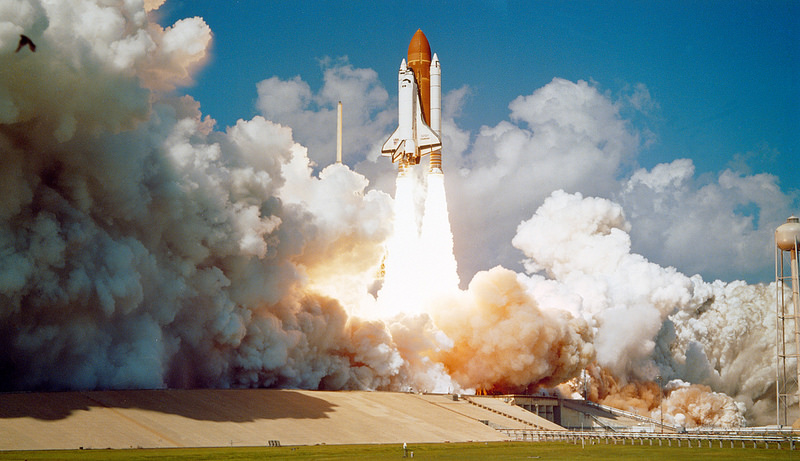 As an organization that depends on legions of agile thinkers to explore and study our universe, NASA is deeply invested in encouraging robust education in science, technology, engineering and math (STEM). That's why NASA's Office of Education is leading an effort to support STEM education programs through an exciting new grant opportunity.
This opportunity, the "2015 Competitive Program for Science Museums, Planetariums and NASA Visitors Centers Plus Other Opportunities" (CP4SMPVC+)—try to pronounce that acronym!—aims to support ambitious STEM learning initiatives, typically spanning multiple years, and which can take root at a variety of educational institutions and youth-serving organizations. The program particularly seeks to reward projects that integrate NASA's cutting edge research and development activities into curriculum development, teacher preparation, effective teaching practices, out of school activities and educational technology.
Interested in submitting a proposal? Here are some introductory facts you should know, but remember to read through the official grant description to make sure your organization or proposal meets all requirements.
What can I propose?
To study an example of a previously successful proposal, take a look at Girlstart's project "Informal STEM Education for Girls" (located on page five of the linked document). With support from CP4SMPVC+, Girlstart implemented a new, NASA-rich STEM curriculum for its Girlstart Summer Camp program and Girlstart After School program, which seek to engage young women and their families in STEM learning and career opportunities.
How many and what size are the awards?
NASA may select up to forty proposals for award. Depending on project classification, award amounts range from a minimum of $300,000 to a maximum of $1,250,000. Historically, proposed projects have lasted 2-5 years.
When is the application deadline?
Proposals are due Dec. 7, 2015, through the NASA Solicitation and Proposal Integrated Review and Evaluation System (NSPIRES). NASA also encourages applicants to submit a Notice of Intent to apply (NOI) to NSPIRES as soon as possible, prior to the submission deadline on Dec. 7.
Will NASA give me feedback prior to submitting?
NASA does not critique NOIs or proposal ideas. If you have more questions about submitting a proposal, however, feel free to read through the CP4SMPVC+ Frequently Asked Questions (FAQ) document, or explore NSPIRE's extensive FAQ page.
What else do I need to get started?
In addition to reading the full grant description, proposers are responsible for understanding and complying with the NASA Grant and Cooperative Agreement Manual.
If you're interested in bringing space science to your kids in the meantime, check out NASA Education's website for curriculum resources and ongoing professional development opportunities for out-of-school time educators.
You can continue to become a more effective advocate for STEM in afterschool by exploring the resources available in our new website, Afterschool STEM Hub. Then, bolster your case for STEM learning in afterschool with the data from our special report, Full STEM Ahead: Afterschool Programs Step Up as Key Partners in STEM Education.