APR
19
2016
By Robert Abare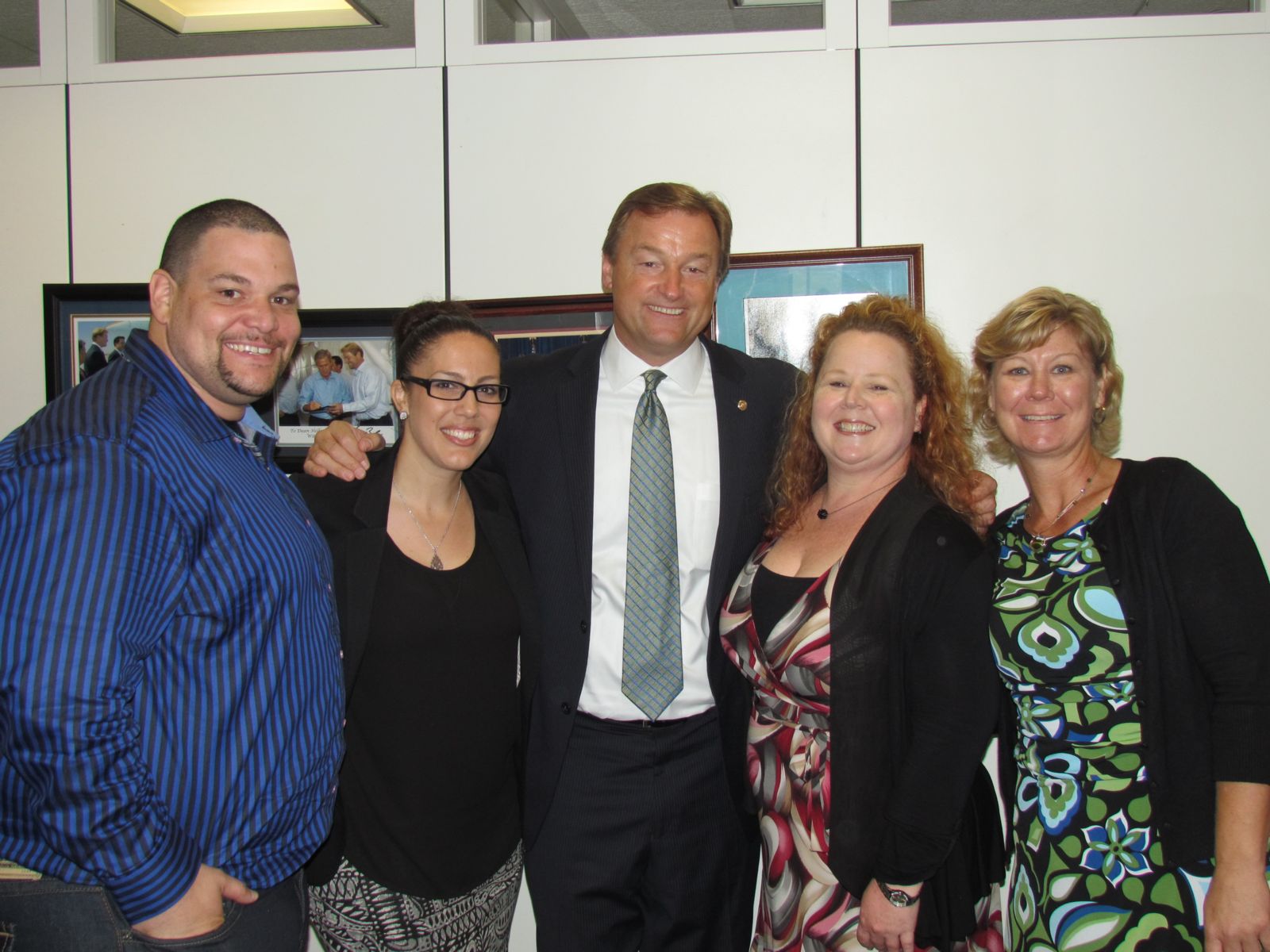 Participants of 2014's
Afterschool for All Challenge
meet with Senator Dean Heller of Nevada
On Tuesday, May 24, more than 250 afterschool advocates will arrive in Washington, D.C. for the Afterschool for All Challenge, meeting with their representatives in Congress to show them why afterschool programs deserve their support. This year, you too can cultivate powerful afterschool allies closer to home by taking the Afterschool for All Virtual Challenge.
The most powerful way to participate is to invite a local policy maker and their staff to visit your afterschool program. Site visits can reveal to policy makers the many benefits your program provides to the community—and can convince them to help protect and strengthen your program in the face of obstacles to funding and resources.
You can start planning your site visit today with these tips for a successful visit. Our Virtual Challenge hub offers all the resources you need to plan a successful visit, from do's and don'ts to a sample invitation.
If you're ready to attract valuable attention to your upcoming site visit, or if you simply want to build community support for your program, engaging the media is another great way to join the Virtual Challenge. Proven messages about the power of afterschool programs can raise awareness about your program's impact and even attract funders or other community allies, and our resources make it easy to deploy them.
The more people paying attention to the accomplishments of your program, the better!
To that end, the simplest way to participate in the Virtual Challenge is to join the conversation online. Visit our Action Center to send a message to your representative in Congress, as appropriators will soon start deliberating funding levels for the 21st Century Community Learning Centers initiative this spring.
You can also join our Thunderclap to help us send a synchronized blast of messages in support of afterschool and summer learning programs on Challenge day, May 24! To reinforce all your social media efforts for the Virtual Challenge, check out this new social media kit to make sure you are sending the most effective messages to the largest audiences possible.
May 24 is just around the corner—start your Virtual Challenge today to make a unified stand for afterschool and summer learning programs across America!