OCT
20
2015
By Robert Abare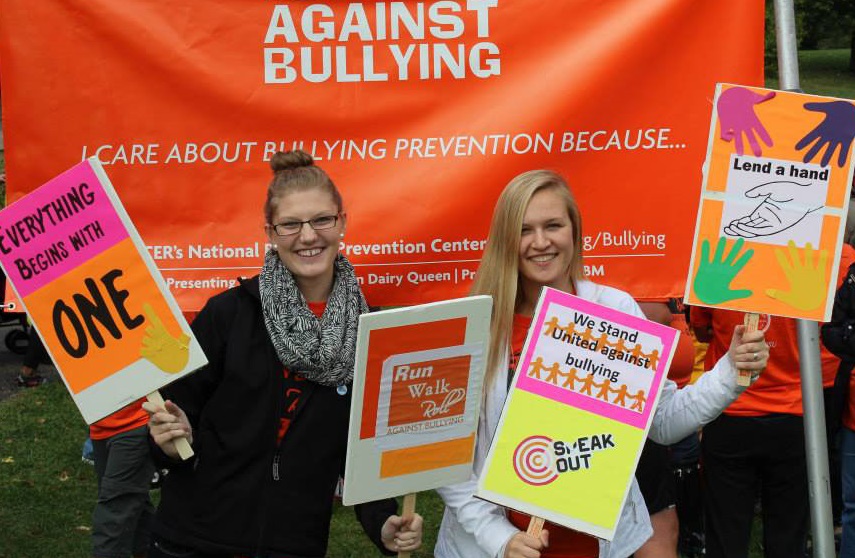 According to the National Center for Education Statistics, more than 20 percent of students aged 12 to 18 report being bullied in school settings during the school year. After school time is particularly vulnerable to bullying behavior, as cell phones start emerging from kids' pockets and rumors can easily spread. You can take steps to ensure your afterschool environment is bully-free by participating in National Bullying Prevention Month this October. There are a number of resources you can explore to learn more about bullying and how to build a safe and inclusive environment after school.
Launched in 2006 by Parent Advocacy Coalition for Educational Rights (PACER), National Bullying Prevention Month unites communities nationwide to raise awareness of bullying and bullying prevention tactics. You can participate in this year's theme, "The End of Bullying Begins with Me," through PACER's website: sign the campaign petition, register your school or organization as a Champion Against Bullying, or start conversations in your community about the importance of bullying prevention.
You can also stay ahead of bullying by watching a recent anti-bullying webinar cohosted by the Afterschool Alliance and the Department of Health and Human Services' Health Resources and Services Administration (HRSA). The webinar recording features lessons from experts like Erin Reiney, Director of the Injury and Violence Prevention Division of Child, Adolescent and Family Health at HRSA's Maternal and Child Health Bureau. The webinar also walks through anti-bullying community training resources made available by StopBullying.gov.
In 2011, The Afterschool Alliance investigated afterschool's critical role in bullying prevention through an issue brief published in partnership with MetLife Foundation. Titled "Afterschool: A Strategy for Addressing and Preventing Middle School Bullying," the brief explains how afterschool programs that provide access to understanding adults in comfortable, out-of-school time settings allow kids to feel confident and safe while preparing them to deal with bullies.
Don't delay in joining National Bullying Prevention Month this October—and in continuing the movement against bullying year-round.