JAN
21
2016
By Erin Murphy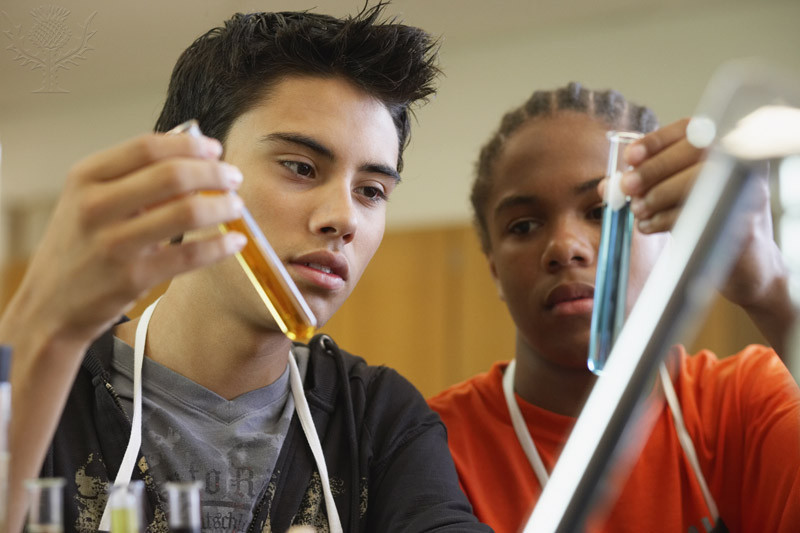 With the end of 2015 came large victories for afterschool. The passing of the new Every Student Succeeds Act secured the authorization of the 21st CCLC programs for the next four years, and the passing of the FY2016 omnibus spending bill increased funds for 21st CCLC by $15 million in Fiscal Year 2016. The omnibus also includes funding increases for education, health and human services, child care, and STEM (science, technology, engineering and math), all of which contribute to the development of high-quality out-of-school programs.
With education policy on our minds, we wanted to draw your attention to these new research briefs from the Relating Research to Practice (RR2P) project outlining the influence of education policy on K-12 STEM education.
High-stakes tests and ripple effects for science education
For almost two decades, strict accountability measures for schools have been in place across the country. In this study, Anderson investigated the effect of accountability on K–12 science instruction. Looking across multiple studies, he found that curricula have narrowed, less time is being dedicated to science, teacher morale is lower, and expectations for disadvantaged students have increased.
KEYWORDS: Evaluation, Policy, Teaching
Look before leaping: A critique of the Next Generation Science Standards
The Next Generation Science Standards (NGSS) make important strides to address equity in science education. However, lessons from past reform efforts should encourage us to pause to ask if they do enough. Rodriguez offers a three-pronged critique of the K–12 Framework and NGSS and suggests steps to make issues of equity even more central moving forward.
KEYWORDS: Equity, Next Generation Science Standards, Non-dominant populations
Declining science time and student performance
For over a decade, science educators have lamented the ways in which testing in reading and mathematics has reduced time for science instruction. In this study, Blank used 20 years of teacher and student data to understand how time allocated to science instruction combines with student demographics to shape test scores. The study found a small but significant positive relationship between time on science instruction and performance.
KEYWORDS: Elementary school, Equity, Middle school, Policy, Teaching
Teachers spend more time on science in states with accountability requirements
Conversation and controversy surround the increasing focus on high-stakes standardized testing, whose effects may include less class time for science, narrower curricula, and shifts in instructional styles. In this paper, Judson evaluates the relationship between the amount of time fourth-grade teachers report spending on science instruction and whether their states include science in their accountability systems. Judson also examines whether having science accountability requirements diminishes instructional time in math and language arts.
KEYWORDS: Elementary school, Policy, Teaching
Few state science standards comprehensively address engineering
The Next Generation Science Standards (NGSS; NGSS Lead States, 2013) represent a dramatic shift in expectations for K–12 science education. One key change from previous state standards is that engineering design is explicitly elevated to the same level of importance as science inquiry. To understand the shifts that schools may need to make, Moore, Tank, Glancy, and Kersten examined the ways in which state standards included engineering education, prior to the adoption of NGSS.
KEYWORDS: Next Generation Science Standards, Policy
Does the engineering design process help students apply math and science content?
Science education reformers have suggested that engineering be introduced into the K–12 curriculum, because it helps students apply science and math content in real-world contexts and gain insights into the professional activities and goals of engineers. But does adding engineering to the curriculum actually work as advertised? Berland, Steingut, and Ko explore these expectations by characterizing students' participation in and understand of engineering design process (EDP) and how it impacts opportunities for students to apply math and science content. They reflect on the implications of their findings for engineering curriculum design and implementation.
KEYWORDS: Learning progressions, Mathematics, Questioning strategies, Scientific practices
Get more frequent updates by following the RR2P project on Twitter and Facebook!