MAY
3
2016
By Robert Abare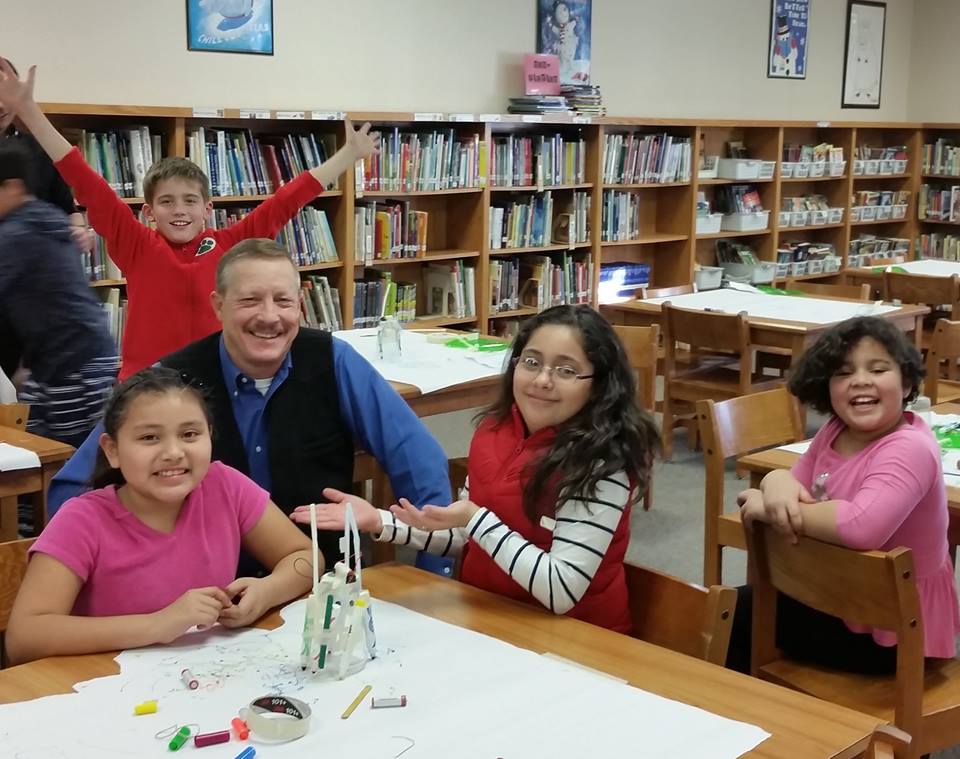 Nebraska State Senator David Schnoor visits the Linden Leopards Afterschool Program
As you might have heard, afterschool advocates from across the country are flocking to Washington, D.C. on May 23 to participate in the Afterschool for All Challenge, when they'll be sharing powerful stories to boost support for afterschool among national legislators. Throughout May, we're encouraging everyone to get involved closer to home via the Afterschool for All Virtual Challenge.
Here are the top ten reasons to participate!
Gain powerful allies for your program. Hosting a site visit with a local official or leader is a great way to cultivate an influential relationship with someone who may be able to pave the way for new sources of funding or more favorable local policies.
Reveal your program's worth. Hosting a site visit is also great way to show off the accomplishments of your program—from teaching kids new skills to keeping them safe and out of trouble. Local leaders will remember the demonstrated value of your program when making important decisions in the future!
Get the media talking about your program. If the local press agrees to attend and cover your site visit by a local leader, their coverage will help broadcast to your community what your program does every day and how it helps kids and working families. Seeing a local official in attendance will show readers or viewers that leaders value your program's importance, too.
Get your program published. Hosting a site visit that gets media coverage helps elevate out-of-school time as an issue in the minds of voters and candidates, which can build a critical foundation for making out-of-school time programs an election issue this November. If you're not hosting a site visit, you can also grab the public's attention by writing a letter to the editor or publishing a blog post.
Make noise on social media. You can get people talking about your program on social media through a number of ways. Check out our helpful social media kit, or join our Thunderclap before May 23rd to help send a synchronized blast of messages in support of afterschool.
Gather new followers. By making an effective push on Twitter, Facebook or other platforms for the Virtual Challenge, your program can gain new followers, who in turn will stay up-to-date on your program's events, news and needs.
Ensure funding for afterschool. By hosting a local site visit for the Virtual Challenge, you help the Afterschool Alliance demonstrate broad public support for afterschool and summer learning programs, and make the case for robust federal funding for these programs. You can get involved today by writing messages to your representatives through our action center.
Teach kids important lessons. Hosting a site visit—or getting involved in afterschool advocacy in general—can be a great way for kids to learn about our nation's government, elections and legislative process. Show them why it matters to get involved!
Set the stage for future visits. After you host a successful site visit, first pat yourself on the back for a job well done! Then be sure to send your local leader a thank you note, and he or she—or even their successor—may keep your program in mind when planning events or site visits in the future!
Have fun! Participating in the Afterschool for All Virtual Challenge is a great way to celebrate the learning and enrichment that occurs in out-of-school time programs. No matter how you decide to participate, have fun and encourage others to share your appreciation for afterschool!