Population Served
Hubsite leaders trained in the CryptoClub program are expected to train at least 40 educators during the two-year program start-up period as CryptoClub leaders, and each of these CryptoClub leaders will reach at least 10 youth with their clubs. So far, West Virginia's program has reported over 300 youth reached through this program, with young girls making up more than 50% of the program participants. The program works with afterschool sites, summer learning sites, libraries, and schools to share the program.
Program Features
The curriculum covers encrypting, decrypting, and cracking secret messages with six ciphers: Caesar, Additive, Keyword, Multiplicative, Vigenere, and Affine. The program utilizes recognition of patterns and problems solving in these activities to decrypt secret messages. Program instructors are CryptoClub leaders who are trained by the hubsite leaders. The CryptoClub website and Virtual Learning Community provide a number of additional tools and resources to support both club leaders in their implementation and youth in their exploration of the program.
Curriculum
This program was designed for middle-grade students as the primary targets; however, the West Virginia program has used it with 4th through 12th grade students. During a typical CryptoClub session, students are introduced to a cipher and practice using it through workbook activities and engaging group games. Mathematics topics utilized in CryptoClub include addition, subtraction, multiplication, division, fractions, decimals, percentages, negative numbers, modular arithmetic (which is an important application of division with remainder), multiples and factors (especially common factors), functions, multiplicative inverses, and solution of systems of linear equations. The program curriculum includes a teacher guide and student workbook that can be purchased online.
Outcomes
CryptoClub examines the change in knowledge, skills, and STEM attitudes in students. In regards to youth participants, WV leaders of CryptoClub:
Agree that cryptography is an opportunity for youth to apply mathematics skills
Agree that cryptography reinforces the understanding of math
Agree that cryptography fosters youth interest in mathematics
Agree that cryptography encourages youth to consider math as a career
Agree that cryptography motivates youth to learn math skills
Agree that youth in their clubs are actively engaged during club sessions.
Partners
Key partners for the implementation of CryptoClub in West Virginia include West Virginia University Extension Service (WVUES) , West Virginia Statewide Afterschool Network (WVSAN), West Virginia Girls Collaborative Project (WVGCP), and National Girls Collaborative Project (NGCP). WVUES houses WVSAN, 1 of 50 afterschool networks across the country. Afterschool Networks work to raise awareness and build partnerships to support afterschool and summer learning programs working to keep kids safe, inspire learning, and support working parents. WVGCP serves as the state affiliate for NGCP and is hosted by the WVSAN. The NGCP provides states the opportunity to engage more girls in STEM learning and work to increase interest in STEM career pathways. State partnerships with NGCP also provide access to programs and resources that are focused on providing high quality STEM experiences for girls.
Funding
Support for the program in West Virginia has come from in-kind donations from partnerships, state grants, and STEM grants. The program also plans to expand funding opportunities through philanthropy and business.
Advice for Success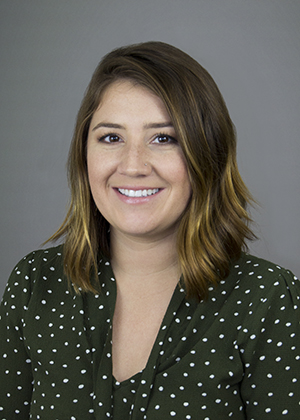 What feature of your program has been most crucial for success?
Existing partnerships have been critical for the success of this program. We work with local advocates such as afterschool and summer learning programs, boards of education, early child care centers, family resource networks, cooperative extension, and libraries as well as local and state level STEM initiatives to share program training and implementation opportunities within communities.
What were some of the challenges the program faced in its early stages?
Funding for the program curriculum can be a challenge that club leaders face. The WV team provides club leaders with one copy of the leader guide and youth workbook when they attend the training to help overcome this barrier. The educator training time commitment of two days required can also be a challenge, so we try to offer the training in numerous locations throughout the state at times when educators would likely be available and offer the training in two separate sessions.
For afterschool programs new to offering STEM, what is your advice?
Afterschool programs that are new to offering STEM programs should utilize experts and resources around them and use good-quality research-based programming.
Where can afterschool programs find STEM expertise?
Program experts that afterschool networks can use include their afterschool networks, local Girls Collaborative Projects, and their local cooperative extension agents and specialists.
How does your program support students traditionally underrepresented in STEM?
For states looking to serve as CryptoClub hubsites and state leaders/trainers, the WV team has found success in how it offers program trainings for educators. The trainings are staggered (offered with a month between each day of the training) so that educators have time to process, use, and become comfortable with the materials learned in the first training before learning the more challenging ciphers. Trainings are offered by region and the team partners with a local education advocate for a base of workshop participants and a workshop venue. This encourages not only collaboration between the state team and the advocate organization, but also the club leaders from varies entities that are receiving the training.