Advice for Success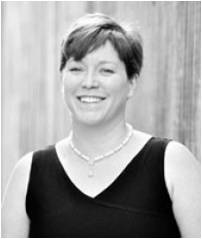 What challenges did the program face in its early stages?
In fall 2009, Girlstart After School was conducting four afterschool programs. We had just experienced a leadership transition and there was limited esteem for the afterschool program, primarily because the staff hadn't been given the opportunity to nurture the programs in the way they felt was adequate.
Since that time, additional care has been applied to Girlstart After School, and the program has blossomed. When we realized how rewarding and relatively simple it was for us to scale, and when we worked specifically on making the program scale, it became very meaningful not only for our partner schools, but also for our staff. Now, Girlstart sees how the afterschool component complements its Summer Camp and other programs and that it is a vital part of the work we do.
What advice would you have for afterschool programs that want to integrate STEM?
Most of it is about creating and sustaining partnerships and by being open to new ways of solving problems. If you're a school or a generalist afterschool program, partner with a community resource that cares about STEM—because STEM is everywhere, you'll find something or somebody. Primarily, don't be afraid to try new things, and don't be intimidated by a perceived lack of acumen. Just because you don't have a terminal degree in a STEM field doesn't mean that you aren't qualified to explore STEM. The main thing is to be open, explore, learn along with your after school participants, and foster a culture of inquiry and curiosity.
What advice do you have about building partnerships in your community?
It again depends on who you are. As a nonprofit who does not charge for our programs, we have the luxury of making our partnerships non-transactional. Because we have removed fees from this relationship we have been fortunate in being known among our partner schools As PARTNERS, which is really hard for many school communities to do and maintain.
Strong and collaborative school leadership is key to strong relationships. If you can't (as an afterschool program) build relationships with schools and their leadership, you can't be an effective—or sustainable—afterschool program. Find ways to build relationships that last, as that is the key to building an afterschool program that lasts. Even if there is some sort of transaction associated with your program, if you're seen as valuable to school leadership, you'll be able to build a sustainable relationship.
What have been some valuable resources that have helped your program?
The most valuable resource to us is the trust and investment that our donors make in supporting STEM education. They know that STEM education is an important key to transforming America. They see, as we do, how an increase in STEM majors will change our world. Their belief in our work—however informal it may be—allows us to strive more, and do more. With their esteem, our drive grows. It's an infectious cycle that is always fun and engaging. And it ensures that our programs are as well!
Visit the Girlstart website for more information.