Advice for Success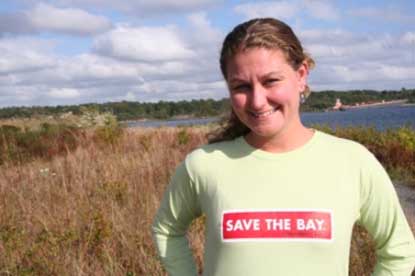 What feature of your program do you think has been most crucial for success?
One, we build lasting relationships with our program partners and strengthen these relationships by offering programs that contour to our partners' needs. Our hands-on field-based programs have a well-known reputation in our state for engaging and exciting participants in marine science--we've gone from having to seek out partners to being sought out.
Two, our afterschool programs are conducted by a dedicated, professional staff. Full time staff members go through rigorous hiring practices and Ameri-Corps members receive special training programs. To cultivate our staff, we take advantage of professional development opportunities offered by groups throughout the state.
What were some of the challenges the program faced in its early stages?
One challenge Explore The Bay faced was communicating to afterschool groups that this program was available and we had to be vigilant in getting the message out. We also dedicated someone to be our afterschool program manager who continues communicating with afterschool programs and works to obtain new partnerships.
What advice would you have for programs that want to integrate STEM?
If an afterschool program wants to integrate STEM, begin by talking to the science coordinators or liaisons at schools. Make sure you integrate science standards into the program and demonstrate how the program is connected to state standards. If you are providing a service to a customer, it is important to connect with them and make sure you are serving what they need and want. Funders also want to see that afterschool programs are integrating science standards into the programs, so it is necessary.
Any additional insights?
It is important to diversify revenue sources that can help support operational needs, as afterschool budgets are limited. We created a fund specifically for the education program and the afterschool program that donors can give to directly. Since our programs are fee-based, we are able to subsidize program costs based on the group that wants to work with us.
For more information, please contact Bridget Kubis Prescott, Director of Education, at bkubis@savebay.org.