Advice for Success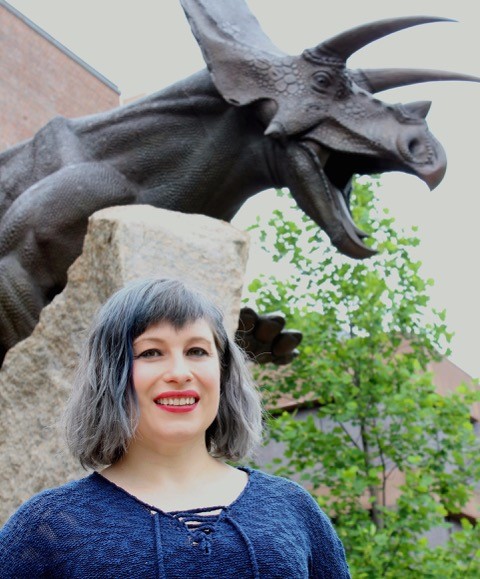 What feature of your program do you think has been most crucial for success?
In EVOLUTIONS, we focus on youth not only as recipients, but also as producers of knowledge. The exhibition project is one example of this; youth feel a tremendous sense of pride when they see their work displayed in a prestigious museum. Similarly, museum interpreters have regularly created opportunities to share their knowledge of science with museum visitors, and lab interns get to contribute to data for authentic scientific research. It is crucial that youth develop a sense of agency and ownership over their experiences, and that they have an opportunity to contribute to the discourses within the institution.
What were some of the challenges the program faced in its early stages?
Of course, buy-in is always a challenge, particularly in an institution that traditionally caters to the intellectually elite and depends heavily on well-educated adults for program implementation. The shift to using local youth took some adjustments. In addition, human resource issues have been a challenge. Youth jobs do not fit into the standard job descriptions of protocols of the university, so entirely new job categories had to be created to accommodate them.
What advice would you have for programs that want to integrate STEM?
Create opportunities for authentic experiences. Hands-on workshops are fun, but real learning happens when you can contribute to the construction of new ideas and make things that matter to others. Encourage social interactions with scientifically-minded people. Lectures and workshops can provide knowledge, but can also reinforce stereotypes. Youth need to learn that scientists are regular people who also watch TV and eat ice cream and wear jeans.
Are there any missteps that the program has made?
One mistake we made was believing that we, as an institution, had important things to offer the community, without recognizing that the community could in turn contribute skills, knowledge and power to improve the institution. I think that the most successful programs do not try to change youth so that they fit into the norms of the institution, but rather are willing to adjust the norms of the institution to recognize the talents and skills that youth already possess.