Advice for Success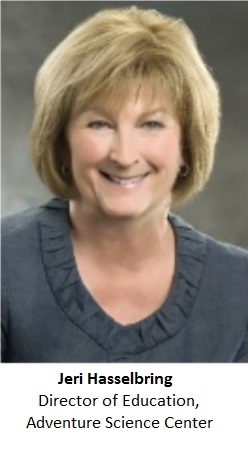 Art2STEM was an opportunity for at-risk girls to meet women working in STEM professions that, for the most part, have never occurred to them. It broadened not only the vision of themselves, but also built the "I can really do this" attitude.
What were some of the challenges the program faced in its early stages?
Initially it was difficult for teachers to step out of classroom mode and move into a more informal coaching role with the girls. Art2STEM wass an inquiry-based program encouraging girls to problem solve, try, fail, and try again. Once the teachers felt comfortable in the role, the clubs flourished.
We found that when grant funding was running out in year three and it looked as if that year's girls would not be able to experience the week on a college campus, our business partners were willing to step up to the plate with funding. We secured a deep discount on room and board, got partners to "send a girl to camp," and secured an in-kind donation from a bus line.
What advice would you have for programs that want to integrate STEM?
When integrating STEM into a program, remember to keep the material and activities fun, innovative, and—most importantly—relatable.