Population Served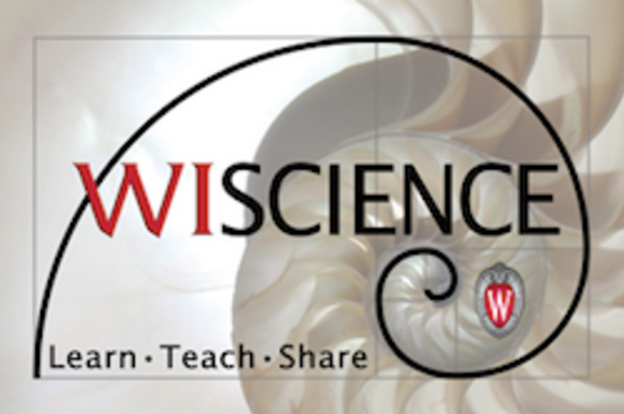 ARMS currently provides afterschool programming at 35 sites in the Madison area, serving K-5 students. The number of children served at each site ranges from 8-20, and the total student population served is over 500 students annually. 70% of these students qualify for free/reduced lunch, and 65% are children of color. The City of Madison and the Madison School District help identify sites with the highest number of underrepresented minority students and the greatest need for enrichment.
Family science events reach over 300 families each year. ARMS trainings and courses reach approximately 60 afterschool staff, 75 UW–Madison students, and 30 other community volunteers and scientists annually. Programming for classroom teachers currently serves a total of 15 teachers at seven schools.
Program Features
ARMS programming that directly serves K-12 children currently includes:
Afterschool Science Clubs: 35 clubs meet once a week for one hour during the school year at regular afterschool programming sites, such as schools and community centers. There are also approximately 10 summer clubs. Clubs are co-led by a trained volunteer and a regular afterschool staff person. At each session, students are actively engaged in the process of science or engineering.
Family Science Events: Family Science Nights/Days enable students to share their learning and become the "experts," and when students see their parents learning along with them or showing an interest in what they have learned, the parents become "adult role models in science." Events include interactive, hands-on presentations that engage the whole family in the process of science. There are approximately 12 events each year.
Middle School Science Symposium: Middle school students can share their work through the annual Middle School Science Symposium. Scientists and students from the university and science businesses mentor middle school students on research projects, preparing them to present at the symposium.
Curriculum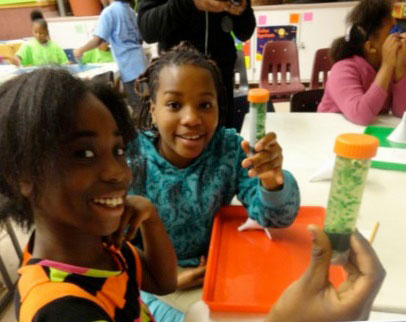 We choose a different theme each year for the clubs and events and find existing curricula to adapt or develop based on the needs and interests at each site. In the 2016-2017 year, our theme is water and we are using a variety of science and engineering activities related to this them in addition to local resources. Activities in the afterschool clubs build on each other, and students have the opportunity to share their work at Family Science Nights and the Middle School Science Symposium. We maintain a wiki for ARMS teachers and leaders that lists ideas and resources: sites.google.com/a/wisc.edu/arms.
Supports for Educators
ARMS builds capacity of educators by providing training and professional development within schools and afterschool programs.
Trainings and Courses: Multiple trainings are held each year for Middle School Science Symposium mentors, community volunteers and afterschool staff. Trainings build mentoring skills and help club leaders devise and lead science activities that are culturally relevant and age-appropriate. A popular service-learning course, Engage Children in Science, is offered to UW–Madison students. Undergraduates in the course each lead an afterschool science club and often stay with the program as volunteers after the course. Graduate students in the course partner wtih elementary school teachers to plan and lead innovative, inquiry-based science lessons in the school day classroom. This program called "ARMS Classroom Partners" helsp to connect afterschool educators with school day teachers. Each of the participating schools aldo has a "Scientist in Residence" and regular opportunities for school day and afterschool educators to meet and plan together.
Outcomes
We measure the effectiveness of science club leaders and the engagement of K-8 children in afterschool science clubs. In collaboration with education researchers, we developed a standardized process for documenting how leaders implement teaching strategies and how children engage in science. "Friendly Observers" (retired science teachers), who are trained using National Partnership for Afterschool Success (NPASS) protocol, observe science activities, noting strategies used by volunteers and teachers and engagement of children. They provide feedback to volunteers, teachers and program directors. In addition, UW service-learning students and participants in professional development complete evaluations and write reflections, and site directors complete surveys assessing impact on staff and children. Participants in a sample of clubs have been surveyed to measure interest and self-efficacy in science.
In 90-100% of observed club sessions, leaders engaged students' prior knowledge, used age-appropriate questioning, gave clear directions, explained scientific terms, connected new concepts to things children were familiar with, engaged children in science process skills and assessed student understanding and engagement. Over 95% of site directors gave volunteers the highest ranking in actively engaging children in science.
All afterschool teachers who attended professional development and/or worked with a trained volunteer reported increased confidence and skills in leading science activities. Evaluations from the service-learning course show the same results for UW students.
The most recent club participant survey data show high interest and self-efficacy in science. Over 82% of students indicated that they looked forward to doing science, 'quite a bit' or 'a lot.' 75% of students exhibited fairly high levels of self-efficacy, based on overall survey scores.
Partners
Madison Metropolitan School District – Helps set direction for the program based on district STEM goals and curricula, collaborates on training and professional development.
City of Madison – Coordinates professional development for afterschool teachers and collaborates on training volunteers.
Madison School and Community Recreation (MSCR), Wisconsin Youth Company, Red Caboose, YMCA, and other after-school providers – Co-lead science clubs along with trained volunteers, help identify needs and opportunities.
Kiwanis Club of Downtown Madison – Provides ongoing funding and science volunteers.
Science businesses – Provide science volunteers.
Madison Children's Museum – Collaborates on trainings and Family Science Nights that are held at the museum.
Funding
Major funding sources include the University of Wisconsin Madison, WISCIENCE; Downtown Madison Kiwanis Club; and the Morgridge Fund for Community Service (through UW—Madison). The ARMS program is also supported by 21st Century Community Learning Center funds through one of our partner agencies—Madison School and Community Recreation.