Advice for Success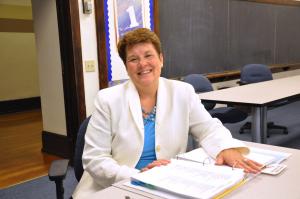 What feature of your program do you think has been most crucial for success?
I feel there are two features that have been critical to the success of the SHINE program:
Utilizing an external evaluator provides accountability, especially in tough times. Schools, businesses and policy makers want to see a return on investment and SHINE can show a significant amount of supporting data and outcomes to these partners due to its commitment to rigorous evaluations.
Providing assessment-driven instruction to all of its students. SHINE achieves this by creating an instructional plan for each student based on numerous assessment tools that demonstrate strengths and weaknesses in reading, math and science. The instructional plan is a living document that changes with the needs of the students. Teachers focus on academic areas that utilize motivating, assessment-driven STEM activities.
What were some of the challenges the program faced in its early stages?
We were very fortunate the SHINE afterschool program was part of a large community grassroots plan—the support from the collaborating partners provided a strong foundation. It is critical at the inception of an afterschool program that you get buy-in from the local school districts and community partners.
What advice would you have for programs that want to integrate STEM?
Instructor buy-in and training is the key to successfully integrating STEM into an afterschool program. Providing practical professional development opportunities in STEM helps them acquire the confidence they need to invest in STEM. SHINE instructors (which include SHINE staff, school-day teachers, and interns from the local college) develop a yearly professional development plan that includes training in project-based learning focused on the STEM fields and the integration of reading, writing, business, and art. A total of 40 hours of intensive training are provided each year. Within monthly training sessions, instructors reflect on successes and challenges, and share data and outcomes.
What has made SHINE afterschool program sustainable?
Successful afterschool programs take an incredible amount of planning, creativity, assessment and evaluation. There are six components of our sustainability plan: (1) publicity; (2) marketing; (3) community collaboration; (4) legislative support; (5) creative funding and use of in-kind support; and (6) future possibilities. These components position us to sustain and expand a quality afterschool program in difficult times.
Additionally, we realize that sustainability for afterschool programs begins with inception and continues to evolve as we create, implement, and evaluate measurable outcomes. Afterschool programs that produce positive results cannot be charted on a flat line, but are in constant motion. The ability to keep the cycle of success moving forward will not only help the children and families in your centers reap the benefits of increased educational success, but will also help keep your afterschool program alive.
For more information, visit http://shineafterschool.com.