FEB
10
2016
By Jodi Grant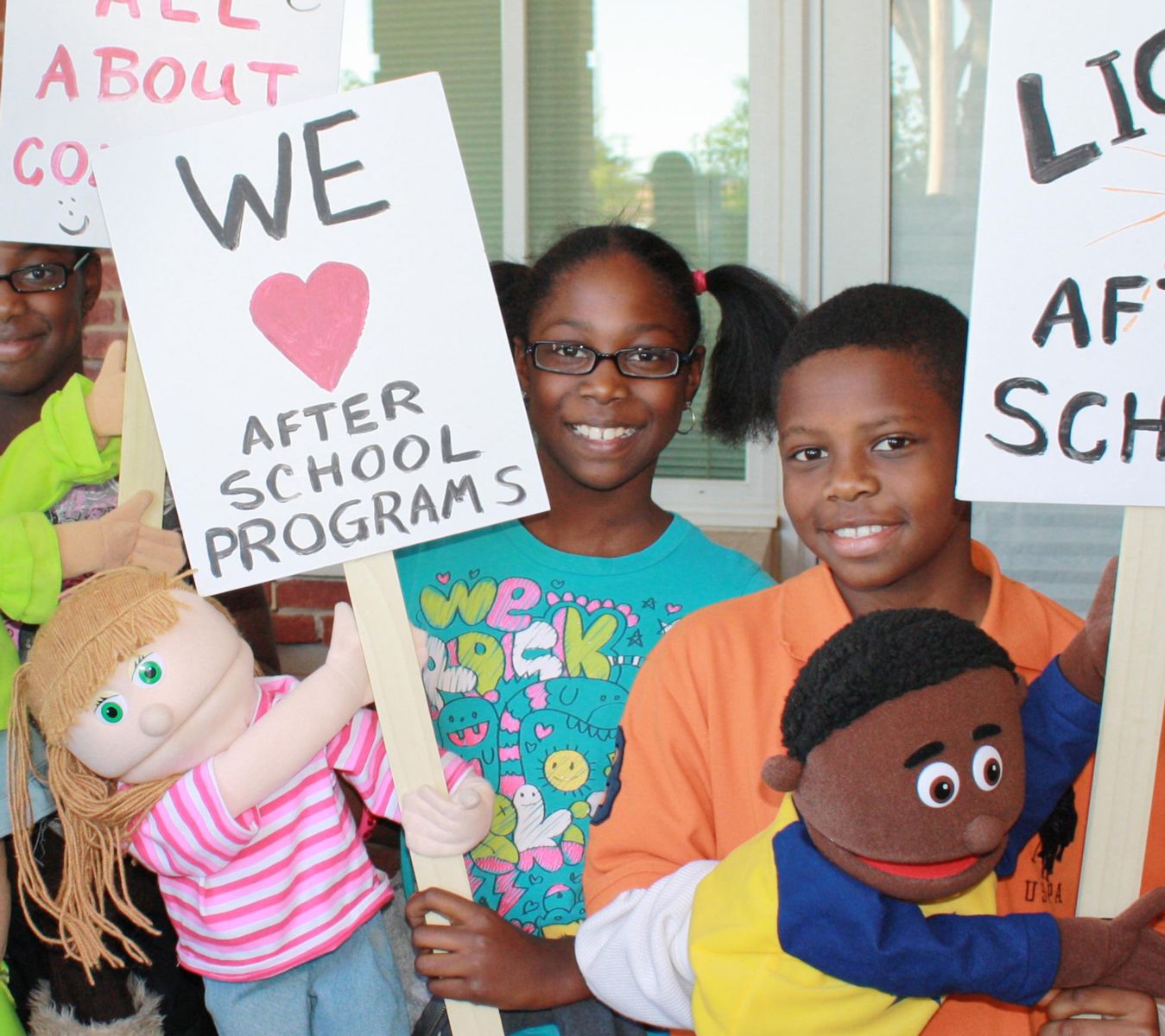 We all recognize the symbols of this time of year: teddy bears, chocolate, and children swapping cards at school. We learn at an early age that this season is about bringing people together, in spite of our many differences. This February, I invite you to join me in sending a "love letter" to the afterschool programs that knit communities together—regardless of differences in age, race, economic privilege or academic interest—by providing a safe place for children to grow and learn.
Our campaign toolkit has everything you need to join in. It's easy to take part. Fill in the blank on our downloadable graphic with a personal message of why afterschool matters to you—and encourage kids from your program to do the same! Then post photos of you or your kids holding their "love letters" on social media with the hashtag #WeLoveAfterschool.
There are so many reasons to love afterschool programs. Afterschool exposes children of varying ages and backgrounds to new ideas, like computer science or STEM learning activities, that prepare them for college and careers. Afterschool promotes social and emotional learning, helping youth develop the critical reasoning skills and humane instincts they need to become responsible, successful adults. Afterschool helps working families whose children would otherwise invent their own activities after the bell rings.
Examples of afterschool programs' success are evident across the country. For instance, students of Council Bluffs, Iowa's DREAMS program are learning the ins and outs of cybersecurity, thanks to the Air Force Association's CyberPatriot program. Not only are these kids gaining invaluable STEM skills that prepare them for the jobs of the future, they are forming relationships with peers from varying backgrounds and interests. This is the many-faceted power of afterschool.
"The students' enthusiasm and how they seem to soak up complex knowledge so quickly has made the experience extremely rewarding," said cybersecurity expert Anthony Kava.
Notably, the Council Bluffs DREAMS program would not exist without the support of federal funding via the 21st Century Community Learning Centers (21st CCLC) initiative. Thankfully, 21st CCLC was protected and strengthened in our nation's new education law, the Every Student Succeeds Act (ESSA). ESSA's passing ensures that thousands of afterschool programs across the country will continue to introduce kids to new ideas and support working families for years to come.
Yet much remains to be done: for every child currently enrolled in an afterschool program, two more are still waiting to get in.
Join me this Valentine's Day season by declaring the reasons #WeLoveAfterschool. View our campaign toolkit to find downloadable graphics, and join the chorus on social media! Together, we can remind our friends, communities, and policy makers of the reasons afterschool programs deserve our love and support.