MAY
23
2016
By Ed Spitzberg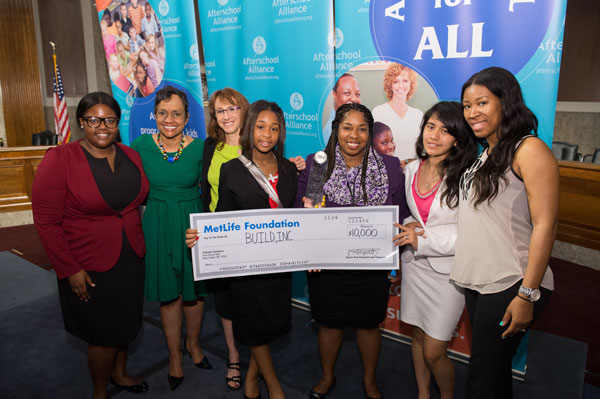 The Afterschool Alliance is pleased to present the second installment of "An insider's guide to funding afterschool," a new blog series by Ed Spitzberg, Vice President of Development at the Afterschool Alliance, featuring strategies to successfully fund and sustain out-of-school time programs.
So now that you've leveraged the resources you have (see last month's post), let's talk about how to link donors to your organization.
What's the best way to connect donors to your organization? Well, personal relationships are important, sure. But you want long-term gifts… gifts that are tied to the organization, not any one individual. You want donors to have a relationship with the organization.
And what makes a relationship between a donor and your organization? Many things of course, but most important (and most obvious if you've peeked at the title of this post) is connection to your organization's mission.
So, how do you make this connection?
Stories about impact – Share with donors about specific kids (without identifying information, of course) who have benefited from your program. How did they participate in your program? What changes did they have in their lives after participating in your program?
Chance to observe program – Even better than stories: have them see your work, meet your kids and understand firsthand the impact you make.
Chance to participate in program – And even better than observing is participating. They can volunteer to be a mentor, serve on the board or enroll their own children.
Persistently friendly communication – Make sure they know the work you do throughout the year. Call, send e-mails, etc. Persistence is good. Annoyance isn't, so make sure you have a good feel as to where to draw the line.
If you do all that, when it comes time for the ask, you'll have a much easier time of it. You'll be spared from having to make the ask along the lines of, "You like me, I like this person, so please give," and instead can make the easier-for-them-and-you (and more successful) ask, "As you know from your experience seeing our work first hand, we help X number of people by doing ABC really well. Will you please give us $Y, which will help make the B part of ABC possible?"
After your donor has generously given his or her gift in support of your mission, don't forget to make sure that the donor's connection to the mission continues. We'll talk more about stewardship in a later blog.
Until then, I hope you'll remember all the good work you're doing for young people in your community. We at the Afterschool Alliance appreciate it, and your prospective donors will too.