NOV
30
2015
By Jodi Grant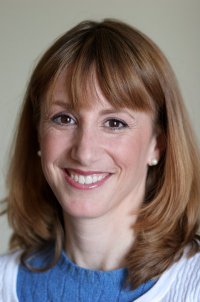 Thank you! This morning, Congress released the Every Student Succeeds Act—compromise legislation that will reauthorize the Elementary and Secondary Education Act—and I am thrilled to report that it includes a dedicated funding stream for 21st Century Community Learning Centers (21st CCLC). Because of your advocacy, we are closer to preserving high quality afterschool and summer learning programs for millions of students.
This legislative victory was not easy to achieve! Afterschool programs faced challenges from every corner: a White House that wanted to divert funds to other programs, two Senate bills introduced in previous Congresses that would have diverted afterschool dollars, and earlier versions of House and Senate education bills introduced this year that would have eliminated the entire 21st CCLC funding stream.
But the afterschool community prevailed because we came together, in all 50 states, to showcase the value of high quality afterschool and summer learning programs. Your voices and the successful programs you run saved 21st CCLC.
We have eliminated a huge hurdle. The Senate and House conferees adopted an education bill that preserves the integrity of funding for before-school, afterschool and summer learning programs. The language in the bill was carefully crafted after months of conversations with afterschool leaders in every state and in communities across America. It is the language from the Afterschool for America's Children Act introduced in the Senate by Senators Barbara Boxer (D-CA), Lisa Murkowski (R-AK) and Patty Murray (D-WA) and in the House of Representatives by Representative Dan Kildee (D-MI).
We also support the strong afterschool science, technology, engineering and math (STEM) language in the bill because it will help programs take their STEM offerings to the next level.
While we applaud the efforts of the conference committee in preserving and improving 21st CCLC, our work is far from over. We urge the House and the Senate to approve the bill and President Obama to sign it into law. And if the law is passed, we can celebrate the preservation of a program that provides local school-community partnerships with the resources and flexibility they need to help millions of students and their families.
Once the new law takes effect, we will need to make sure that afterschool programs are available to all students, and that means more battles lie ahead.
It is disappointing that the authorization levels for 21st CCLC in the conference bill are lower than existing appropriations—a part of the compromise needed to preserve the program as a separate funding stream. We should remember that authorization levels are recommended funding levels. Each year a different congressional committee—the Appropriations Committee—makes the actual decisions on funding for 21st CCLC, and so we need to turn our attention to them.
Our mission now is to maintain the strong partnerships we created to preserve 21st CCLC and work together in the annual appropriations process to fight for the funding increases children and families need.
We can win this battle as well. The field has never been more ready, and all the work we've done showcasing programs has made a huge difference.
So I urge you all to take a moment and congratulate yourselves. Congratulate your co-workers. Celebrate the incredible students and families we have the honor of serving.
Then we regroup and move on to the next challenge: to make afterschool and summer learning programs better and better and to make them available to more of our students. We know the parents of 20 million students want these programs and still don't have them. So let's not lose our momentum. We are jumping hurdle after hurdle and getting stronger with each race, but the finish line is still far away. Together, energized by our students and our programs, we will cross that line.
Read our press statement on the Every Student Succeeds Act here.